' Avocado Tuna Melt is the perfect after school snack for the kids, or simply a quick and easy lunch for the Tuna lovers among us!' – Hungry now? Jump to Recipe
Tuna and avocado really is one of my all time favourite combinations, it's literally making me weak at the knees just thinking about it. But stick it on a bagel? With some fresh tomato and cheese?? I'm done.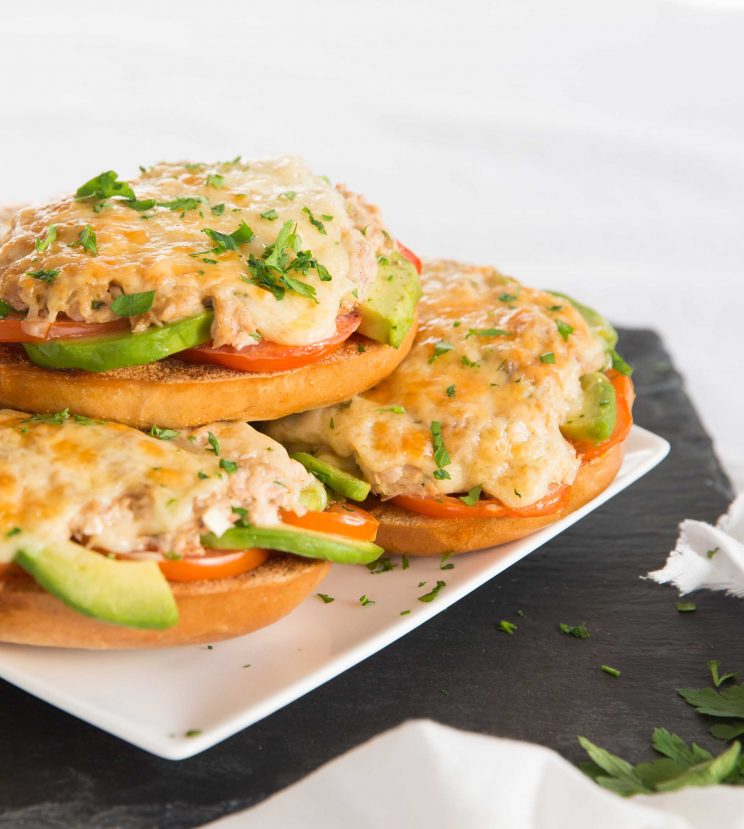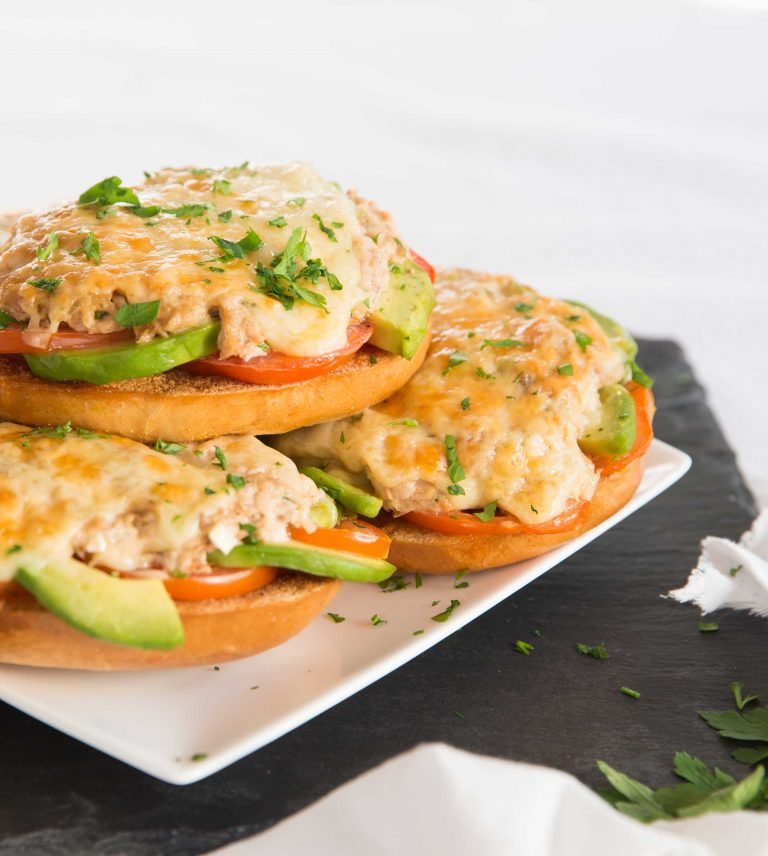 But in the bigger picture, the thing I truly love about working with a simple can of tuna is it's versatility. It's so easy to fall into the trap of mixing up some tuna mayo, sticking it in some pasta or bread and be done with it. I mean don't get me wrong, that's certainly not the worst thing I've heard of doing, but tuna offers itself to so many other beautiful flavours.
One thing I love to do for a quick lunch is grab a couple cans of tuna and whip up an avocado tuna melt or 2… Or 4.
Because seriously it's way too easy and delicious not to!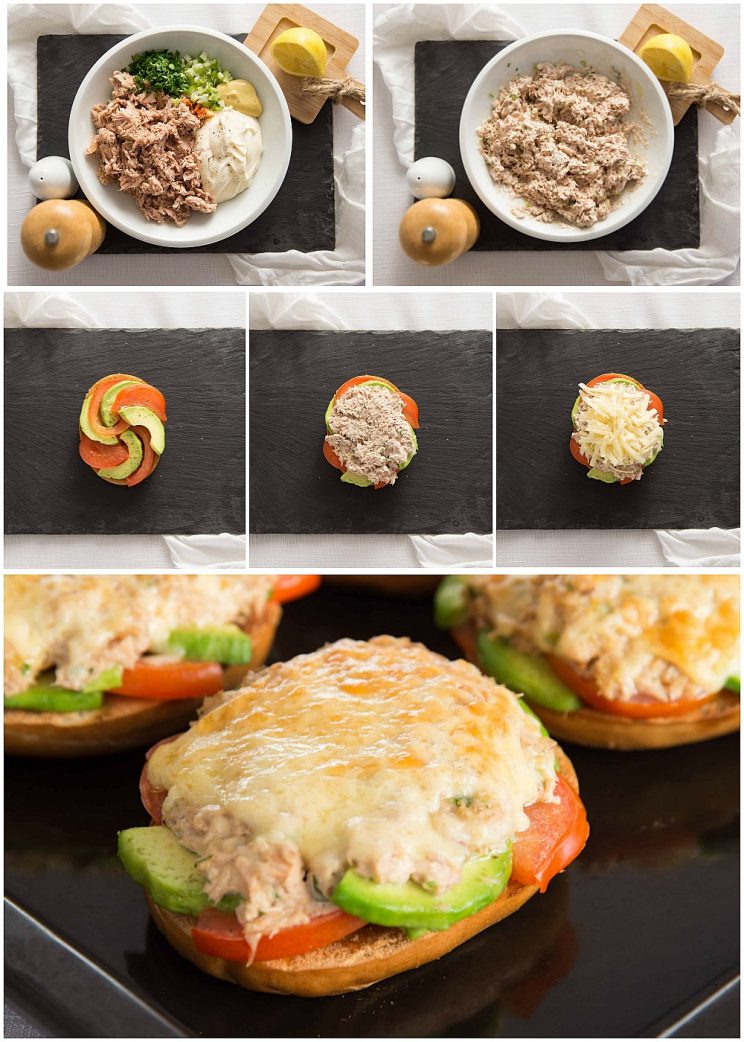 Not just a pretty face, these avocado tuna melts are actually packed with flavour. I love a subtle punch of garlic with a nice twang from the cayenne pepper and dijon mustard. A fresh blast of parsley with a good squeeze of lemon juice, all wrapped in some creamy mayo, topped with some ooey gooey cheddar cheese. Now that's my kinda lunch.
Could you just finely chop the tomato and avocado as well? The simple answer – yes. But I feel it's more of a textural treat to keep them sliced. Besides, look how pretty they are! And kids love them. A nice way to sneak in some veggies and serve a nice hearty after school treat.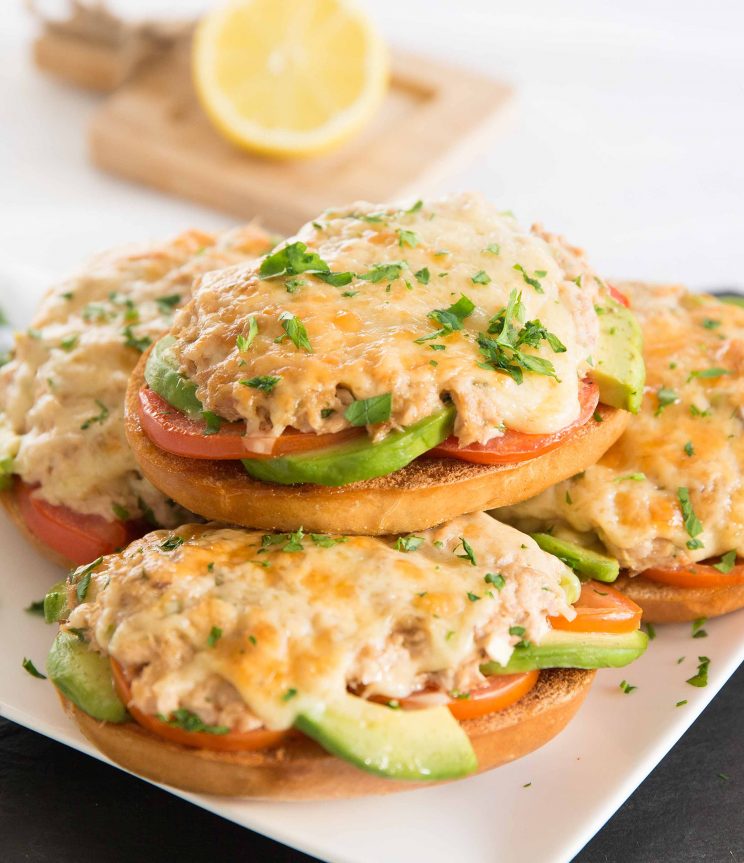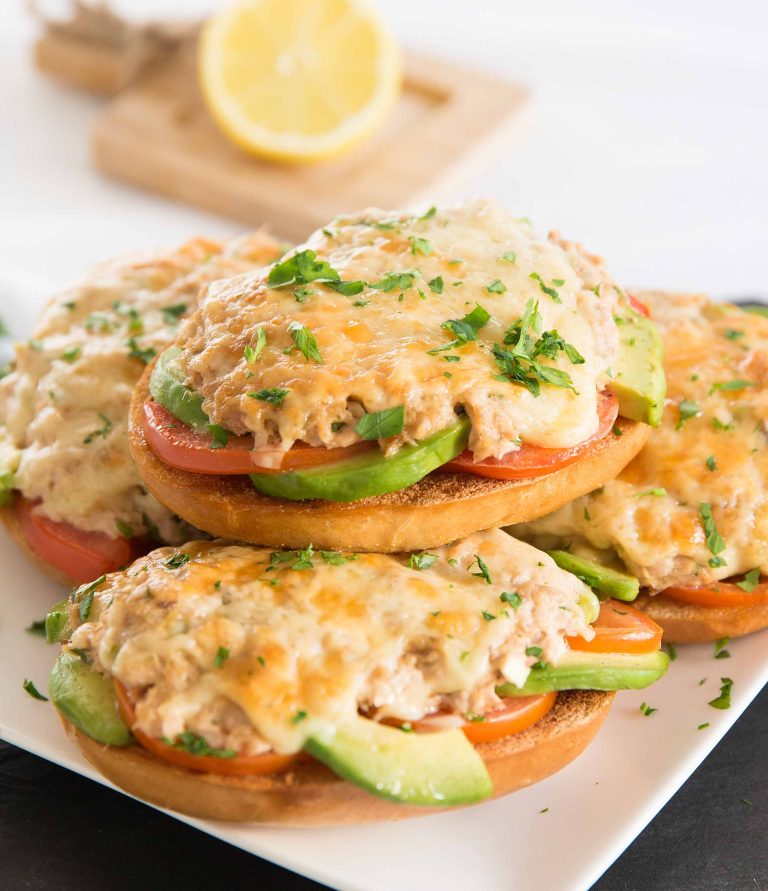 In terms of the bagel, personally I love 'em, not just for their taste but also because it helps create that perfect circle of joy. However do go ahead and usual regular bread if that's what your tastebuds are calling for!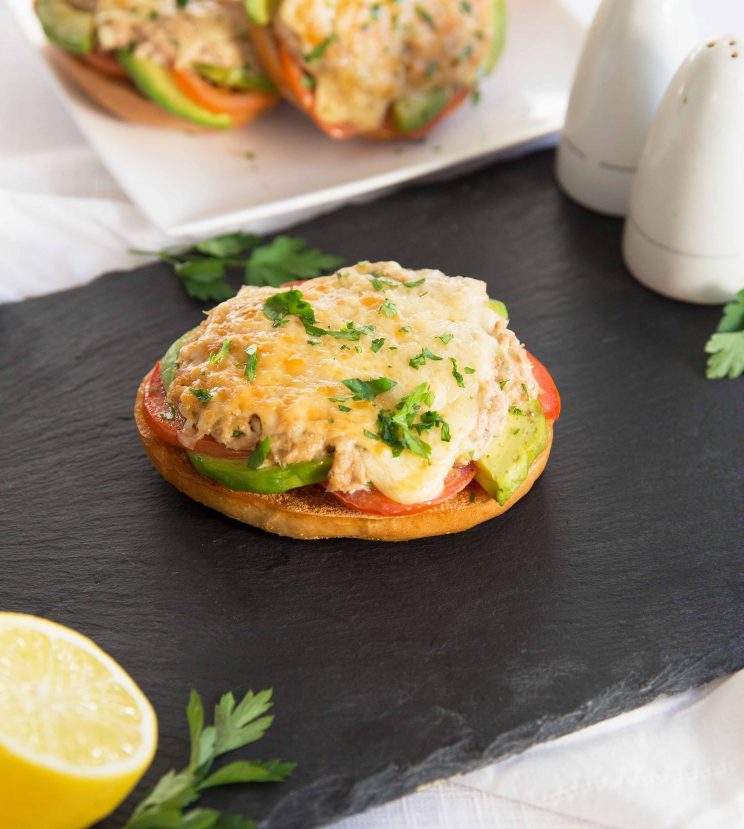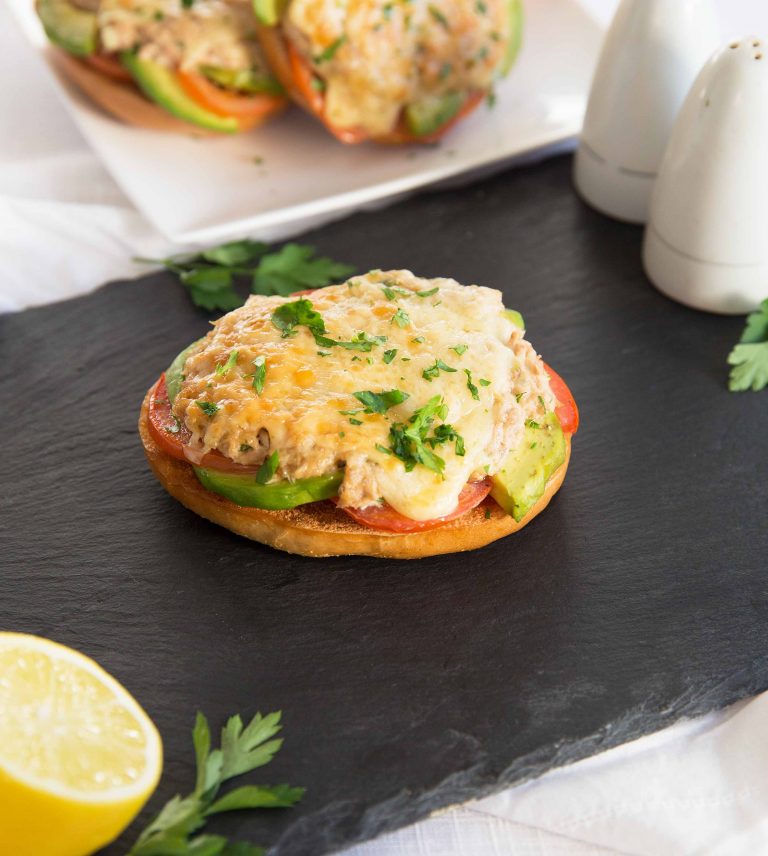 All in all this recipe super fun, flavoursome and incredibly moreish. The recipe below will serve 4, but feel free to bulk make and double the tuna mix in preparation for your next tuna craving!
Grab the full printable recipe below and check out the 1 minute recipe video.
Let me know how you get on folks and I'll catch you on the next post!
---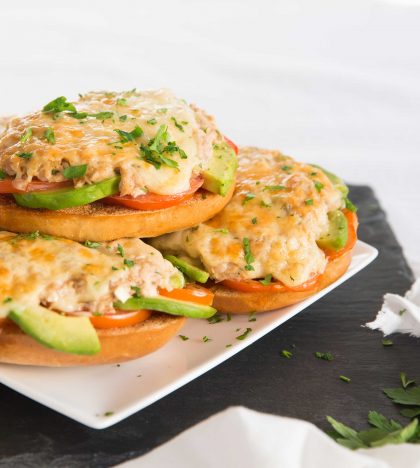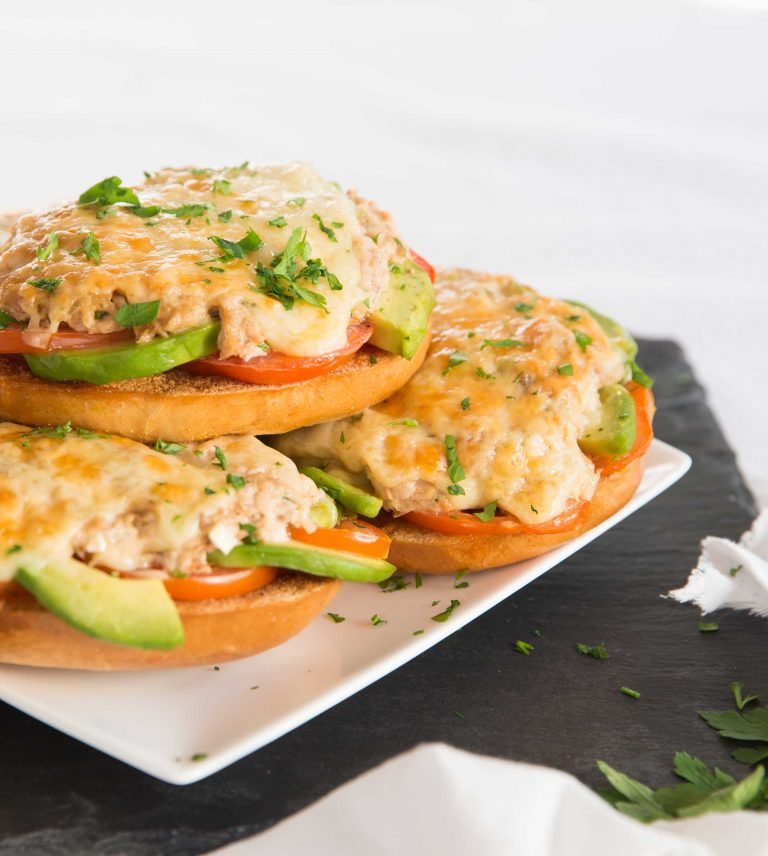 Avocado Tuna Melt Bagels
'Avocado Tuna Melt is the perfect after school snack for the kids, or simply a quick and easy lunch for the Tuna lovers among us!'

Cuisine:
Original, Quick Meal
Ingredients
2

Bagels

2

cans

Tuna, drained (approx 185g each)

2

Tomatoes, sliced

1

Avocado,sliced

2

hefty tbsp

Mayo

1

tsp

Dijon Mustard

1

Green Onion, finely diced

1

tbsp

Fresh Parsley, finely diced

1/4

tsp

Garlic Powder

1/8

tsp

Cayenne Pepper

4

pinches

Cheddar Cheese, grated

Lemon Juice, to taste

Salt & Black Pepper, to taste
Method
In a bowl, combine your Tuna, Mayo, Mustard, Onion, Parsley, Garlic, Seasoning, Cayenne Pepper and Lemon Juice. Place to one side.

Half, destone and slice your Avocado into evenly sized strips (8 strips per half). Half your Tomatoes and slice to similar thickness. You should end up with 16 slices of Avocado and 16 slices of Tomato.

Evenly slice your bagels in half and toast either under the grill or in toaster.

Assemble by placing a a slice of Avocado on the bagel, then a Tomato slice and repeat in a circular pattern. 4 slices of each should cover the surface.

Sprinkle a little Salt and Pepper and drizzle a bit of Olive Oil. Top with Tuna then finish with Cheese.

Grill unto golden and bubbly on top. Serve with an extra squeeze of Lemon Juice and a sprinkle of Parsley.
Recipe Notes
a) If you don't have bagels then a thick slice of toast will work just as perfectly!
---
For another recipe portraying the beauty of avocado and seafood, why not try my Sweet Chilli Prawns with Avocado and Mango Salad.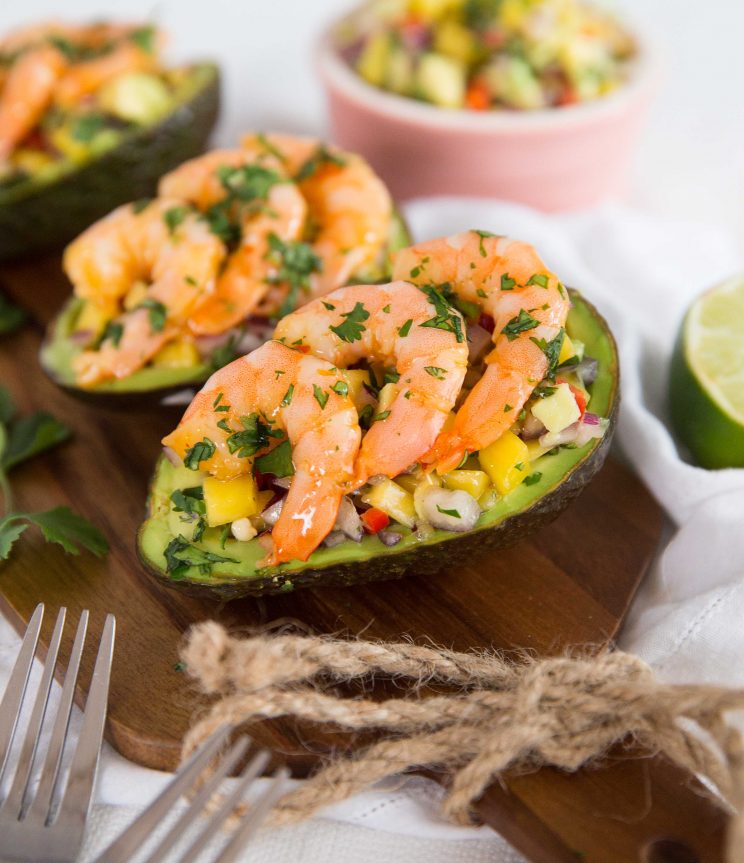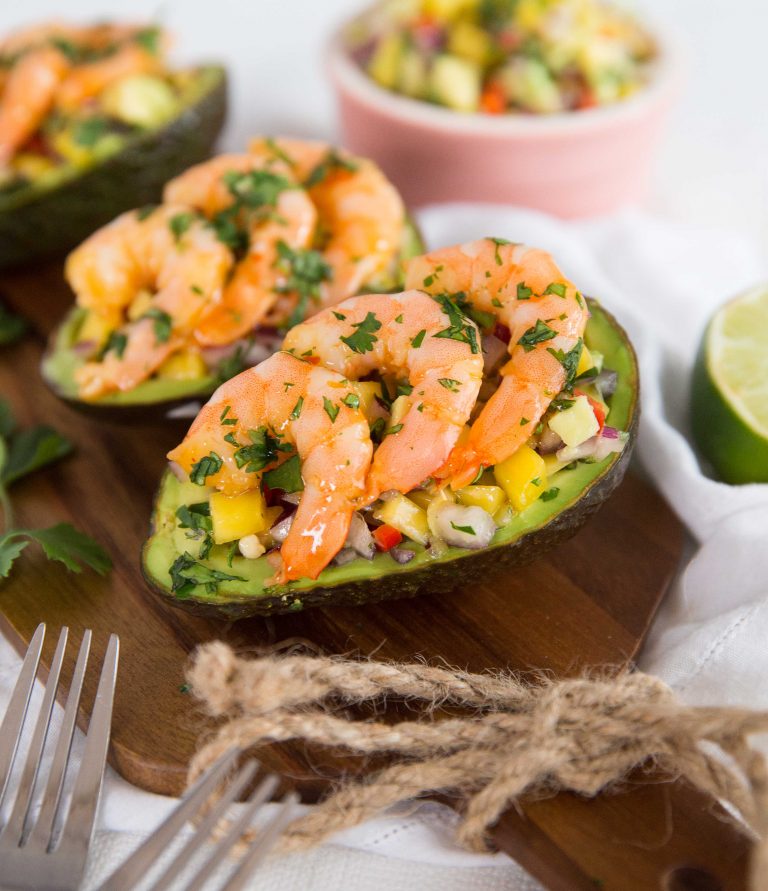 ---

---
 Cheers guys, this has been ' Avocado Tuna Melt ' Comment, share, do whatever you fancy but for crying out loud don't go bacon my heart. See you next time 🙂