In my mission to spread the fun in food, here's a free ecookbook with love, from me, to you 🧡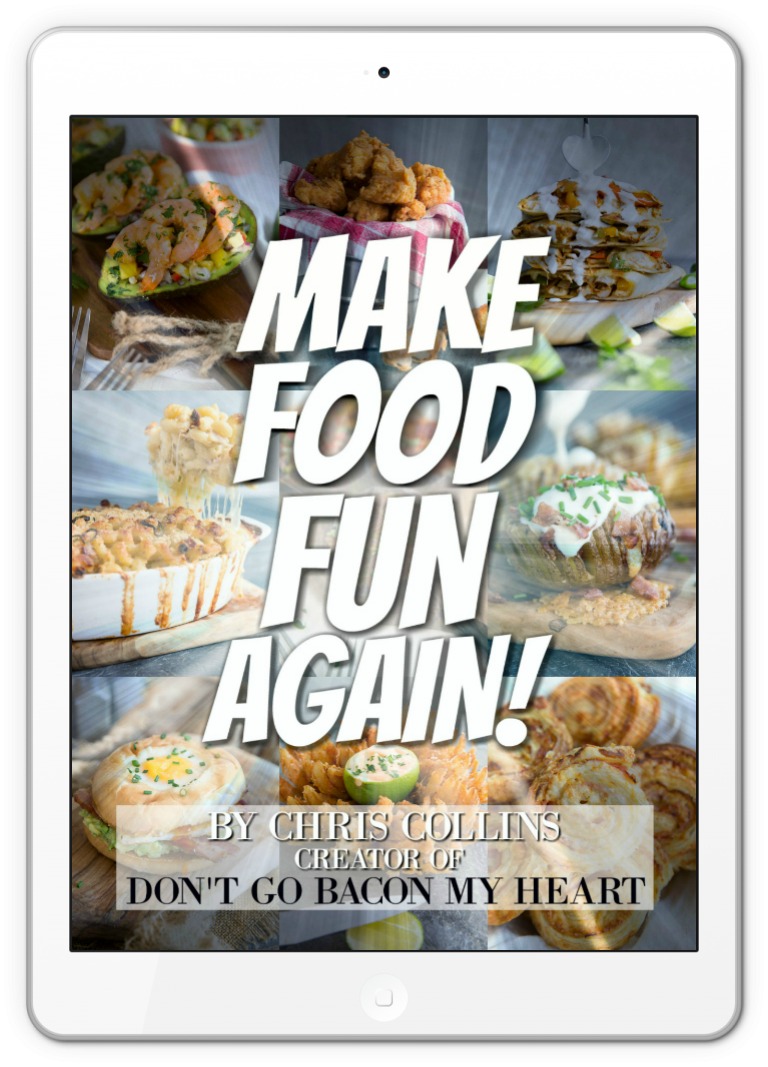 Okay, cue hypothetical questions. And by 'hypothetical' I mean actual questions I ask myself when somebody throws something free in my face #trustissues
'So, what's the catch?'
I know right, I always get so suspicious when people offer me free things on the internet, especially when their blog's name is something ridiculous like Don't Go Bacon My Heart 🙂
But I am a real person, my name is Chris and you really do get a free ecookbook when you sign up to my mailing list!
'Oh okay, so you're gonna spam the heck out of my when I sign up'
Fear not, I'm way too unorganised to send you an email more than once a week. I send out a weekly roundup of any recipes I've uploaded throughout the week, usually every Sunday.
'How many recipes?'
20 in total, 2 of which are completely exclusive to the ebook – you won't find them anywhere on my blog!
'Ok, gimme.'
Once you enter your email address, you'll be sent an email asking to confirm. From there, you'll get the PDF download link. If you're on Mobile/Tablet you'll have the option to share it, I recommend saving it to iBooks. If you're on Desktop then simply save or download the PDF to a folder of your choice. Easy, right!?
I hope you love 'Make Food Fun Again' and the delicious food it brings you 🙂