From Wraps and Pasta, to Spring Rolls and Salad, these recipes use leftover rotisserie chicken in the most delicious way possible!
There's few things more glorious in life than a roast chicken. And trust me, if I had the right eating pants on I could eat an entire one to myself. But, usually speaking, there's always some leftover chicken knocking about. That my friend, is what this roundup is for. Here I've collected my most delicious recipes using leftover chicken.
Besides the scenario of having leftover chicken, sometimes it's a good idea to roast up a chicken just to portion it up into different meals. If you're looking for a quick and easy recipe for roasting chicken then definitely check out my Spatchcock Chicken. It's 100% fool proof and will leave you with soft and juicy chicken. I'd just remove the fresh herbs in the recipe in order to get a blank slate to work with for the following recipes.
Alternatively you can always start with fresh chicken breast and make shredded chicken that way. Here's how I do it:
How to make shredded chicken
Use two large chicken breasts (approx 14oz/400g in total), season & fry both sides to get a nice colour, then fill up with water or chicken stock, pop a lid on and allow to simmer until cooked through the centre. Depending on the size of breasts this could take between 8-12mins. The internal temp should read 165F/75C. Pop in a bowl and shred with two forks. You'll get around 2 packed cups worth of shredded chicken from this.
Alrighty, let's tuck into this leftover chicken roundup shall we?!
---
1. Buffalo Chicken Crunchwraps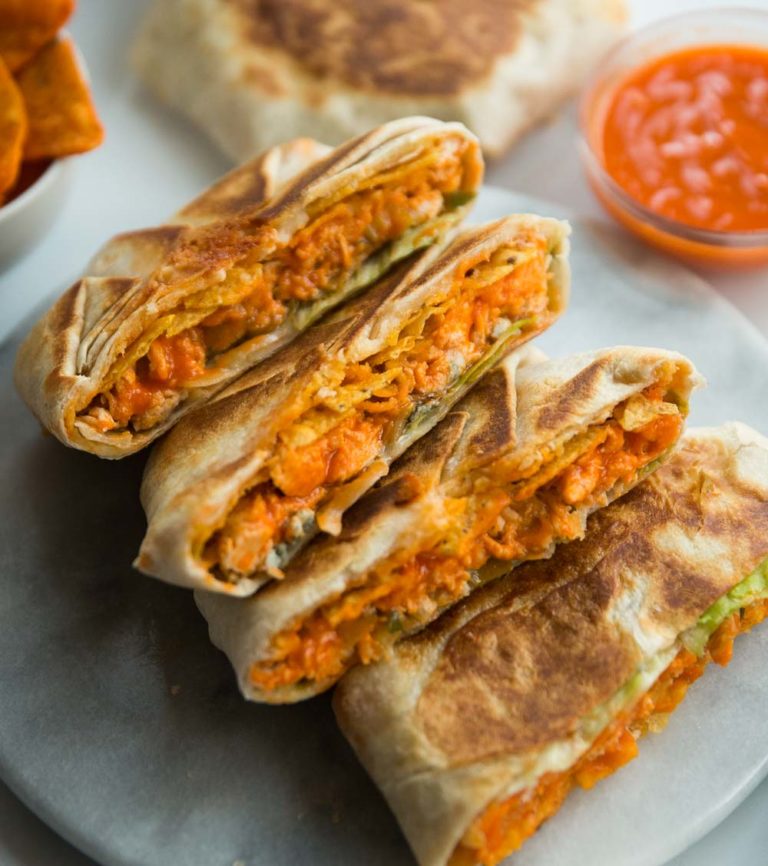 Shredded chicken slathered in a homemade buffalo sauce, tucked in a crunch wrap with lettuce, blue cheese and tortilla chips? So much yes!!
---
2. Chicken and Bacon Pasta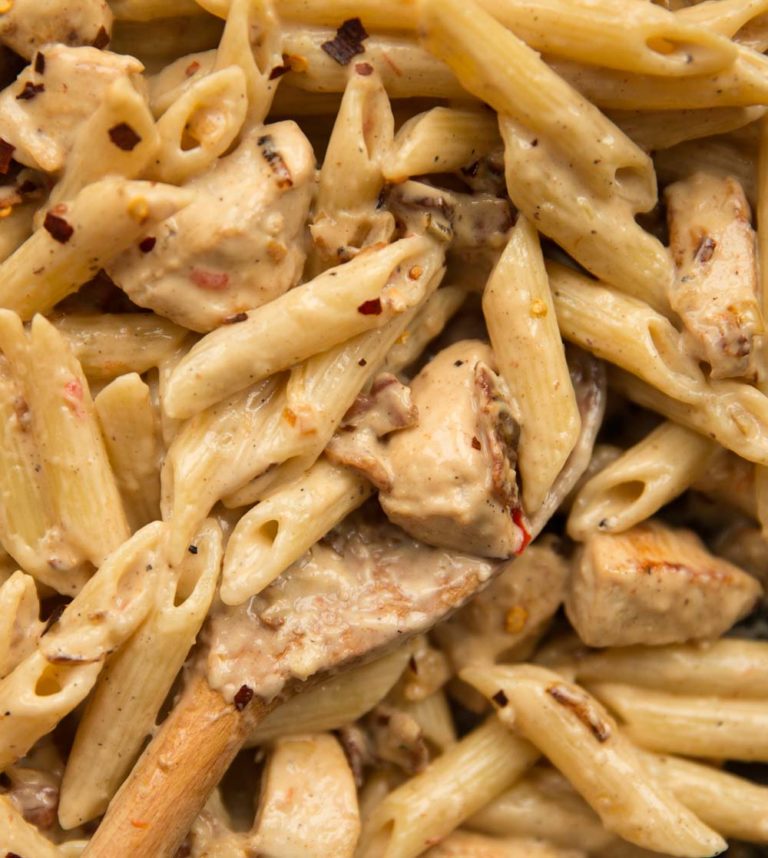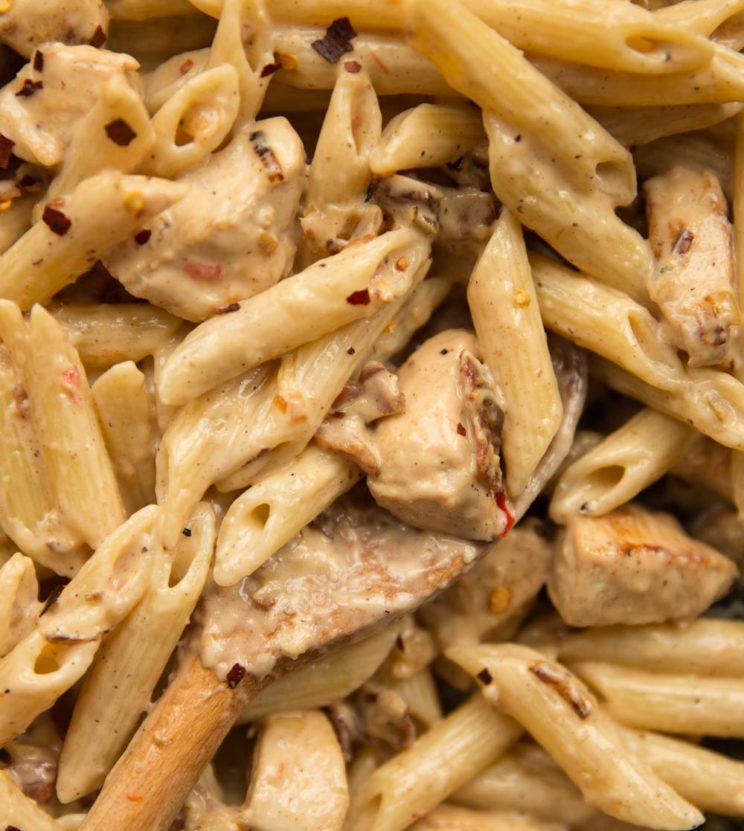 Dreamy, creamy and full of flavour. Plus, is there any better combo than chicken, bacon and pasta?
---
3. Classic Chicken Salad
Forget what you thought you knew about chicken salads, because this will change your life in every way possible. I mean, slightly OTT, but it's tasty I promise 😂
---
4. Sweet and Sour Chicken Spring Rolls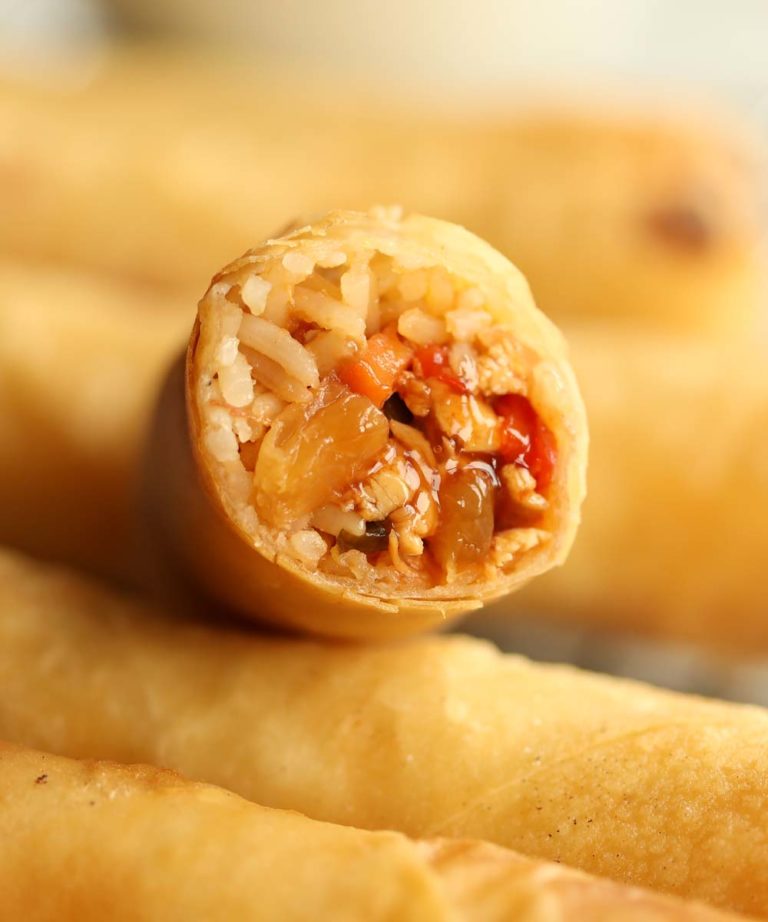 When sweet and sour chicken meets spring rolls incredible things happen. Yup, thats homemade sweet and sour chicken stuffed inside spring rolls right there!
---
5. Avocado Chicken Roll Ups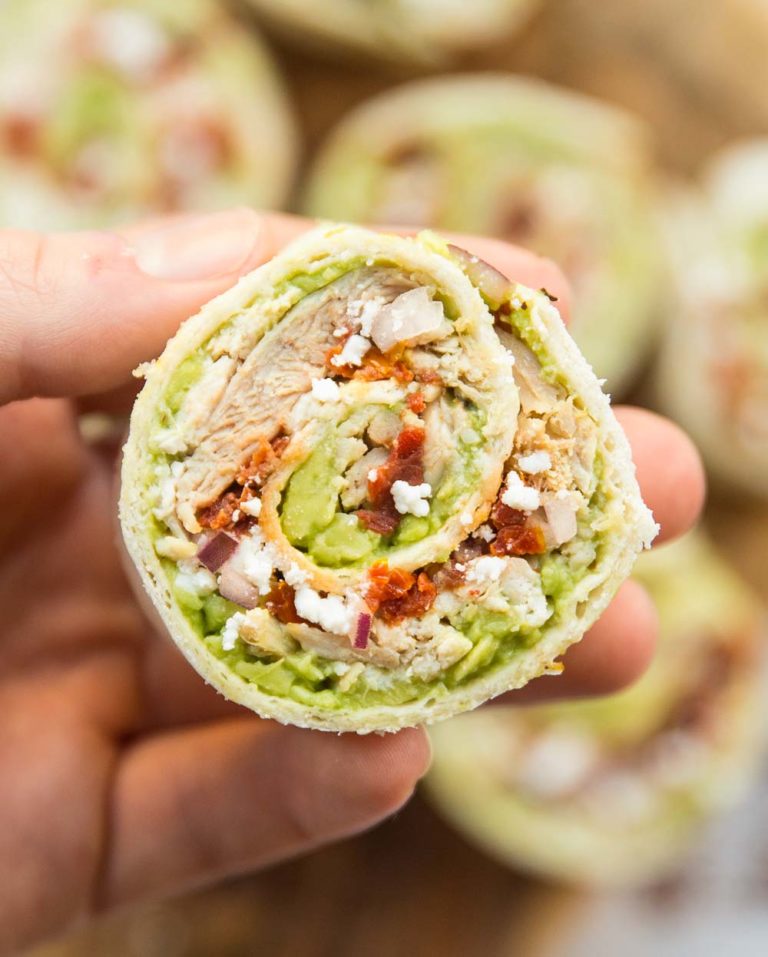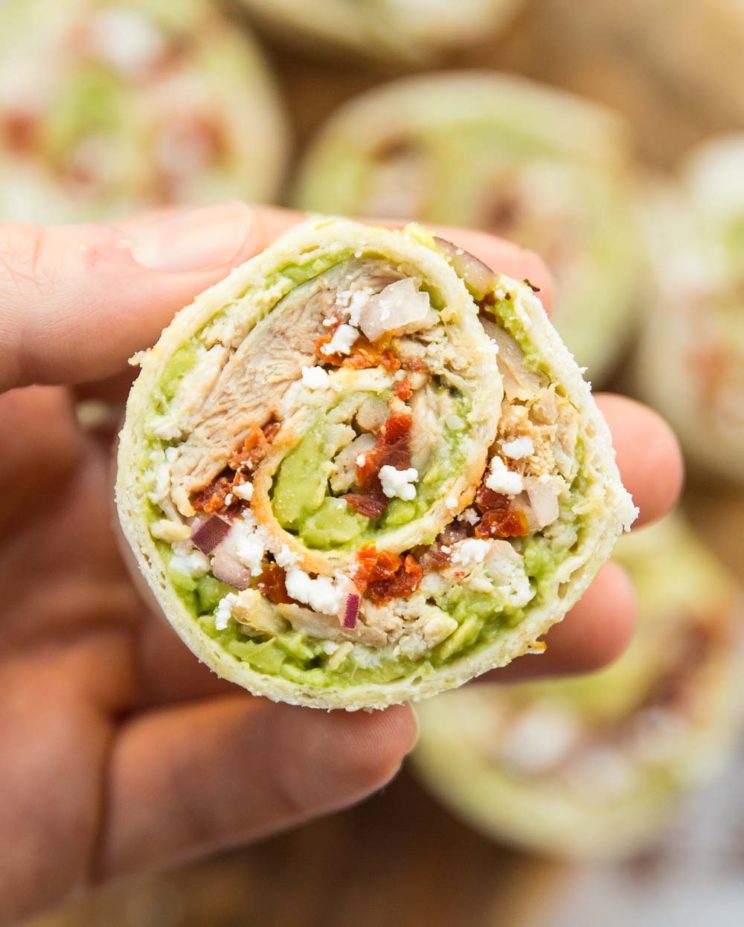 Perfect for a quick and easy lunch, but also perfect for a gathering or pot luck!
---
6. Buffalo Chicken Mac and Cheese
Now here's where things get intense. Ultra cheesy mac and cheese stuffed with buffalo chicken, then topped with blue cheese & panko and baked in the oven. Food comas don't come much more delicious than this!
---
7. Chicken Pesto Grilled Cheese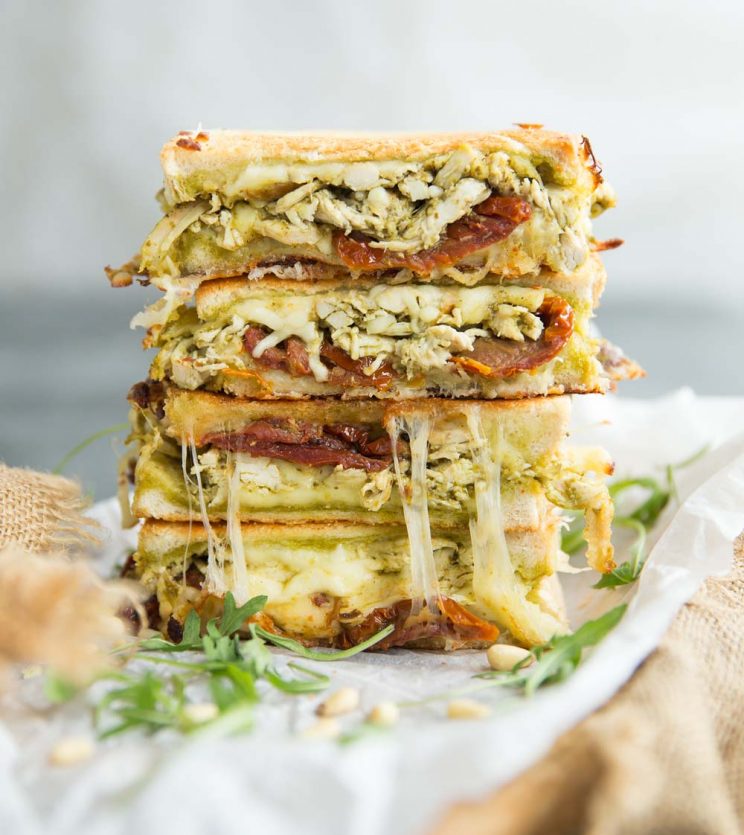 Chicken, pesto, mozzarella and sun dried tomatoes are a marriage made in heaven that we must celebrate immediately!
---
8. Chicken Waldorf Salad Bites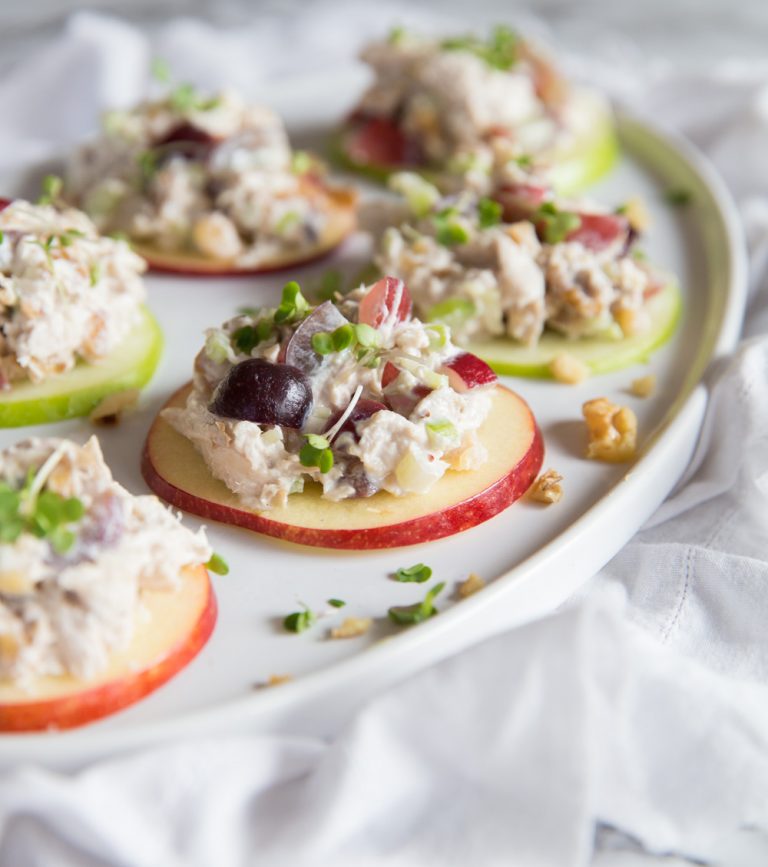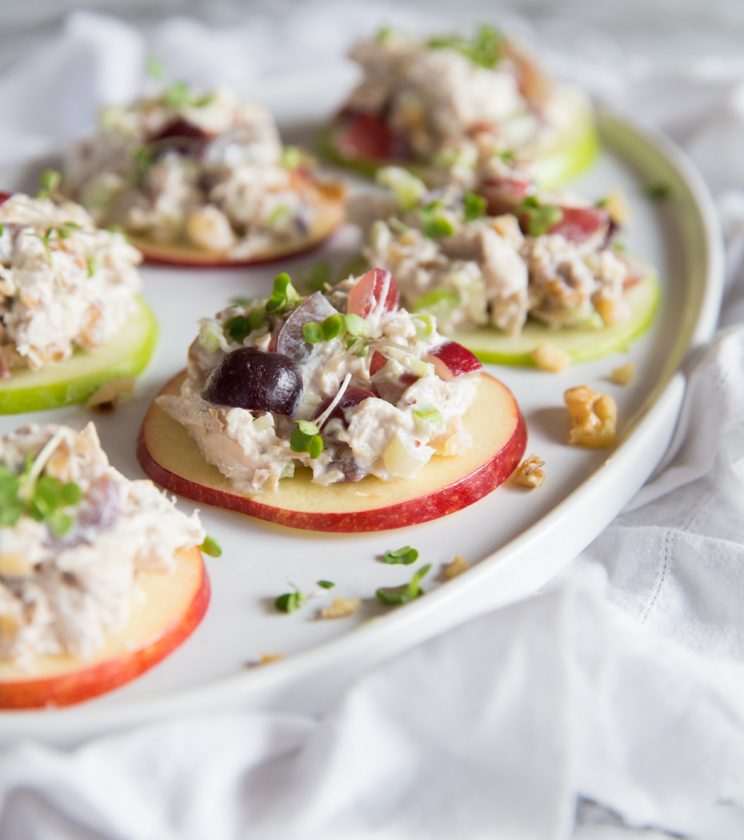 These are the absolute perfect centrepiece for any spread! They're also incredibly delicious too!
---
9. Buffalo Chicken Wraps
These absolutely scream 'lunch'! They're super quick & easy to make and really pack a punch in the flavour department.
---
And there we have it! The ultimate leftover chicken recipes your tastebuds are going to thank you for. If you loved this Roundup be sure to Pin it for later! Made any of the recipes? Let me know how you got on in the comments and pick up your free ecookbook on the way!