Making your own Homemade Baked Tortilla Chips from scratch couldn't be more simple. With just 3 ingredients, you'll never get store bought again!
A batch of tortilla chips is always my go-to easy appetizer for literally any occasion. Friends of mine know when they come over, before they even get to say hello there will be a ridiculously large bowl of chips shoved in their face, without fail. Maybe some guac as well if they're lucky.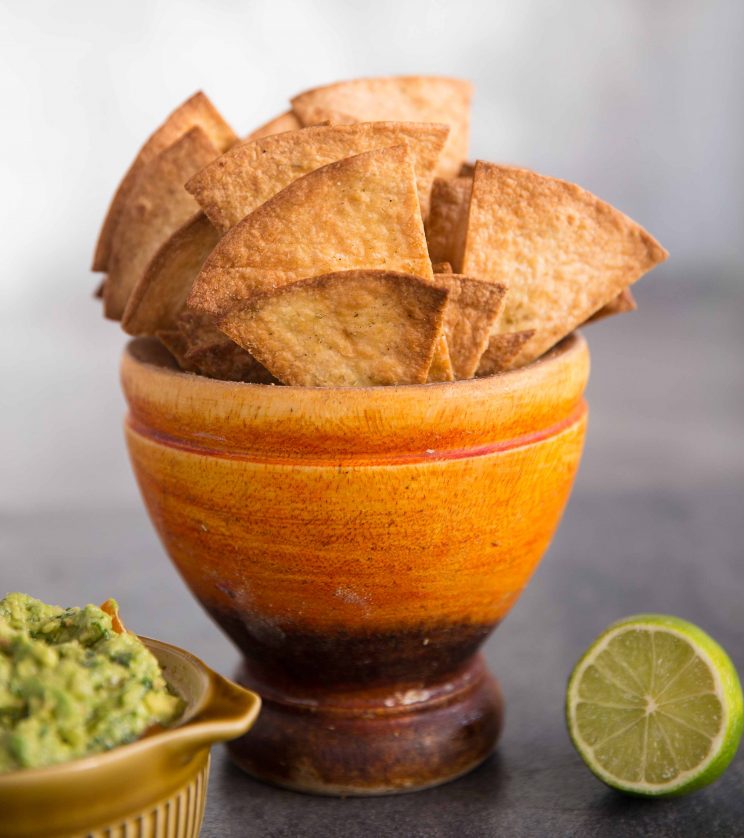 Besides how freaking delicious they are, homemade baked tortilla chips are perfect to serve because they're so easy to make. Like seriously easy. And above all of that, because they are baked and not fried, it means you can eat about 5x as much as you usually would!
Or something along those lines.
So back to the 3 ingredient claim I threw into the works earlier. Yep, standing by my guns here. Just tortilla wraps, oil and seasoning is all you need.
I usually start with the seasoning. Here I've used rosemary, garlic powder and salt (you know, just to contradict the 3 ingredient claim I just made).
If you're after a one hit wonder though salt, chicken salt and smoked paprika all stand their ground pretty well! If you are using something like rosemary though it's best to crush it up into a powder so it sticks to the chip better.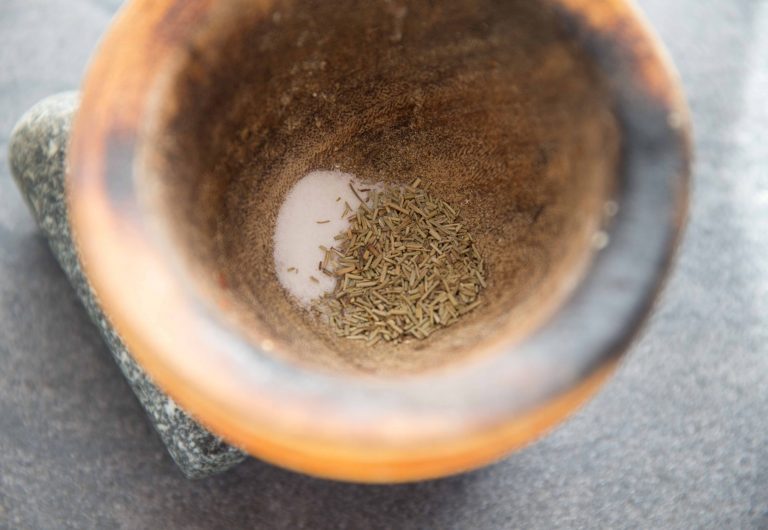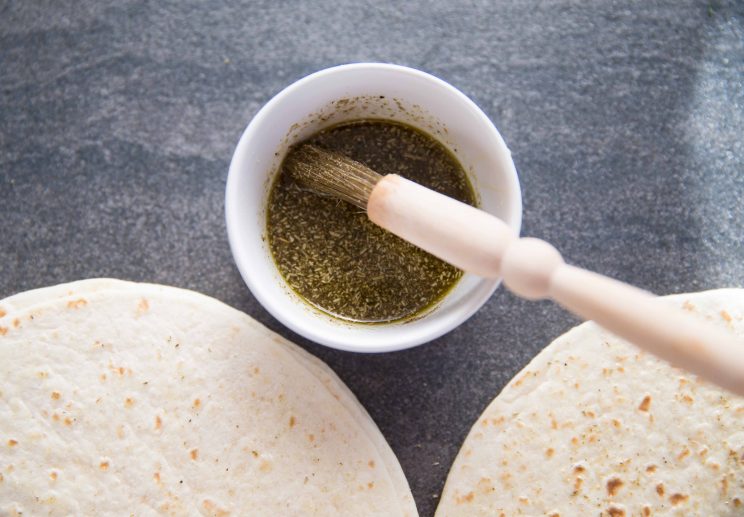 How to make Homemade Tortilla Chips
For so long I used to coat the wraps in oil then add the seasoning. It was only until the other that I thought 'why do I always make life difficult for myself?'and figured it was easiest to combine the two. You know, work smarter not harder and all that.
After that it's just a job of lightly coating the wraps (both sides) and slicing them into 8.
I pop mine on a wire rack as I've found it bakes the chip more evenly, that or just make sure you flip them halfway through. Bake at 180c (356f) for approx 5-7 minutes or until golden.
Simple right?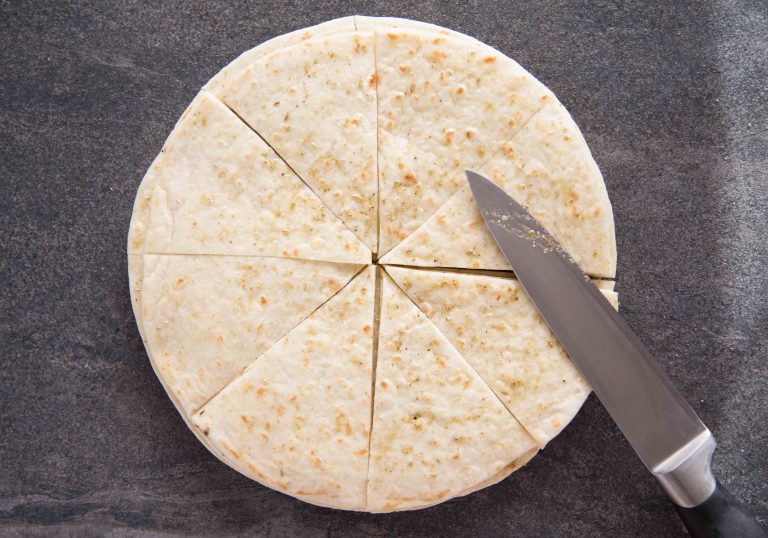 Then it really is just a matter of trying to not faceplant the entire bowl, which is easier said than done.
And really what chips are ever served without a dip? Here's some of my personal favs
Tortila Chip Dips
The perfect thing about these is they're so crispy, yet sturdy enough to hold the kilo of dip I like with every bite.
All in all these homemade baked tortilla chips are incredibly delicious, easy to make and perfect for guests. The same delicious taste and texture as your favourite store bought chips, at a fraction of the calories and price. (recipe below)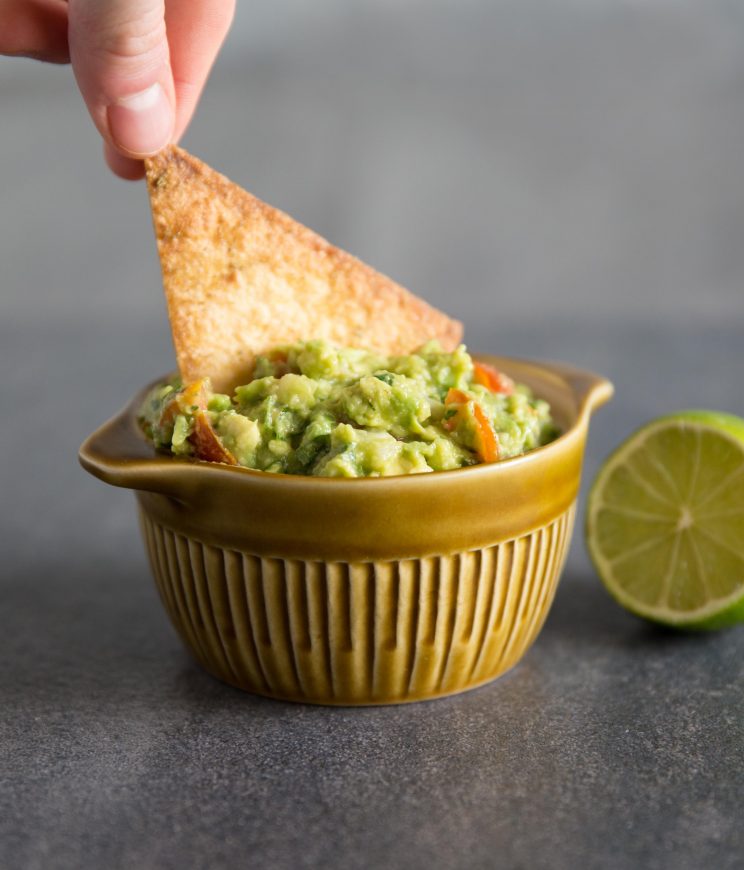 Join the foodie family! – Get awesome recipes sent straight to your inbox by signing up to my Weekly Mailing List (where you'll receive your FREE ECOOKBOOK) and stay in touch on Instagram, Facebook and Pinterest! 🧡
How to make Homemade Baked Tortilla Chips

(Full Recipe)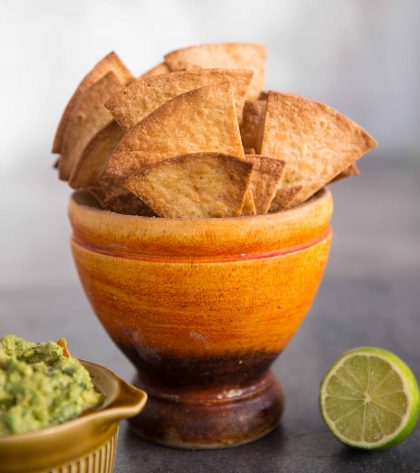 Homemade Baked Tortilla Chips
'Making your own Homemade Baked Tortilla Chips from scratch couldn't be more simple. With just 3 ingredients, you'll never get buy store bought again!'
Ingredients
4

Large

Soft Sourdough Tortilla Wraps

Olive Oil

Seasoning of choice
Method
Preheat oven to 180c (365f).

With a brush, lightly coat both sides of your tortilla wrap with oil. Season well and stack on top of eachother.

Evenly cut into 8 and place on a wire rack. Bake in batches for 6-8mins or until golden brown. Flip once if not using a wire rack.
Recipe Notes
a) These chips will go from perfect to burnt in a very short space of time, just be vigilant to ensure they don't overcook.
b) Leaving them to cool is important. They'll come out the oven more on the softer side but as they cool they become beautifully crunchy.
Nutrition Facts
Homemade Baked Tortilla Chips
Amount Per Serving
Calories 30
* Percent Daily Values are based on a 2000 calorie diet.
---
The perfect dip for Homemade Tortilla Chips has to be a has to be the Homemade Salsa to match!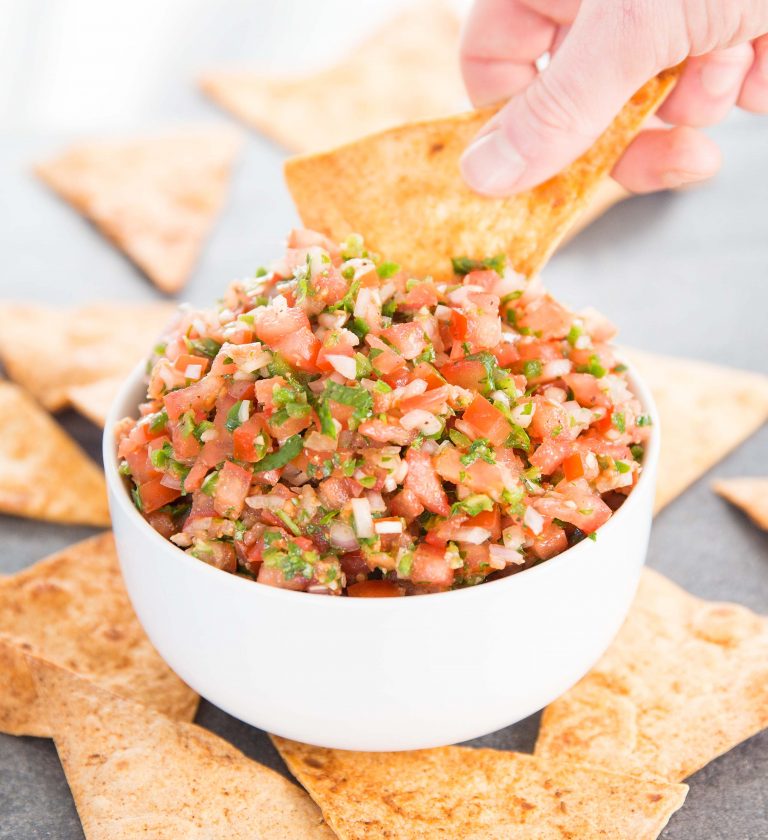 If you loved this Homemade Baked Tortilla Chips recipe then be sure to pin it for later! Already made it or got a burning question? Give me a shout in the comments and pick up your free ecookbook along the way!