---
' The key to the best authentic Guacamole is to keep it simple. These few crucial ingredients will create the greatest guacamole recipe you'll never change. '
You know, it kinda scares me a little when people say they don't like guacamole. I mean each to their own but guacamole!? Our good friend guac??? Ah I dunno I'm probably being a little narrow minded here, maybe because I love the stuff SO freaking much. For real, this is always one of my go to dips when I've got people round. So quick and easy and so delicious, it never fails me. Few tortilla chips on the side, uhh, the best.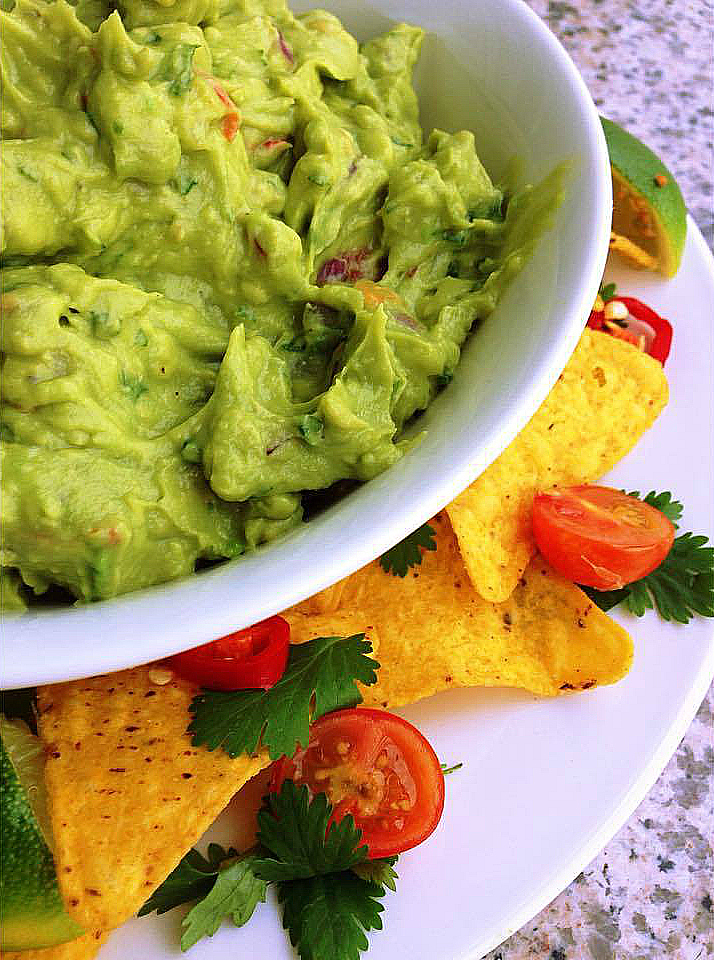 And that's the beauty of guacamole, it really is so quick and simple to make. Quick chop of some veg, a little mash of the old avo and you're 90% there. It's way too often (in my humble opinion) I see guac overdone. Too many unnecessary ingredients thrown in, it just adds more time and takes away from the authenticity of the dish. For me, the best guac is a simple guac. Few ingredients, but those that are there are all bringing something to the party.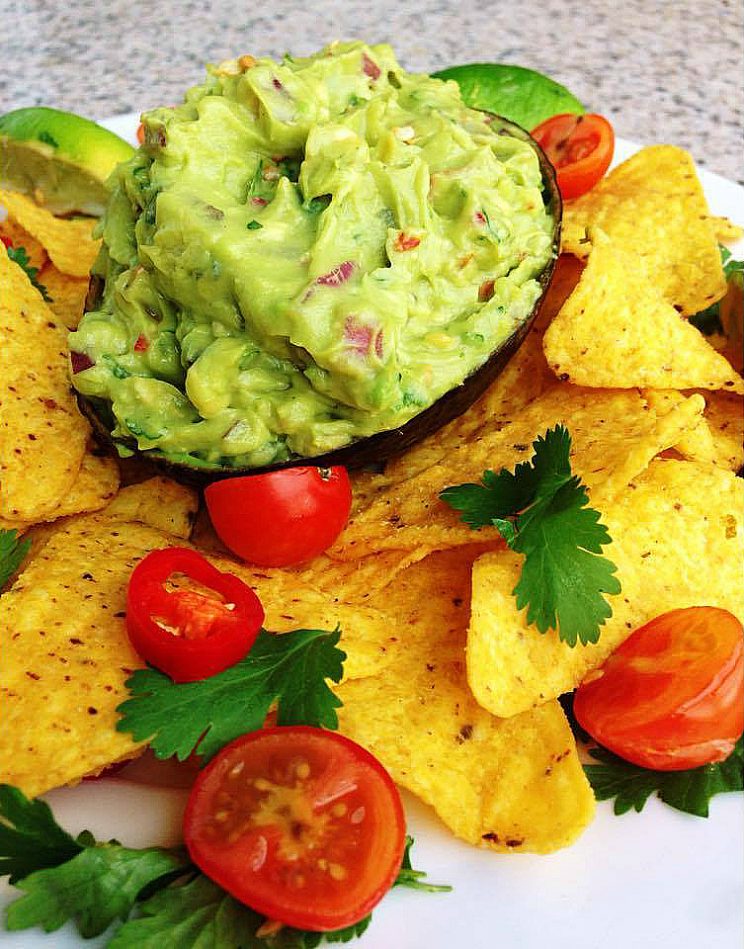 Below, is indeed what I consider to be the greatest guacamole recipe . Of course it's a bit of tongue and cheek because like all food, it's really all about preference. But either way, I'm truly excited to be uploading this recipe. It's one I've been making for a super long time, one me and my nearest and dearest love and one I'm confident you'll love too. So at your next gathering or merely your next avocado craving, give this recipe a bash and see what all the fuss is about. See ya on the next post folks!
---
The Greatest Guacamole Recipe
' The key to the best authentic Guacamole is to keep it simple. These few crucial ingredients will create the greatest guacamole recipe you'll never change. '
Course:
Appetizer, Snack, Starter
Ingredients
2

Ripe

but not bruised Avocados

1/2

Medium Sized Red Onion

finely diced

6-8

Cherry Tomatoes

finely diced

Handful of Fresh Coriander

finely diced (plus few roughly chopped leaves to serve)

Juice of 1 Lime

1

Clove

of Garlic

minced

1

Fresh Red Chilli

de-seeded & finely chopped

Salt & Pepper

to taste

Dash of Extra Virgin Olive Oil
Extras 'n' Optionals:
Tortilla Chips and/or Toasted Pita Bread
Method
Destone the Avocados, scoop out the centre into a bowl and mush slightly with a fork.

Add the Onion, Tomatoes, Coriander, Lime Juice, Garlic, Salt & Pepper, Olive Oil and Chilli. Mix further until desired texture. I tend to like it a little smooth, but still nice and chunky.

Taste for further flavourings. Serve with extra Coriander Leaves & diced Chilli for garnish.
Recipe Notes
a) A great plating idea is to scoop the Guacamole back into the empty Avocado shell.

b) The best way to destone the avocados is to hit the stone with the blade of the knife and twist until it is released.

c) For an extra creamy texture add a tbsp of Sour Cream.
---
For another quick,easy and delicious dip idea check out my Toasted Sesame Hummus
---

---
Cheers guys, this has been ' The Greatest Guacamole Recipe ' Comment, share, do whatever you fancy but for crying out loud don't go bacon my heart. See you next time 🙂