---
'Cranberry Bacon Brie Grilled Cheese – The perfect combination celebrating the beauty of salty and sweet'
Ya'll, I've cracked the code, I've found THE best grilled cheese combo. Cranberry, Bacon and Brie. If you haven't heard of or tried this combo before, your grilled cheese game is about to get real intense, real quick.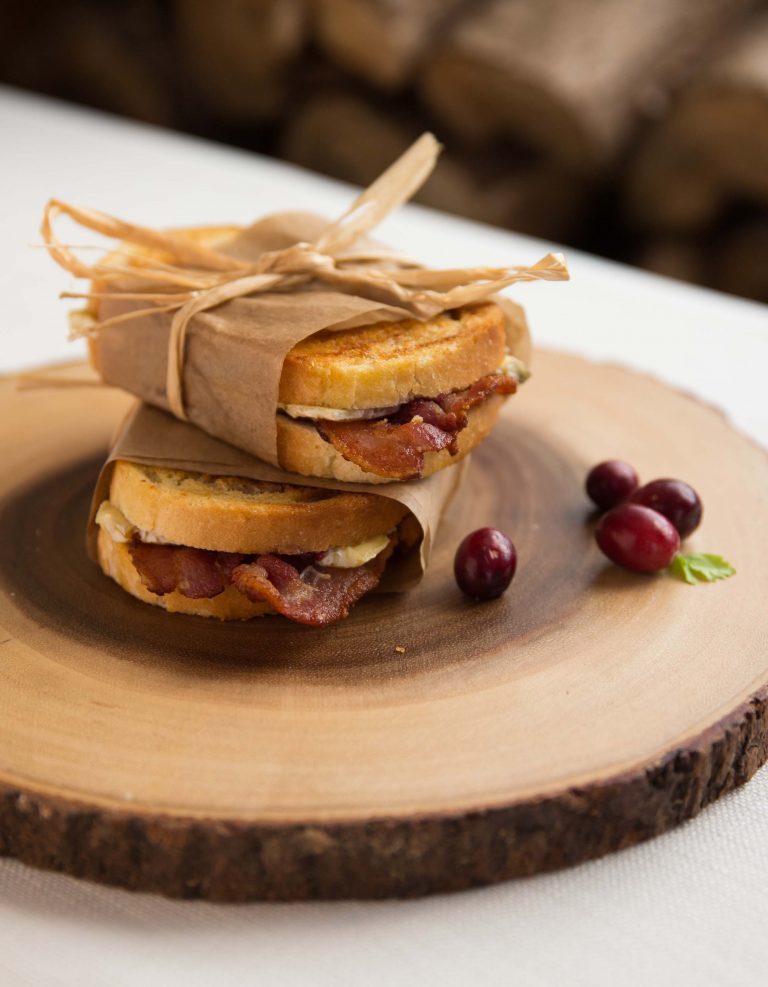 We all know sweet and salt go together perfectly and this combo illustrates that to a tee.
The sweetness and slight tartness of the cranberry sauce takes on the flavours of the salty, streaky bacon so well. Then you chuck in some thick wedges a Brie and the whole thing just takes off. Subtle and creamy, the Brie completely marries the flavours together.
The great thing about grilled cheese recipes is that they're so quick and easy to whip up. I've never owned a toastie machine, frying them up in a griddle or regular pan works just perfectly.
How to make a brie grilled cheese
 
Literally easy as that. Oh wait, the chilli flakes in pic 4, lemme explain.
When I first tested this recipe I didn't add any spice and instantly knew something was missing. The cranberry sauce almost became overpowering and was a little too sweet for a grilled cheese. The chilli gives a much needed kick to the whole thing and balances out the sweetness of the cranberry perfectly. In fact, it goes further than just balancing the flavours, it's adds a beautiful warmth that the cranberry takes on so well.
Even if you don't do spice, just an incy sprinkle will do wonders. Give it a go, you'll see what I mean.
Okay let's unwrap those parcels and see what all the fuss is about shall we?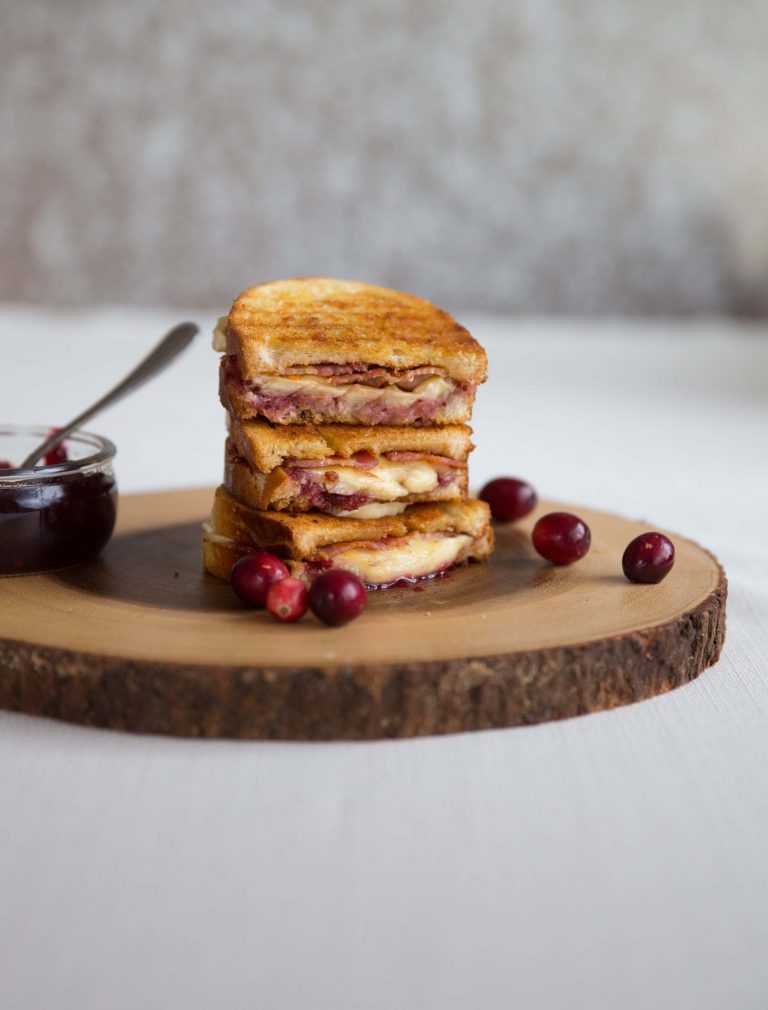 I know, maybe the dramatic snow effect was a little much, but how delish do they look!?
Okay just one more before we tuck into the recipe.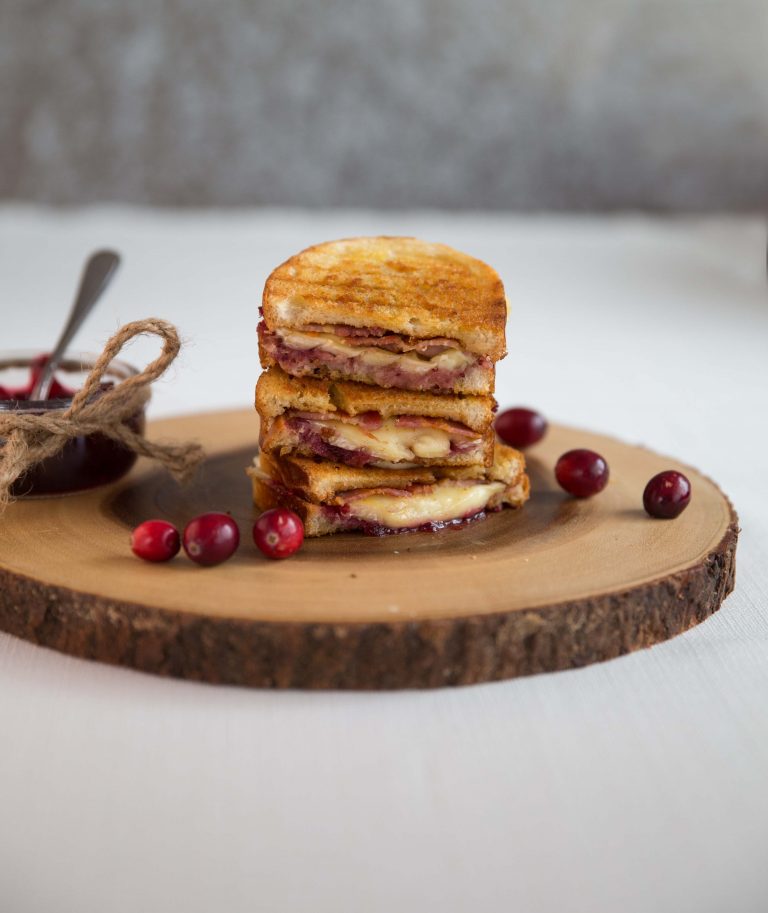 Whether it's for lunch, thanksgiving or just a heavenly snack, the Cranberry Brie Bacon grilled cheese has you sorted. The perfect balance of flavours to warm your soul in the colder months.
Let me know how you get on and I'll catch you on the next post!
---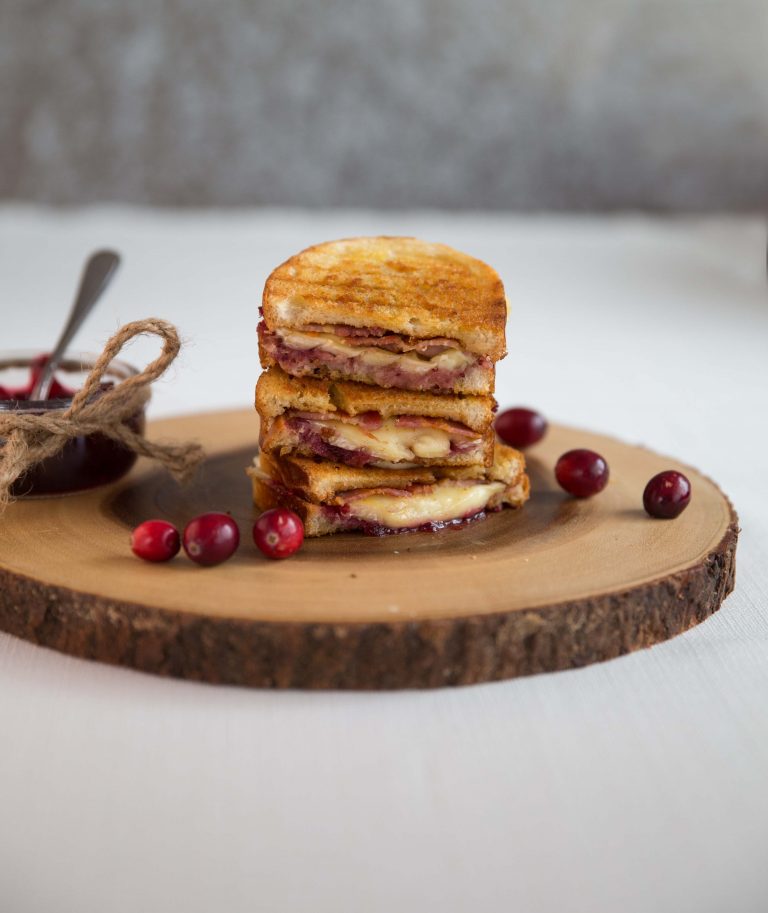 Cranberry Bacon Brie Grilled Cheese
'Cranberry Bacon Brie Grilled Cheese - The perfect combination celebrating the beauty of salty and sweet'

Ingredients
4

slices

thick White Bread

or prefered

4

rashers of Streaky Bacon

8

Slices

of Brie

2

tbsp

Cranberry Sauce

2

pinches

Chilli Flakes

4

'spreads'

Butter

Salt & Black Pepper

to taste
Method
Fry up your Bacon to desired texture and place to one side, using paper towels to soak up excess fat as needed.

Lightly spread butter over one side of each slice of bread. Place them (butter side down) onto a griddle pan, making sure it is switched off at this point.

Spread your Cranberry sauce first, then place your Brie, followed by Bacon topped with Chilli Flakes and seasoning to taste. Top with your final two slices of bread, butter side up this time.

Fry for around 4-5mins over medium heat on each side, or until golden brown on the outside and gooey in the middle.
Recipe Notes
a) For guidance on how thick to cut the Brie, of course it is down to preference, but I sliced a cylinder shaped 125g (4oz) block into 8 equal slices.
b) Feel free to use a toastie machine as necessary.
---
For more inspiration to fix your bacon brunch craving, check out my Cafe Style Smashed Avocado on Toast!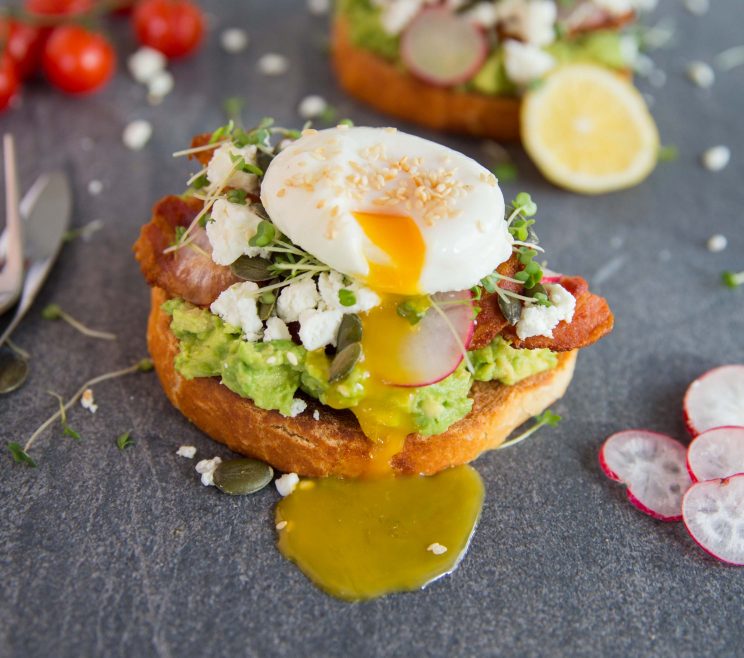 ---
Pin for later!
---
 Cheers guys, this has been 'Cranberry Bacon Brie Grilled Cheese '. Comment, share, do whatever you fancy but for crying out loud don't go bacon my heart. See you next time 🙂