A collection of hearty, flavour-loaded and DELICIOUS pasta salad recipes.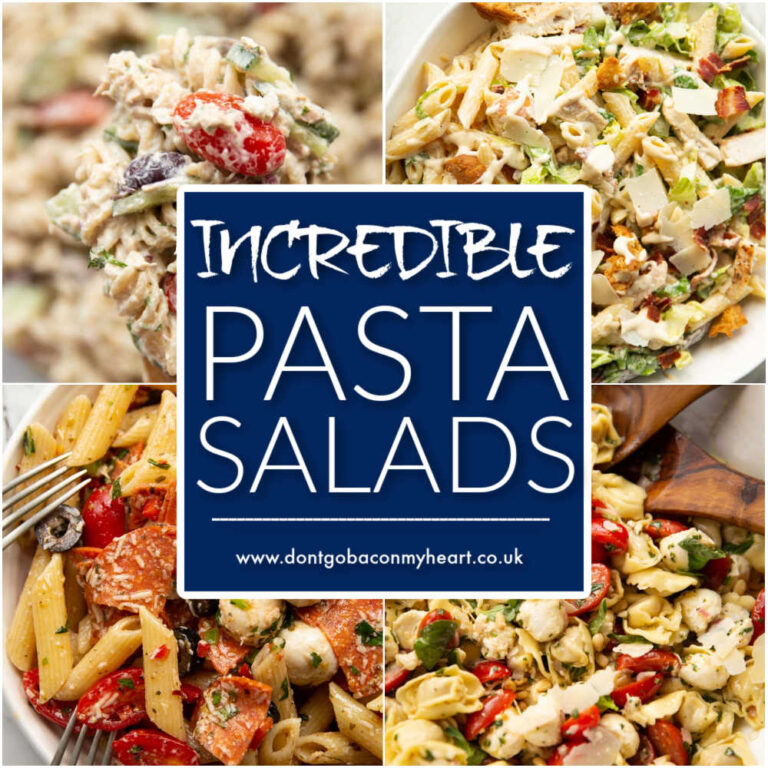 There are few things I enjoy more in life than a darn good pasta salad. Who says comfort food is just for Winter!?
---
1. Chicken Caesar Pasta Salad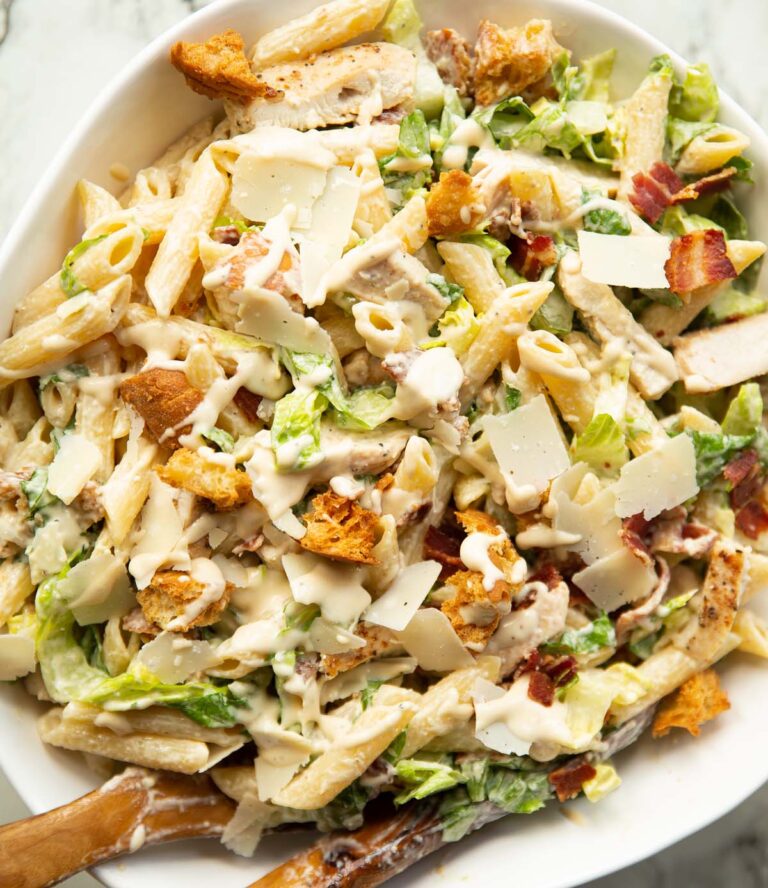 Just when you thought Caesar salad couldn't get any more delicious!
---
2. Caprese Tortellini Pasta Salad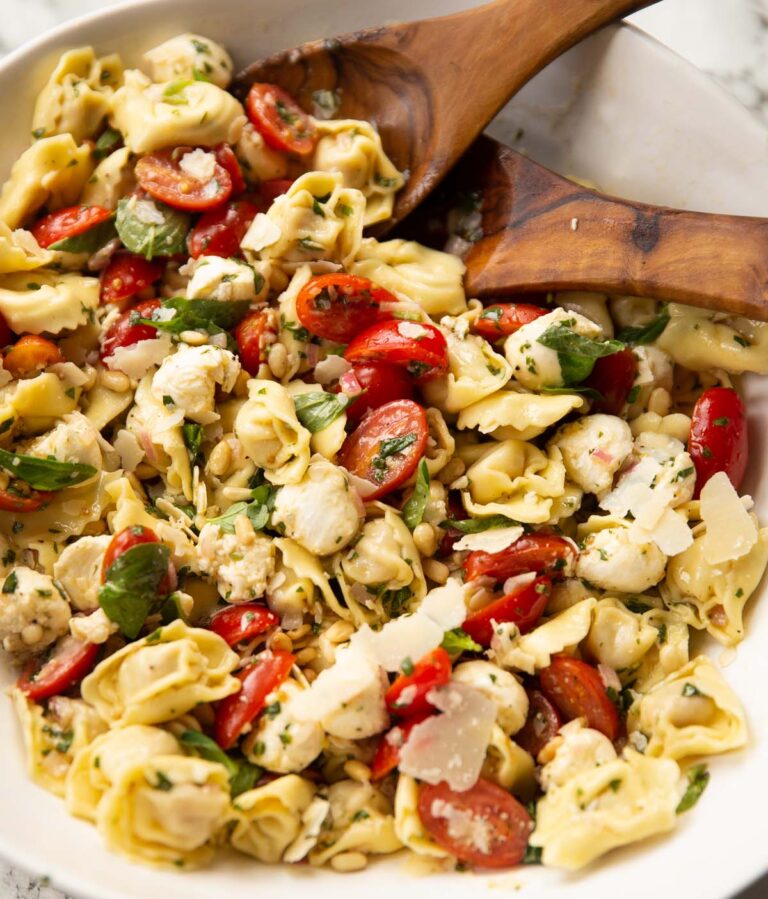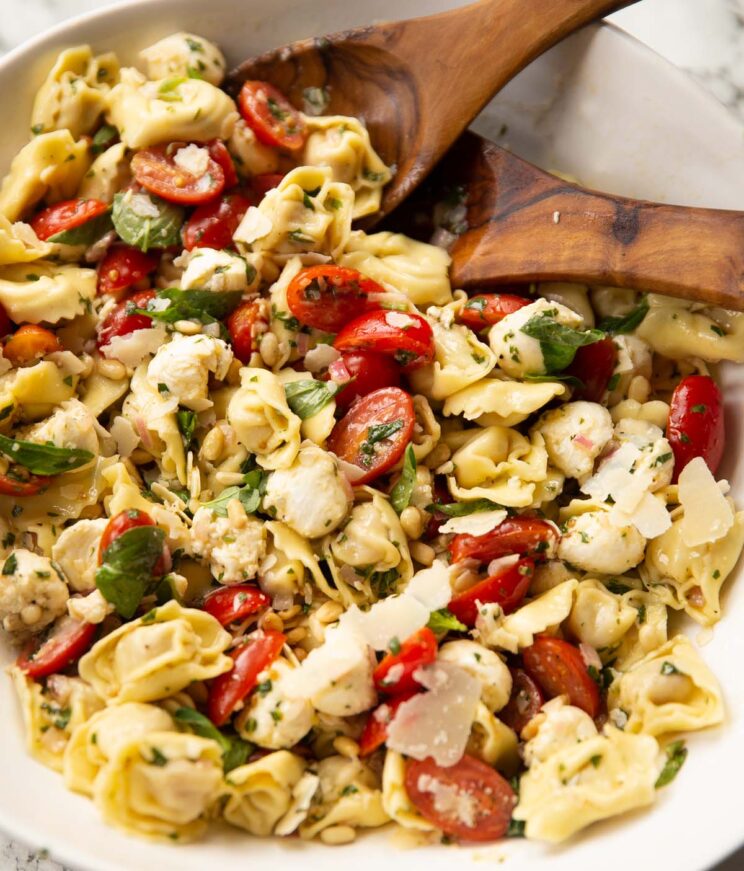 A gorgeous, hearty and filling twist on the classic Caprese salad.
---
3. Deviled Egg Pasta Salad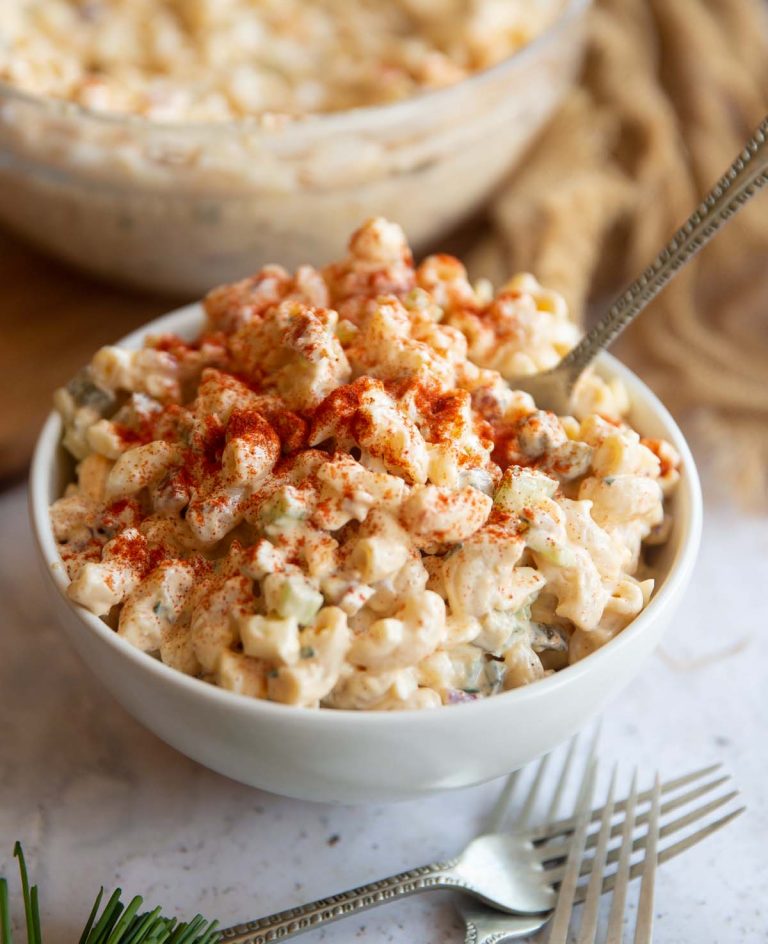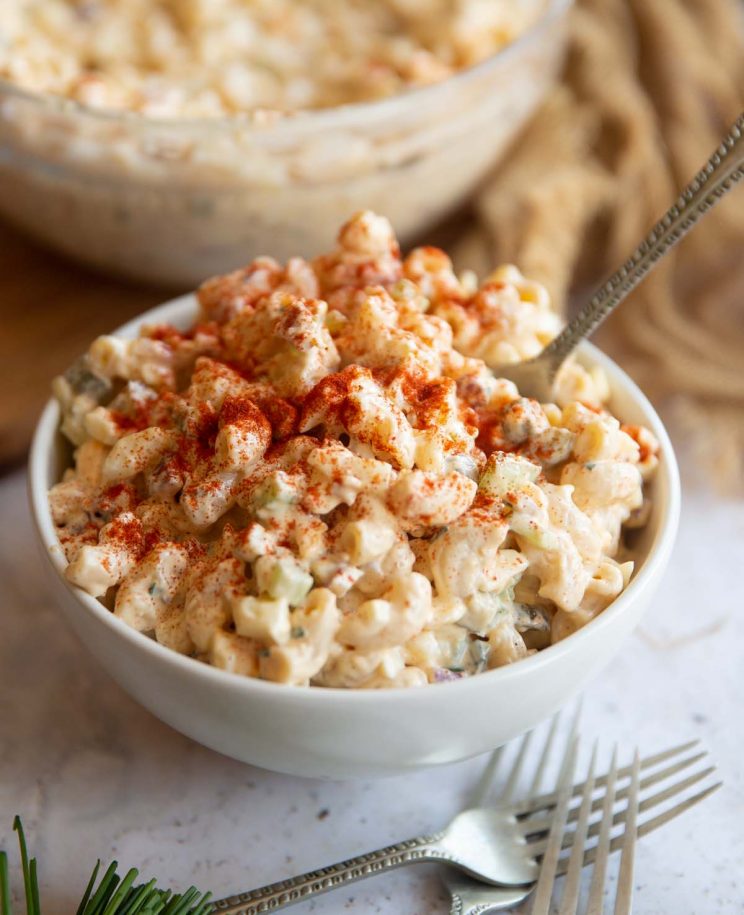 For when you can't decide between an egg salad and a pasta salad. Because why choose when you can have both?!
---
4. Pesto Pasta Salad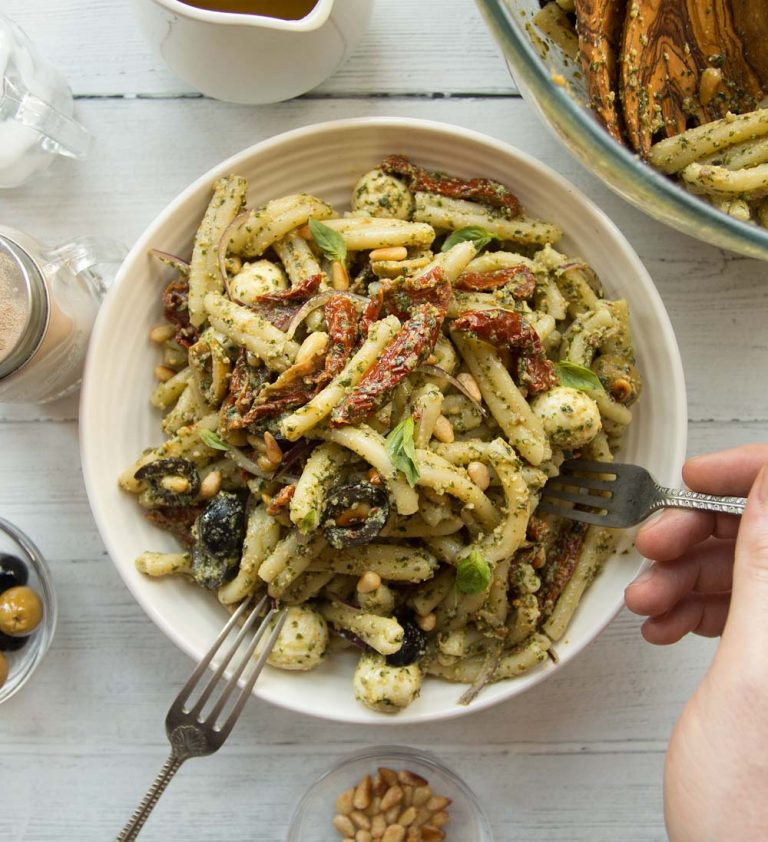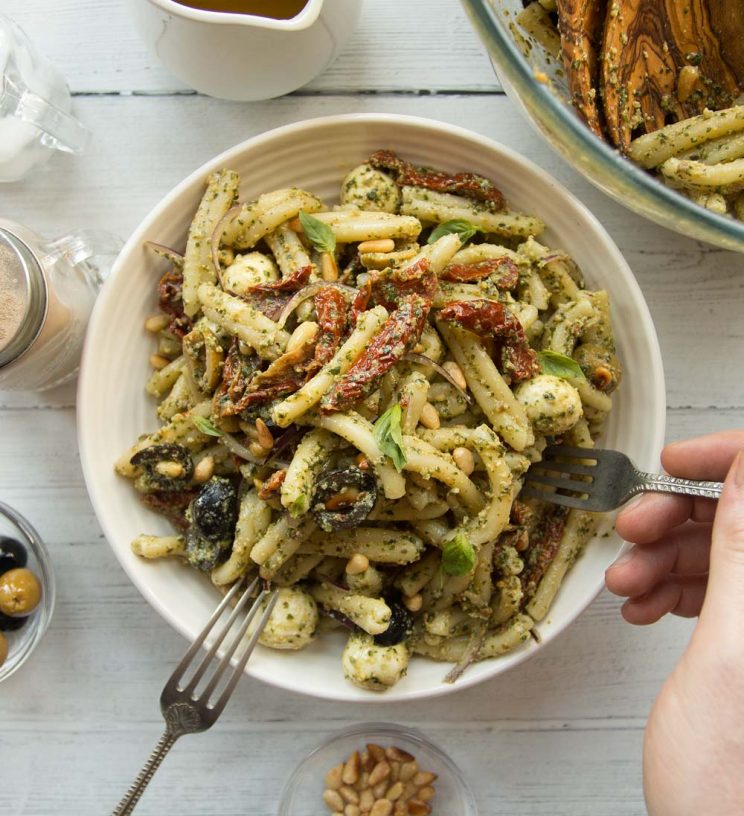 This pasta salad is bursting at the seams with flavour. Better still, it's so easy to make!
---
5. Pizza Pasta Salad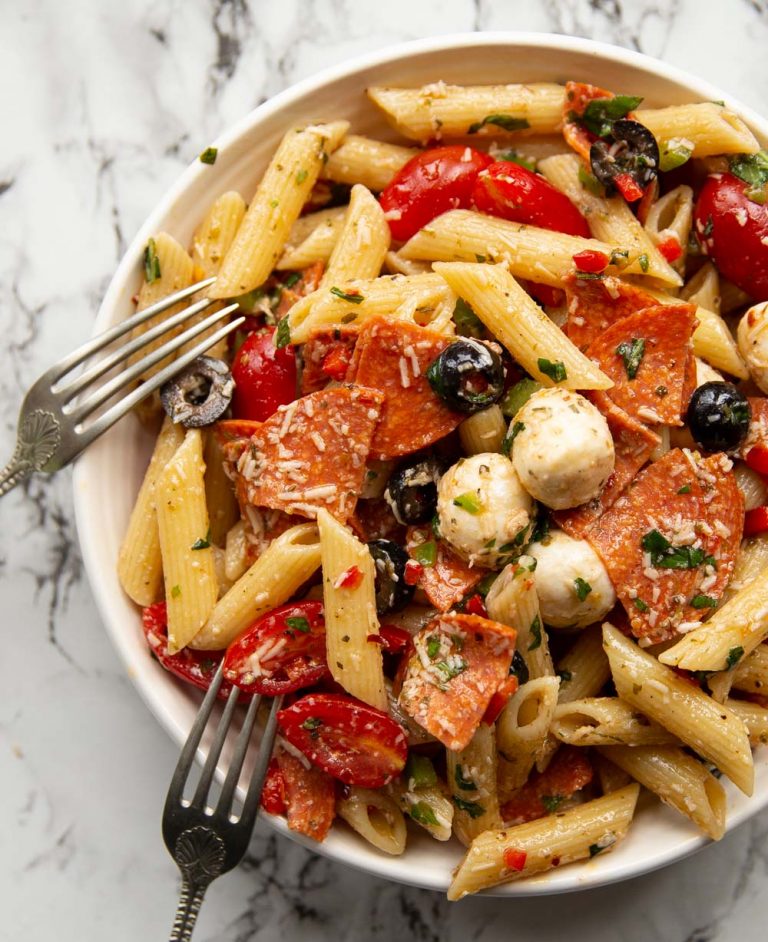 All of the delicious flavours of your favourite pizza are packed into the most delicious pasta salad!
---
6. Chicken Bacon Ranch Pasta Salad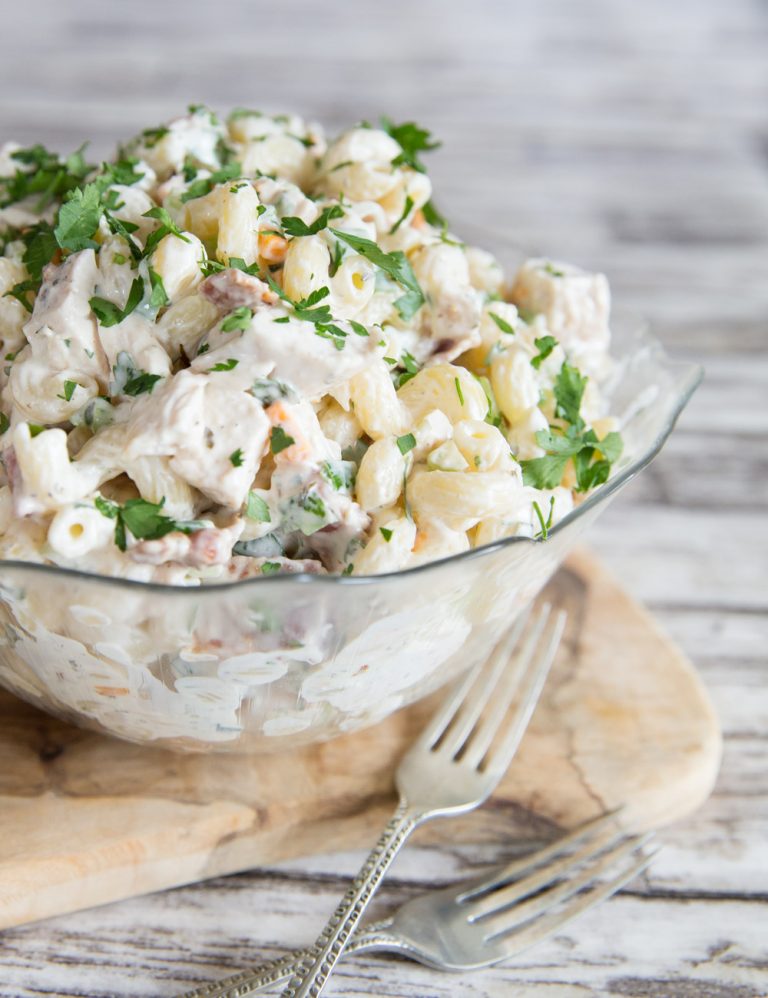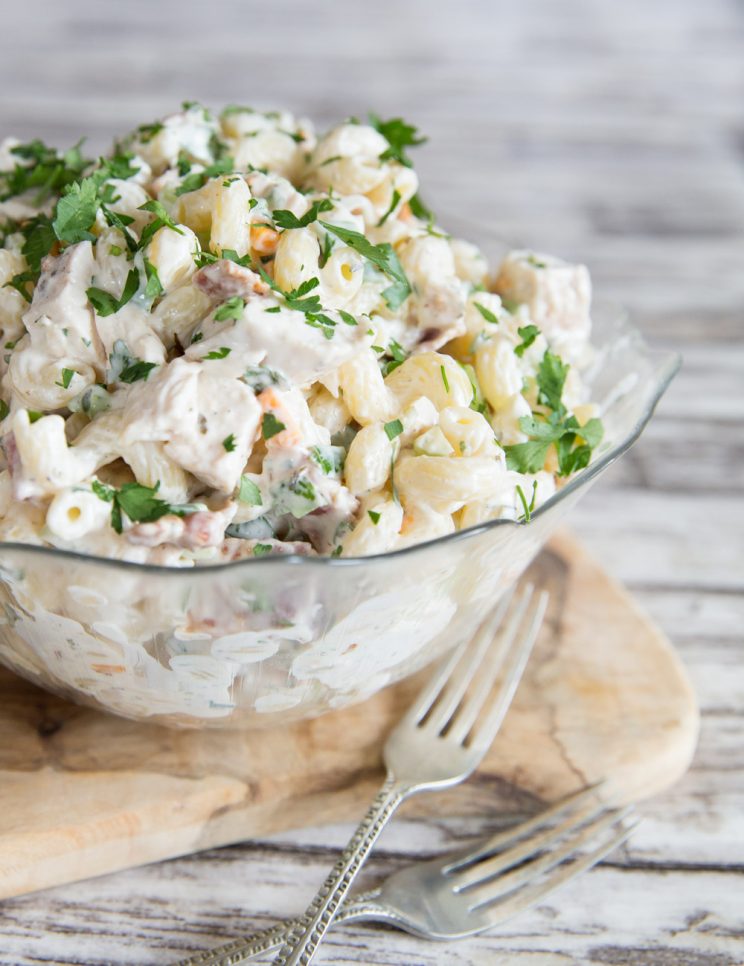 Indulgent, moreish and so so good!
---
7. Greek Tuna Pasta Salad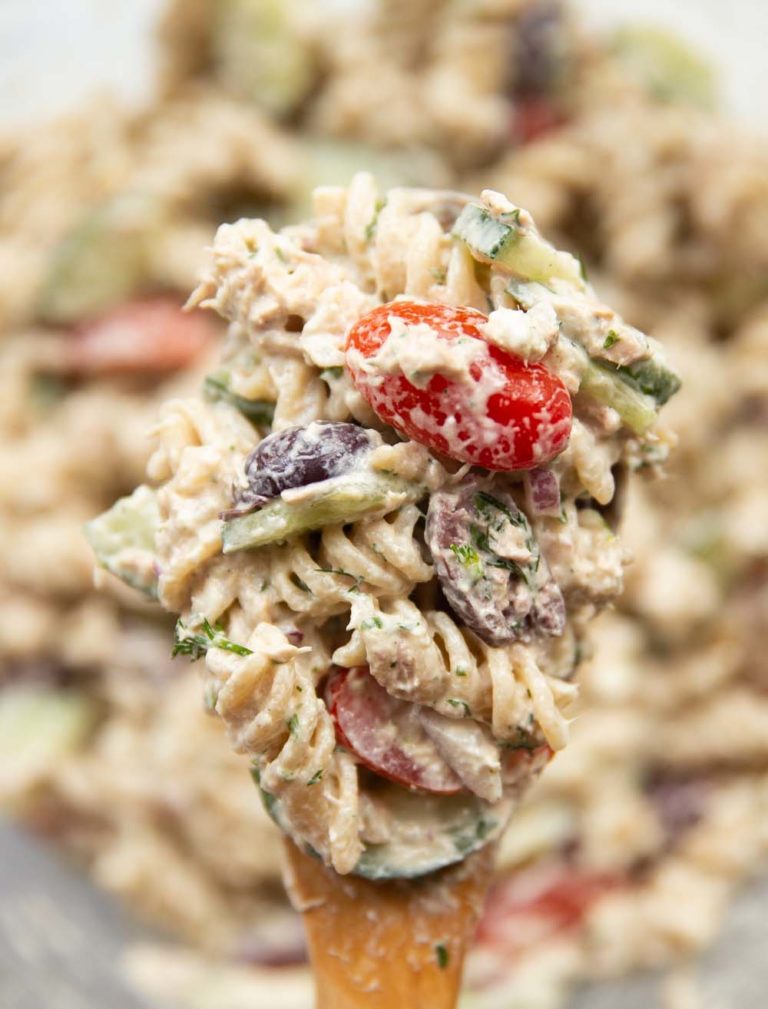 There's a tuna pasta salad, and then there's this 😍
---
8. Panzanella Tortellini Pasta Salad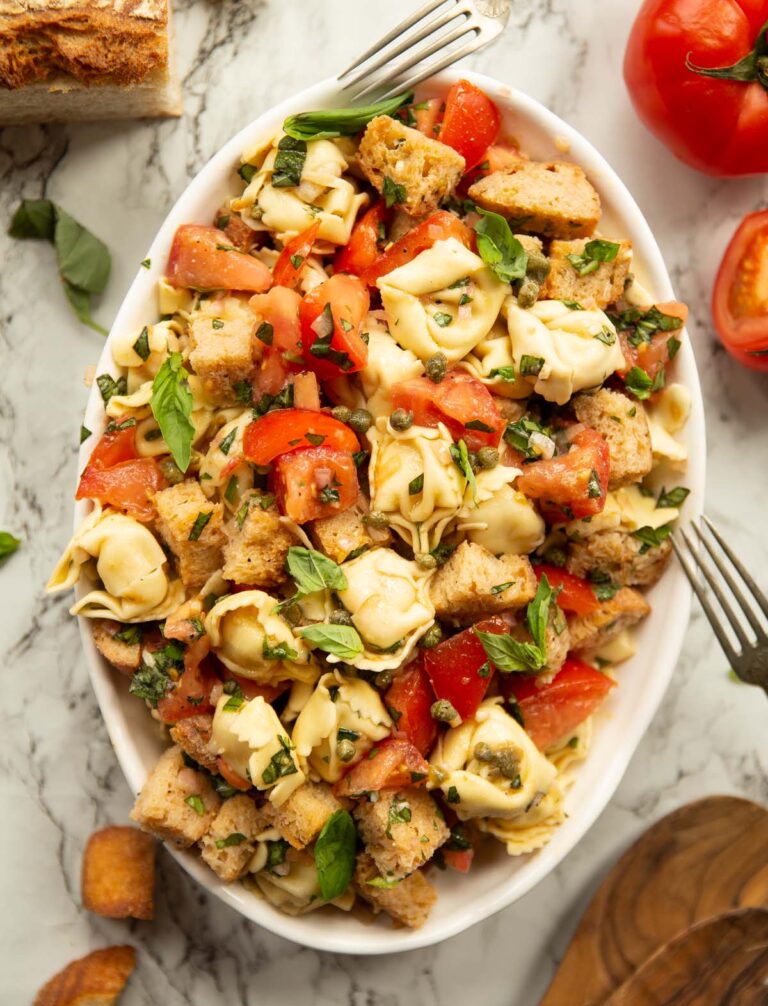 Refreshing, super hearty and filling AND incredibly delicious – this pasta salad truly has it all.
---
9. Coronation Chicken & Bacon Pasta Salad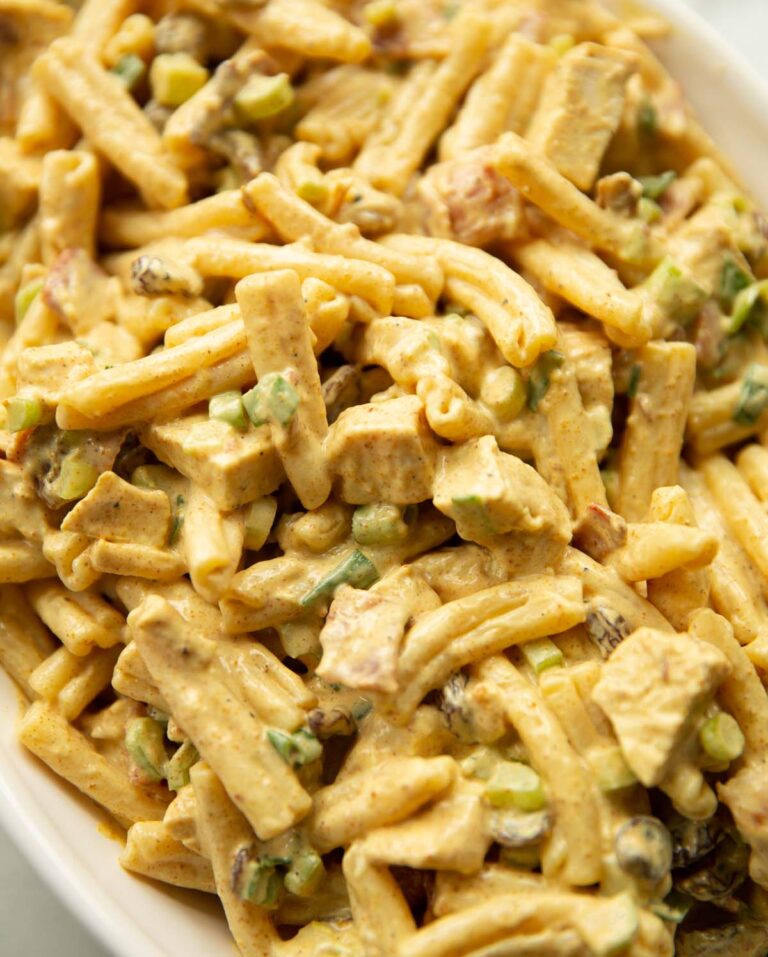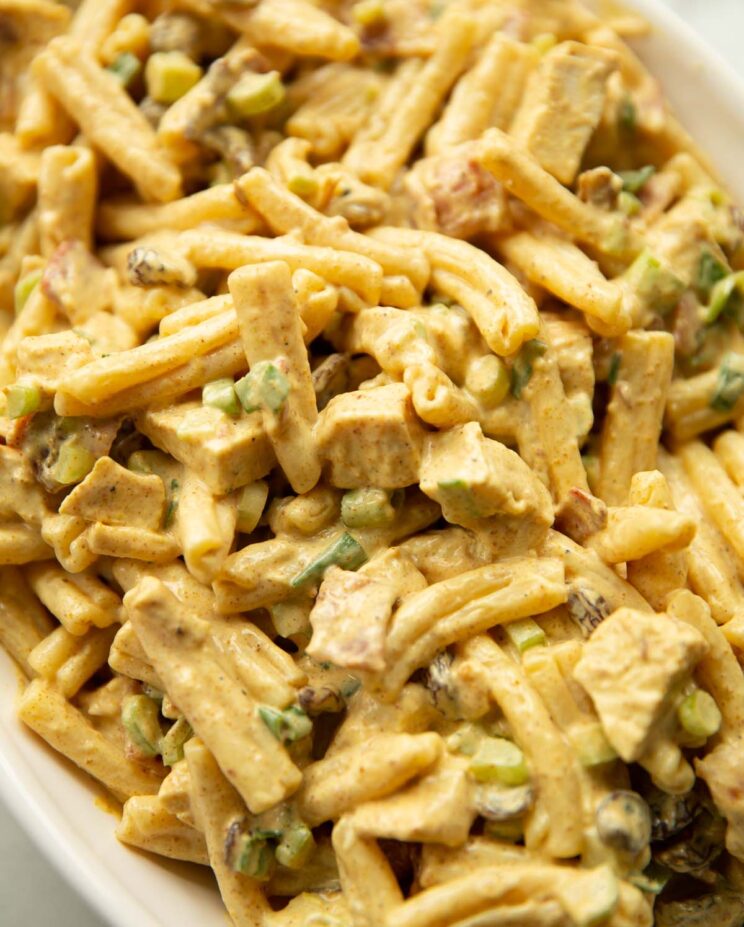 If you love coronation chicken this pasta salad is going to go down an absolute TREAT!
---
10. Greek Orzo Pasta Salad
This orzo salad is packed with so much flavour – it's hard to believe how easy it is to make!
---
11. Italian Sub Pasta Salad
The pasta salad that even the fussiest of eaters will devour!
---
And there we have it! A collection of the most delicious Pasta Salad Recipes. If you loved this Roundup be sure to Pin it for later! Made any of the recipes? Let me know how you got on in the comments 🙂