There's nothing more comforting than a cottage pie and this cheesy version is no exception. Easy to make and great for batch cooking, this truly is the perfect family dinner!
This post was made in collaboration with the amazing VoucherCodes! These opinions are strictly my own. Thank you for supporting the brands I love!
Another day, another recipe with more cheese than is ever necessary. This seems to be a running theme throughout my blog and possibly (factually) the reason I'll never own a six pack. But hey, it's winter right? And is there even such thing as a cottage pie without cheese!? Who knows. But me and the team at VoucherCodes were not about to find out either. Back in October we teamed up to film the ultimate budget batch cooking recipe and thought a cheesy cottage pie couldn't be more fitting. I also got to debut some presenting which was fun!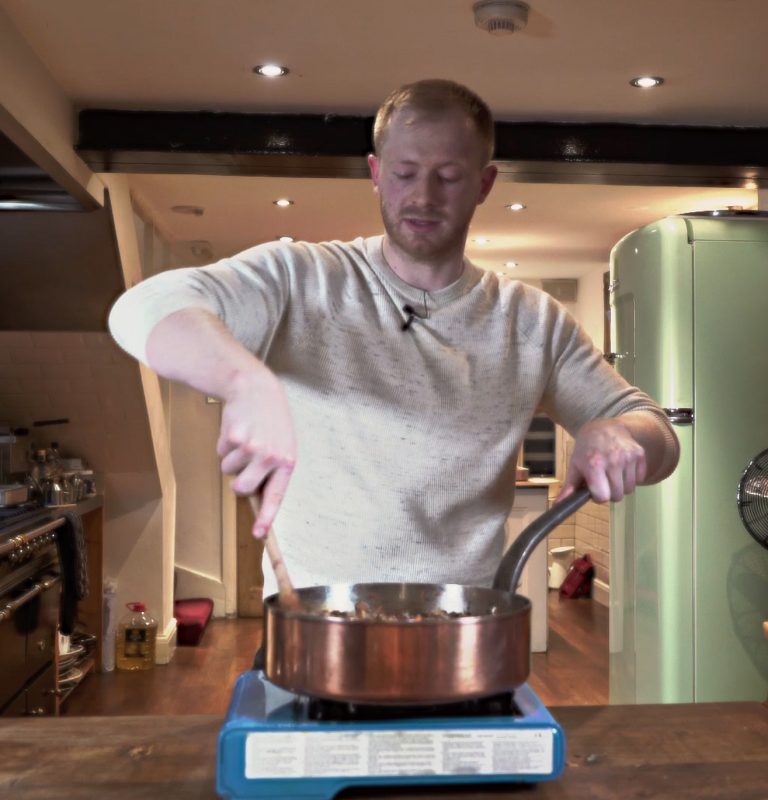 Who are VoucherCodes?
Good question. VoucherCodes are dedicated to helping people save money, and by working with over 5,000 retailers and restaurants (online & in-store), they're able to do so by offering exclusive deals and discounts. In 2017 they managed to save over 8,000,000 members over a whopping £30M. Yeah, these guys are your new best friends.
So what does that have to do with a cottage pie?
Another good question!
They've said it themselves: "it's our mission to make life more affordable" and as a food blogger that's something that really resinates with me. I've always been a firm believer that you don't need expensive or gourmet ingredients to make great tasting food, and that's really the fuel behind my blog. So when the guys at VoucherCodes reached out with the idea of creating a budget batch cooking series, it was an offer I simply couldn't refuse.
Speaking of batch cooking and things you simply can't refuse, let's talk cottage pie shall we?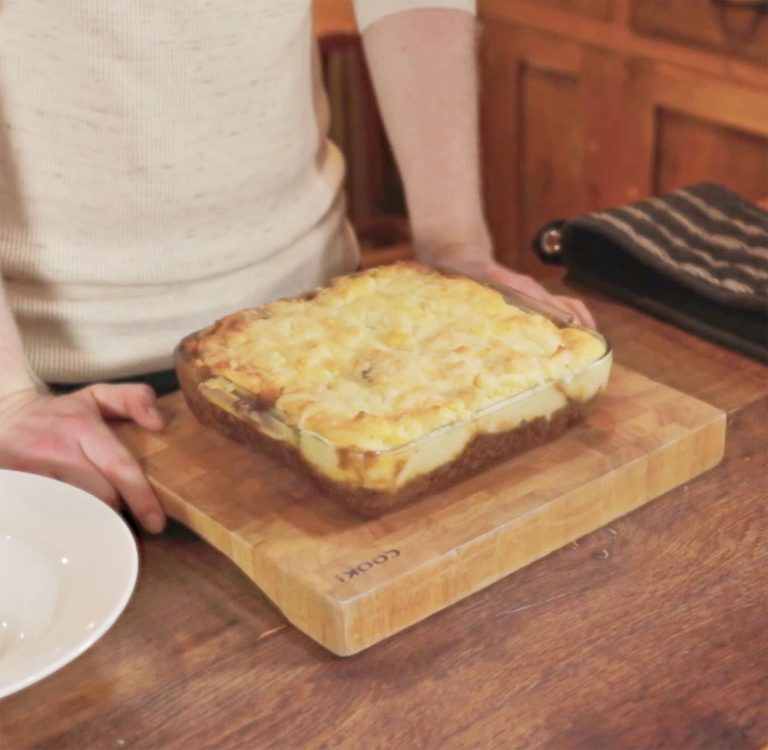 Well, easy cheesy cottage pie to be exact.
It's been a while since I uploaded my Mum's Traditional Cottage Pie so thought it'd be great for a little revamp (and a lot more calories).
What makes Cottage Pie the perfect budget batch cooking recipe?
As the name suggests, it's an incredibly easy recipe to make. Nobody wants to be slaving away in the kitchen following tricky instructions when all you want to do is feed the family. This easy cheesy cottage pie truly couldn't be more simple to make if it tried.
This dish lends itself so conveniently to the freezer. The ultimate kind of leftovers are those that fit nicely into a tub and are able to be frozen and thawed with no fuss. Cottage pie ticks both those boxes!
It's an incredibly versatile dish. Here I've used cheesy mashed potato, but you can always use sweet potato or swap out the beef for lamb or even vegan mince. It's always a great way to stuff in lots of veggies. Here I use onion, mushrooms and carrot, but you could always use peas, sweetcorn, celery or even chopped up green beans.
Lastly but most importantly, it's a total money saver. Per portion this recipe is worked out to be just £2.39 which is just awesome!
Okay let's wrap this up, I'm getting hungry!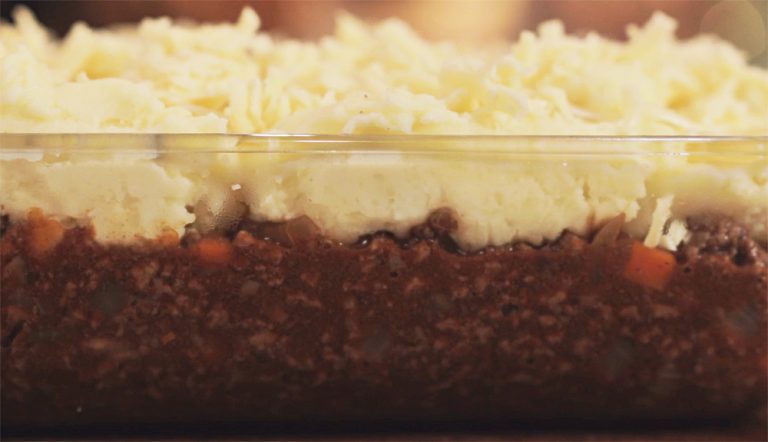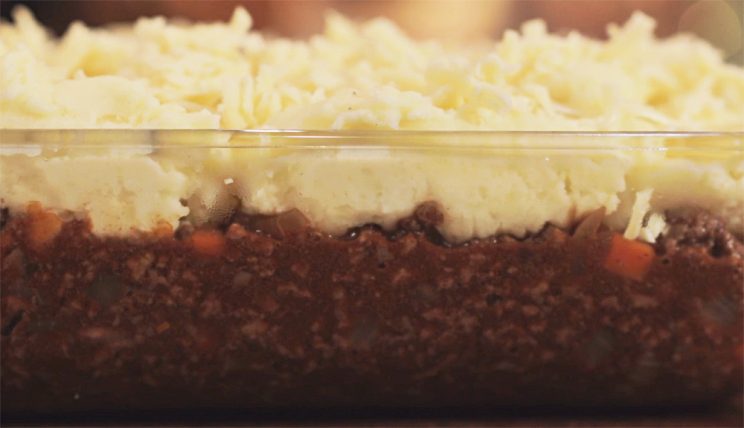 To grab the full recipe for this easy cheesy cottage pie, head over to the VoucherCodes blog where you can also check out all the other recipes featured in the budget batch cooking series. Also, check out the full cooking demo by myself just below! (Before you ask, yes I was hot 😂)
If you make the recipe be sure to come back and let me know how you got on, I'd love to hear!
Cheers guys xx