'From Breakfast Nachos and Casseroles, to Chicken Apple Sausage and Smashed Avocado, these 14 Savory Breakfast Ideas rival any sweet start to the day!'
You're right, sometimes waking up to a mile high stack of pancakes and a jug of syrup is quite a nice start to the day. But honestly, i'm a savory tooth through and through. Give me bacon, give me eggs, give me bread, give me it all. Cause really, who wants a sugar crash an hour after they've just demolished their mighty sweet breaky? Not me, no ma'am.
In such case, i've made it my mission to scope out the most delicious breakfast recipes to please the savory fiends among us. From breakfast nachos and casseroles, to chicken apple sausage and smashed avocado, these 14 savory breakfast ideas are all the inspiration you need to jump out of bed in the morning! So grab the closest napkin and prepare to drool, because these recipes are beyond delish! Enjoy 🙂
All recipes found through clicking the title or photo.
---
1. Breakfast Potato Nachos | thelittleepicurean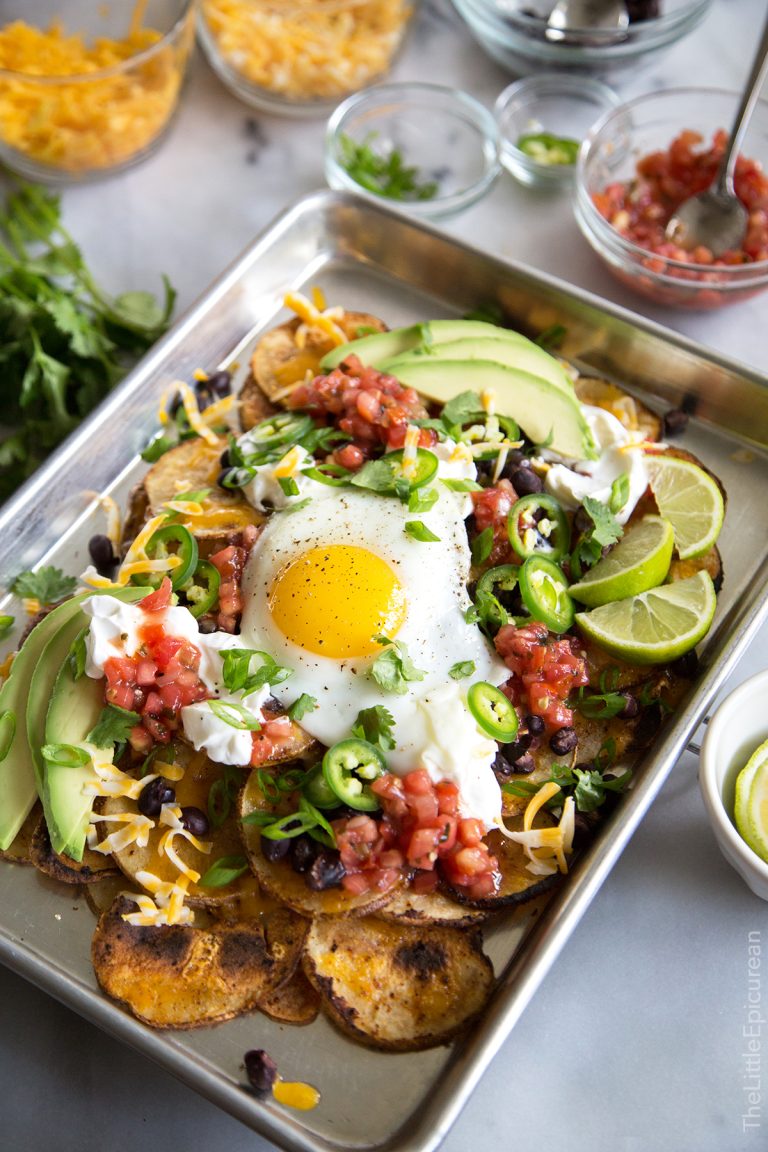 Nachos for breakfast? Yep, that's totally a thing. And when they look this incredible i'll take them for any meal of the day!
---
2. Spicy Sweet Potato Pancakes | occasionallyeggs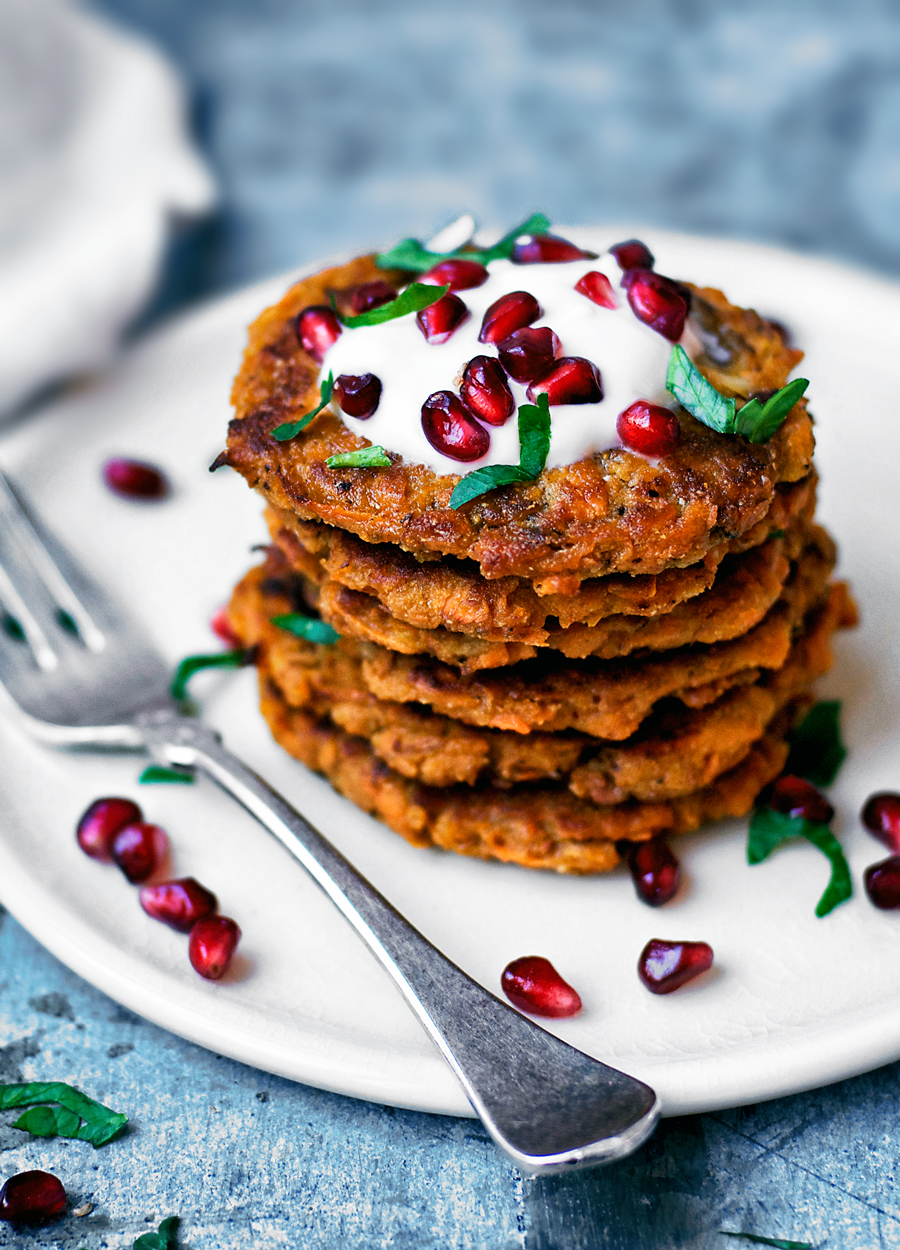 I've never seen pancakes prepared more beautifully in all my life. They almost look too good to e.. just kidding, i'll take 10 please.
---
3. Cafe Style Smashed Avocado on Toast | dontgobaconmyheart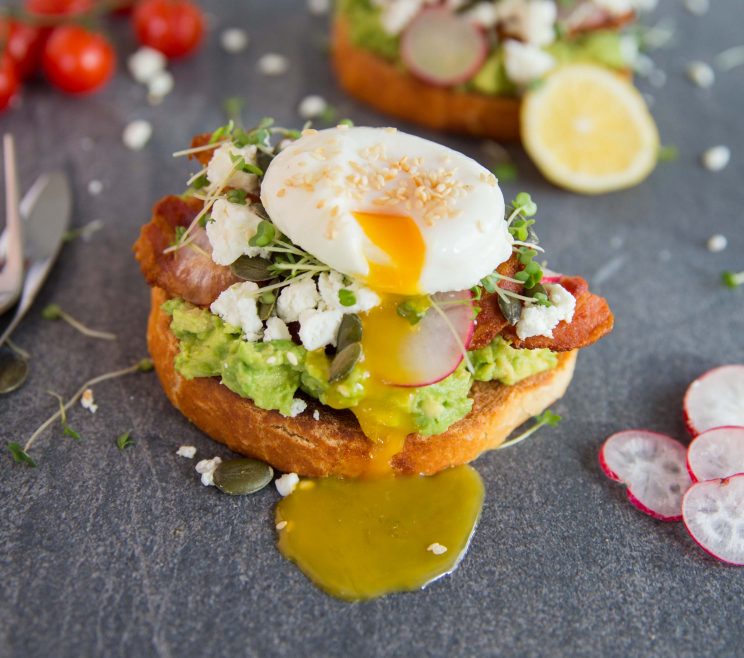 Bring the cafe style food to the comfort of your own home. #yolkporn anyone?
---
4. Skillet Biscuits and Gravy Casserole | garnishedplate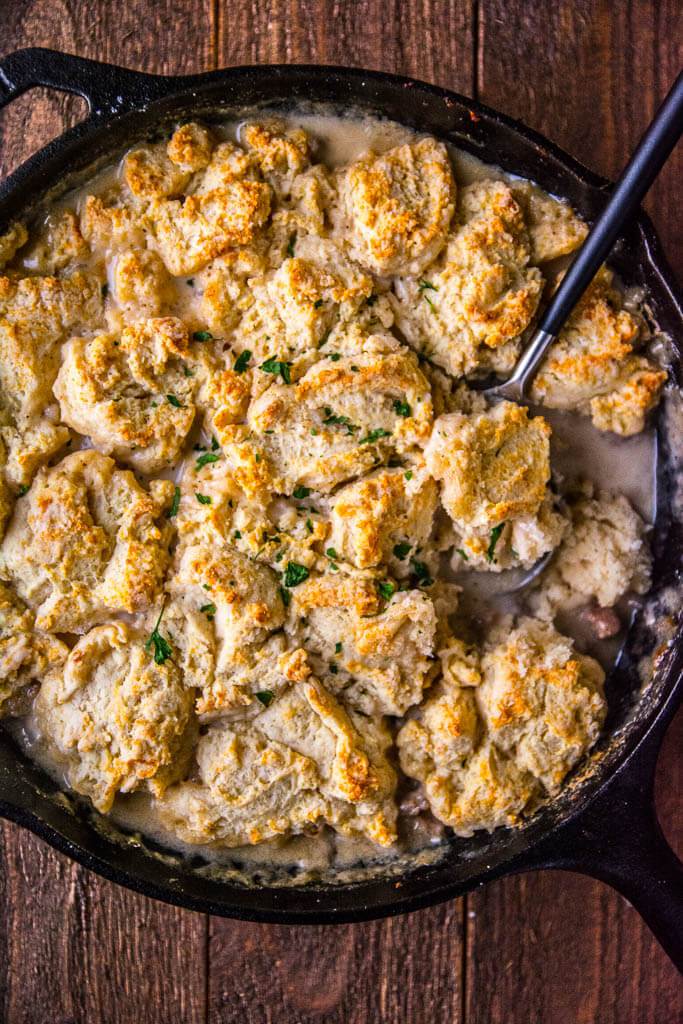 This is the most comforting comfort food i've ever dreamed of eating in the comfort of my own home. Did I mention this is the ultimate comfort food? *drools uncontrollably*
---
5. Easy Smoked Salmon Breakfast Wrap | twohealthykitchens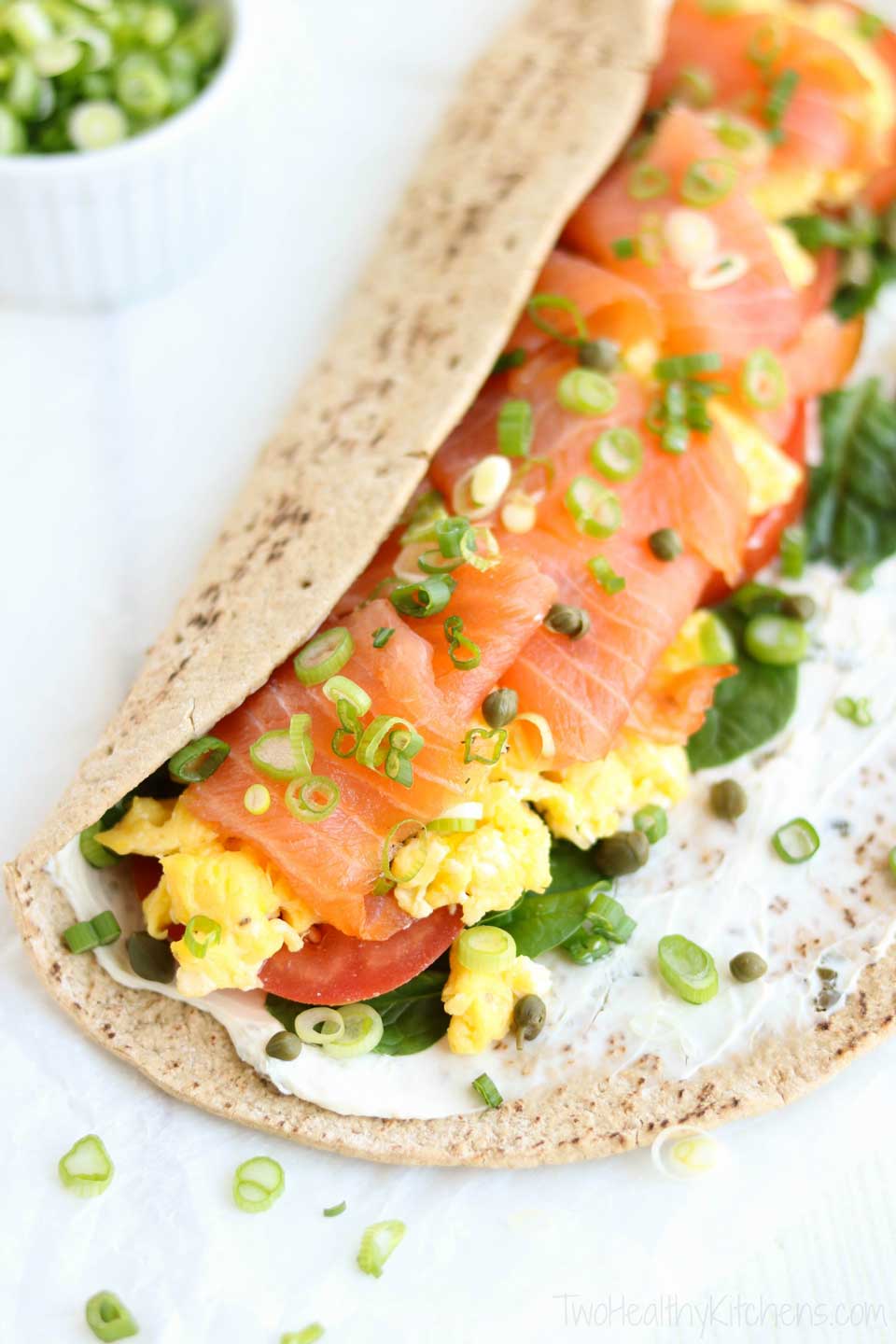 This is the most delicious way i've ever seen salmon served! I'll take this for breakfast any day of the week.
---
6. Sheet-Pan Baked Eggs-In-A-Bagel-Hole | supergoldenbakes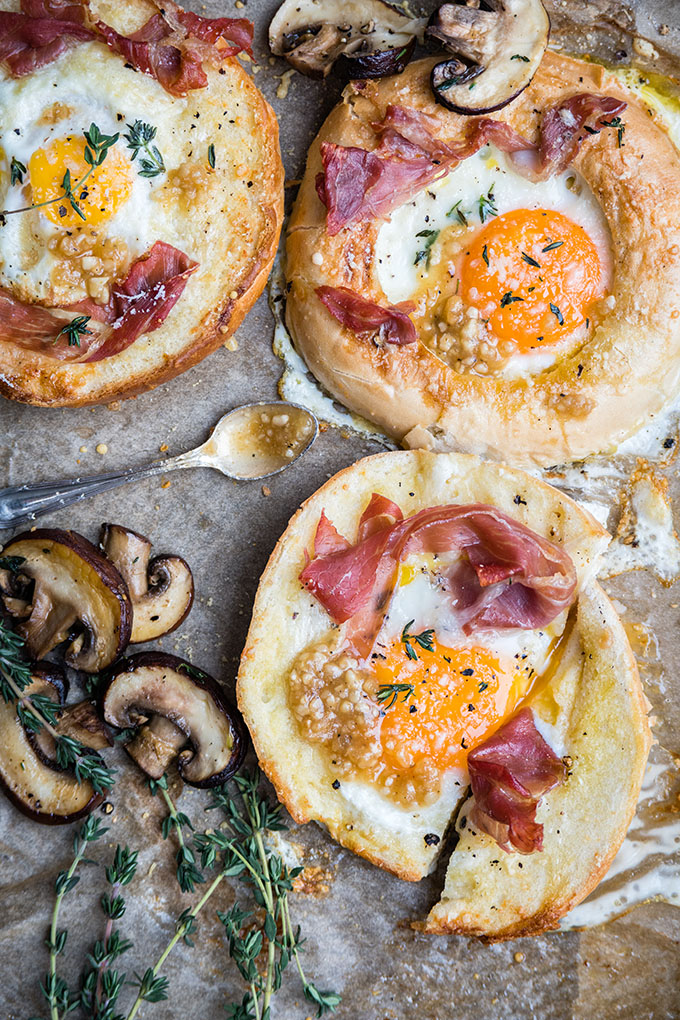 Umm, why the heck have I never thought of this before? Second thought, who cares. I'll take all 3 please!
---
7. Cranberry Bacon Brie Grilled Cheese | dontgobaconmyheart
The perfect combination of flavours, these toasties couldn't be more fitting for a savory breakfast idea if they tried!
---
8. Breakfast Casserole with Bacon | dinneratthezoo
As if I needed another excuse to eat this entire casserole to myself, there's bacon. Send help.
---
9. Homemade Chicken Apple Sausage | theviewfromgreatisland
Sausages like you've never seen before! Ugh, don't they just look insanely delicious!?
---
10. Sweet Potato Breakfast Skillet | dontgobaconmyheart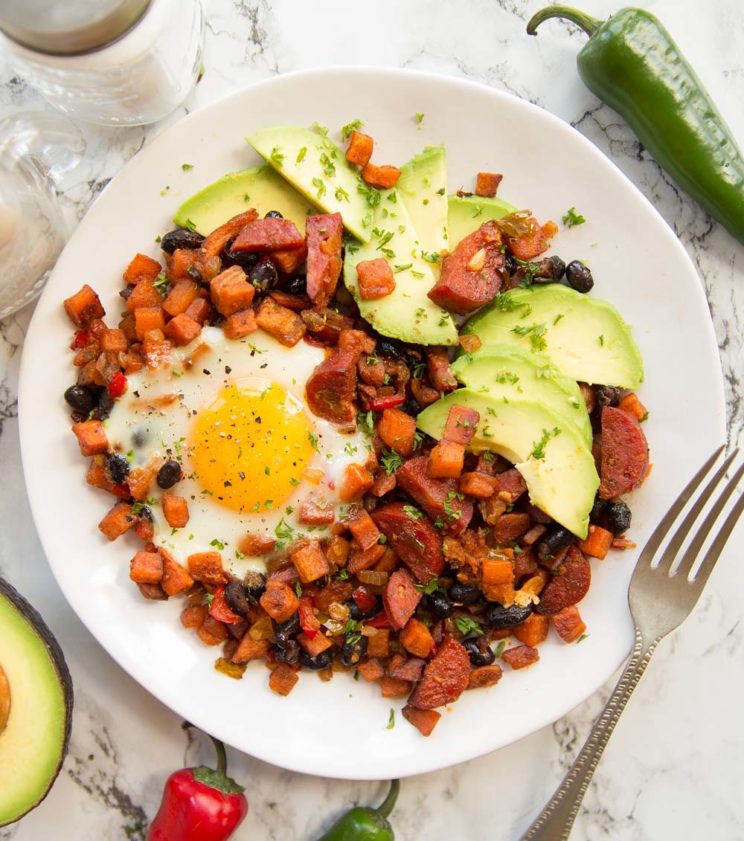 Nothing makes me more happy in life than a tasty one-pan breaky and this sweet potato breakfast skillet is no exception. The ultimate easy savory breakfast idea!
---
11. Homemade Oven Baked Beans | laurencariscooks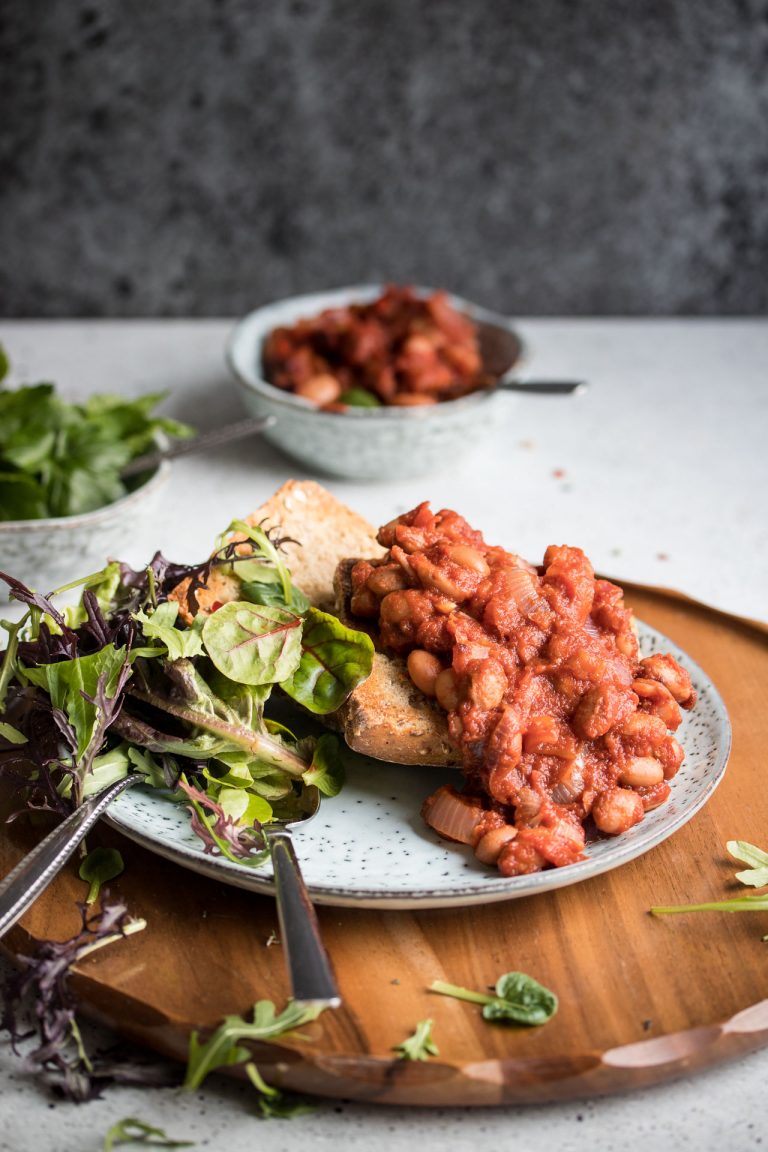 Thought of the day – From now on I will only ever expect beans on my plate if they look like the above photo. That is all.
---
12. Baked Egg Boats with Pancetta, Leeks and Chèvre | asideofsweet
You'll be sailing through the day after filling up on these baked egg boats. Don't they just look so incredible!?
---
13. Sheet Pan Full English Breakfast | imagelicious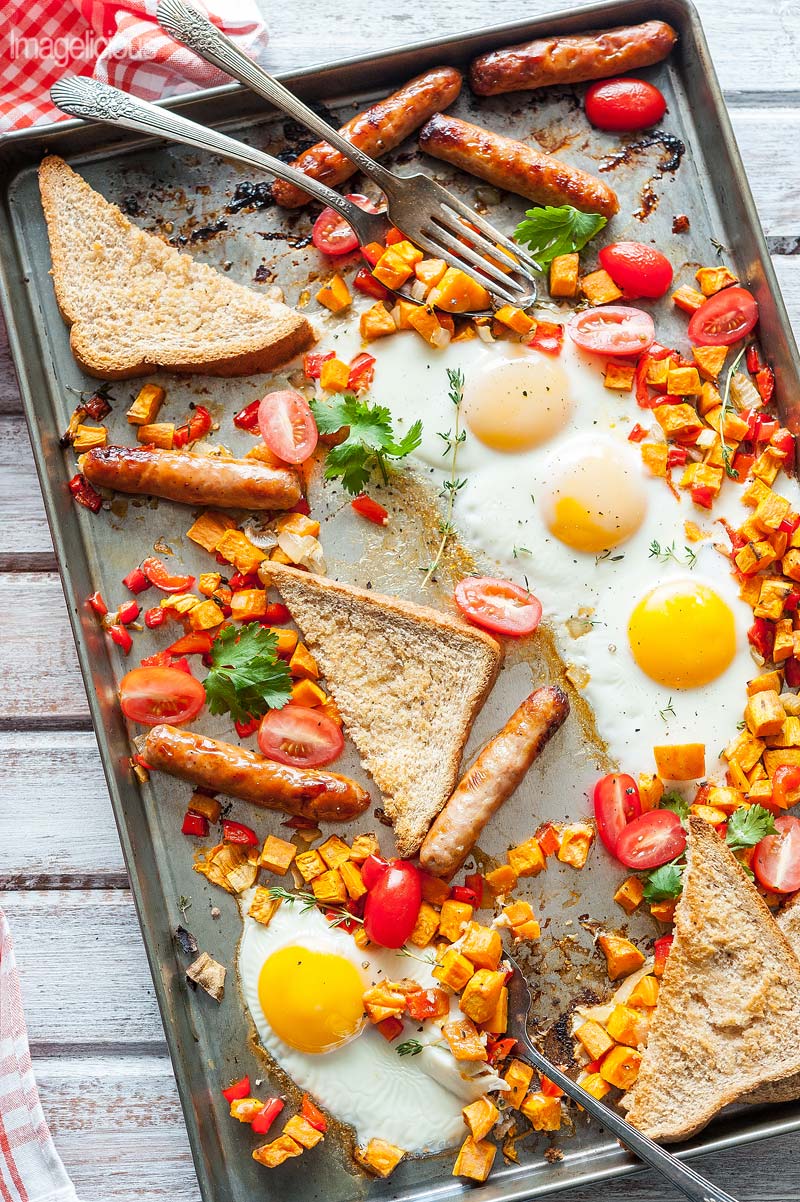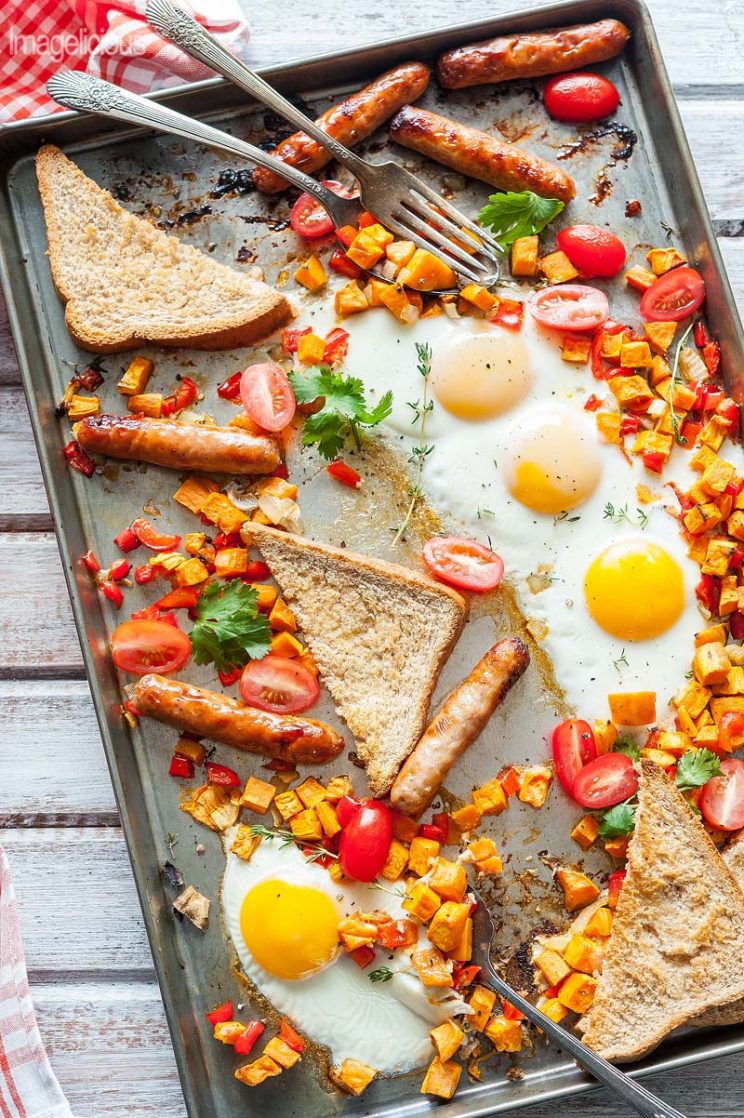 The classic taste of a full english breaky, made SO easy on one sheet pan!
---
14. Bacon Washed Bourbon Champagne Cocktail | suchthespot
Because is there really any point starting your day if it doesn't begin with bacon and champagne? The answer is no, no there is not.
---
If you loved these Savory Breakfast Ideas then Pin them for later! Made any of the recipes? Let me know how you got on in the comments below!