---
'Deliciously golden and mouthwateringly juicy, these Sage and Cranberry Turkey Meatballs are the perfect appetizers which are bursting with flavour!'
It's always around this time of year you see turkey here there and e v e r y w h e r e. I mean what with thanksgiving and christmas just around the corner, it does makes sense. And don't get me wrong, I love me some turkey. But I also love putting a spin on traditional food.
Oh, hello Sage and Cranberry Turkey Meatballs!
I was thinking the other day 'dang it's been a hot minute since i've whipped up some meatballs' and with turkey on the mind, it got my brain ticking.
The product of such ticking was indeed these delicious turkey meatballs. Ya'll, I'm telling you these are so freaking tasty. Turkey and cranberry is a combo we all know and love and when we add our good friend sage, things just get real intense.
Let's take a closer look.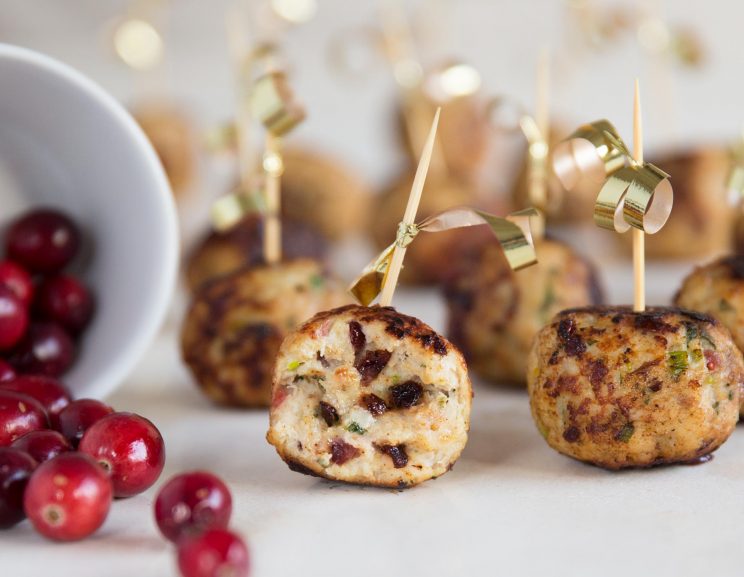 There's a couple of what I like to call 'power ingredients' I add to these meatballs that really take them through the roof.
Besides the main stars of the show cranberry and sage, the first absolute must is orange zest. Not much, just 1/4 tsp, but this will add a beautiful festive warmth to the meatballs. Orange is a prominent ingredient in cranberry sauce, so why can't we add it in our meatballs? This answer is we can!
The second may seem fairly obvious, but still a game changer, and that's salt. Turkey can sometimes come across pretty bland so it's important for that. But also the cranberries are gonna add a large amount of sweetness to the meatballs, so the salt is going to help balance that out. Of course seasoning is to preference and I have added a step to ensure it's to your taste in the recipe below.
Speaking of recipes, shall we?
Let me know how you get on and I'll catch you on the next post. Enjoy!
---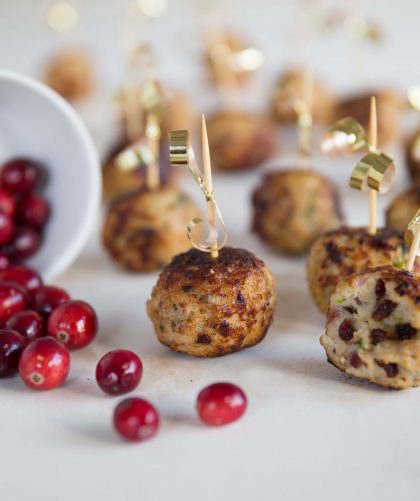 Sage and Cranberry Turkey Meatballs
'Deliciously golden and mouthwateringly juicy, these Sage and Cranberry Turkey Meatballs are the perfect appetizers which are bursting with flavour!'
Ingredients
1.1

lbs

(500g) Ground Turkey

2

tbsp

finely diced Dried Cranberries

1

tbsp

finely diced Fresh Sage

3

tbsp

Breadcrumbs

1

Egg, beaten

1

medium

Spring Onion, finely diced

1

tbsp

Fresh Parsley, finely diced

1

Clove

of Garlic, minced

1/4

tsp

Orange Zest

1

tbsp

Olive Oil, plus extra for frying

2

tsp

Salt, or to taste

1/2

tsp

Black Pepper, or to taste
Method
In a bowl, add your turkey, onion, garlic, cranberries, sage, egg, olive oil, breadcrumbs, orange zest and seasoning. Mash with a fork and mix well. I often use my hands to ensure an even spread of ingredients.

Heat up a little oil in a suitably sized pan and make a mini meatball from your mince. Fry over medium heat until cooked throughout; use this mini meatball to test for seasoning.

Once happy, cover your bowl with cling film and place in the fridge for at least 30 mins. This is optional but it will help shape the meatballs more firmly.

After, roll the rest of your mince into evenly sized balls and fry over medium heat until golden on the outside and white through the center - approx 10-12 depending on size.


Serve with toothpicks and enjoy!
Recipe Notes
a) Turkey can sometimes come across bland if it's not seasoned properly, so make sure you do test before you roll out all your meatballs that the seasoning is to your preference. 
b) For even meatballs a good technique is to use a (small) ice cream scoop. Scoop dollops of your meat mixture onto a flat surface, rub water in your hands so the meat doesn't stick and then mould them with your hands.
c) Calories based per 4 Meatballs
---
For more Cranberry goodness, check out my Cranberry Bacon Brie Grilled Cheese!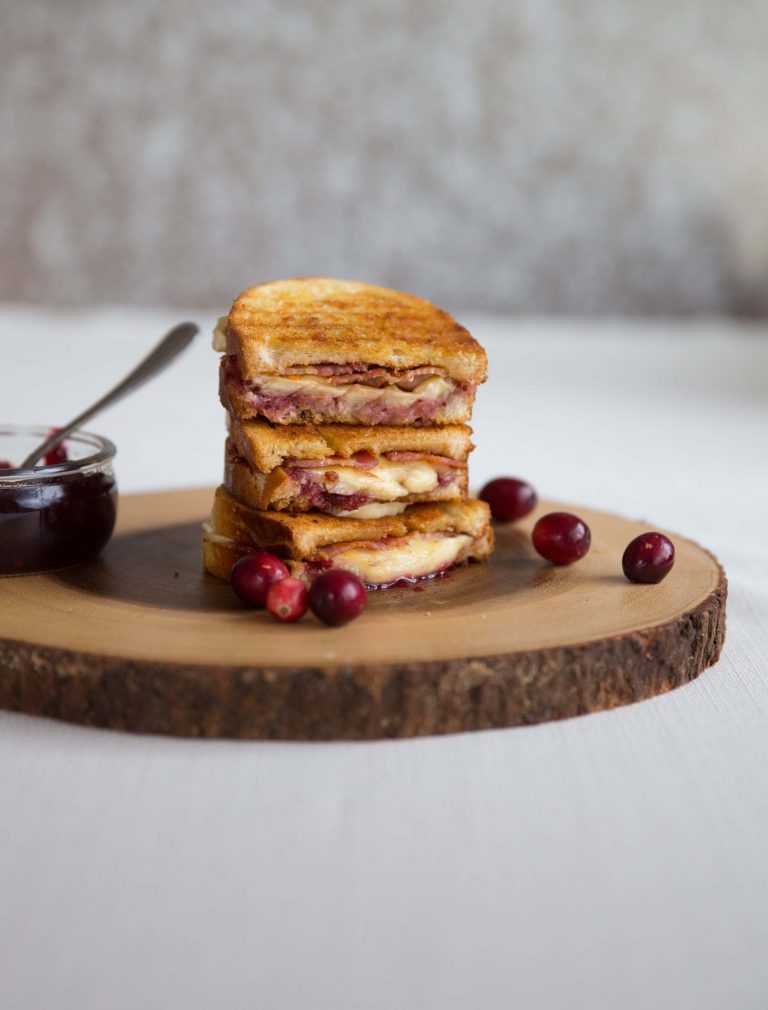 ---
---
Cheers guys, this has been 'Sage and Cranberry Turkey Meatballs '. Comment, share, do whatever you fancy but for crying out loud don't go bacon my heart. See you next time 🙂