'Stuck for food ideas this Halloween? Check out these deliciously creative Savory Halloween Recipes, proving Halloween treats don't have to be sweet.'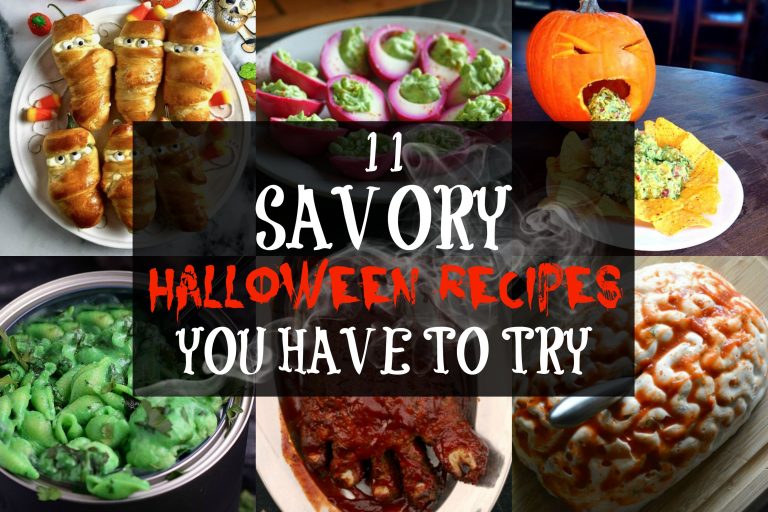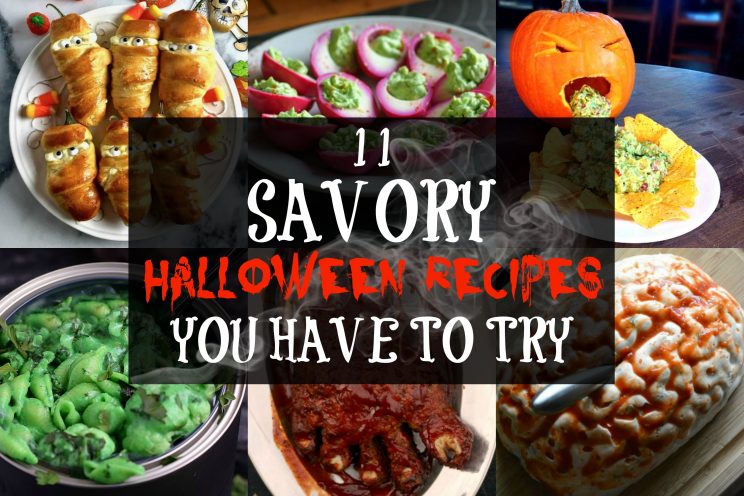 As someone who dedicates their entire blog to savory comfort food, Halloween is always bitter sweet for me. Don't get wrong, I'm a sucker for candy. But like, can we not forget the beauty of savory please?
Here I have gathered some of the most beautifully bizarre savory Halloween recipes to get that savory tooth tingling. From witches hair to spider soup, these recipes are sure to impress at your Halloween gathering. So put those sweet treats to one side and get ready to be inspired!
Cue – 11 Savory Halloween Recipes You HAVE To Try.
All recipe links in title & photo
---
1. Bloody Feetloaf | allroadsleadtothe.kitchen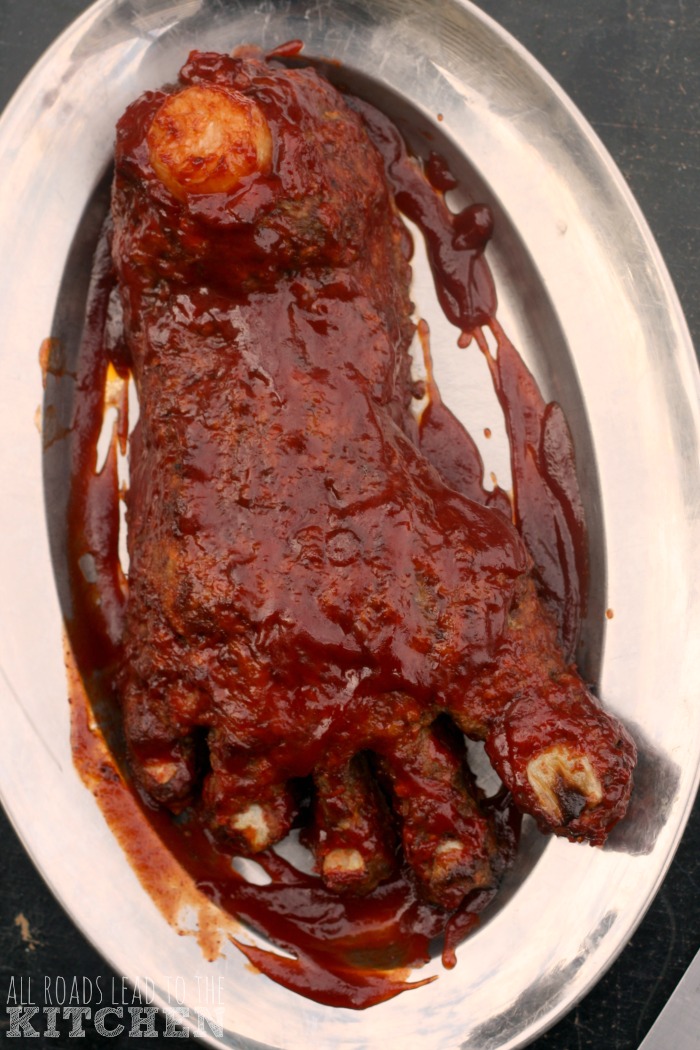 Feet for dinner anyone?
---
2. The Puking Pumpkin | Don't Go Bacon My Heart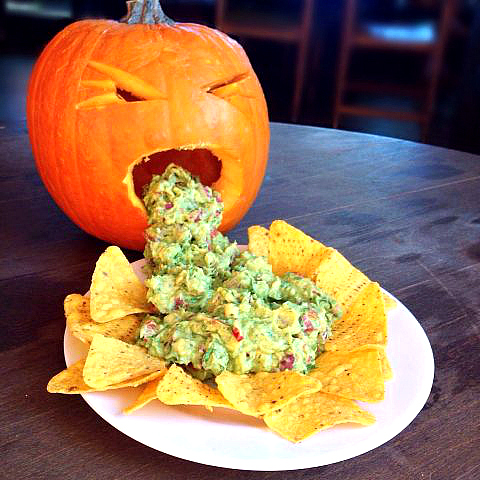 You'll never look at guac the same again!
---
3. Witches Hair Pasta | sprinklesandsprouts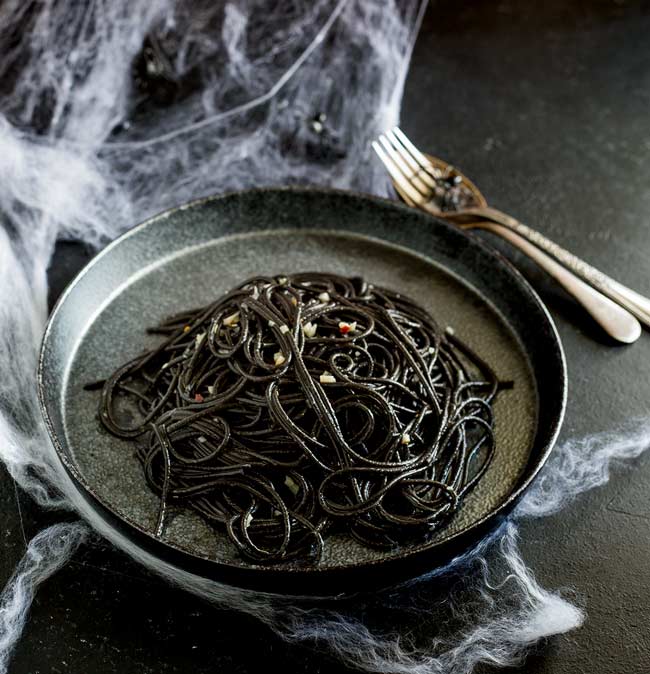 I'll take seconds already please!
---
4. Spider Deviled Eggs | livingsweetmoments
The only way you'll get me voluntarily within 1km of a spider.
---
5. Shrimp On The Brain | 4 Sons 'R' Us
This looks gloriously gross!
---
6. Toxic Mac and Cheese | cookingwithcurls
Mac and cheese, Halloween style!
---
7. Creepy Halloween Cheese Board | feastinthyme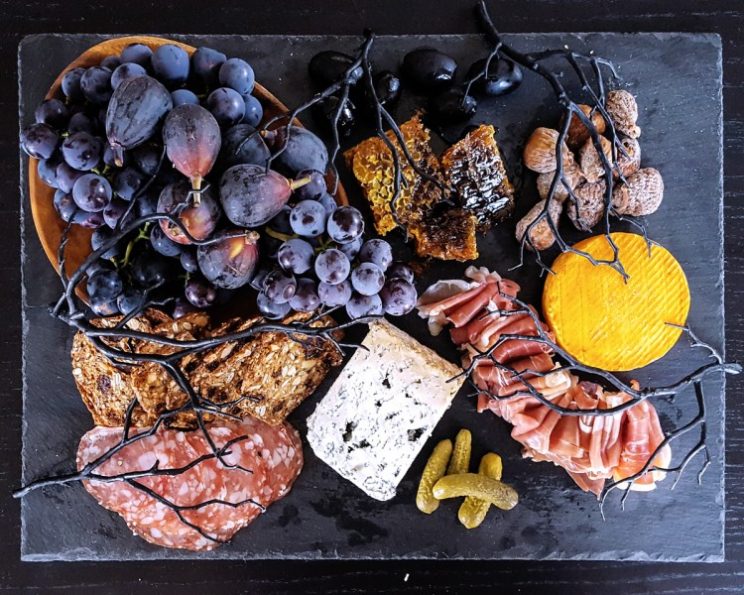 The party don't start 'til the cheese board walks in.
---
8. Spicy Pumpkin Black Bean Soup | veganinthefreezer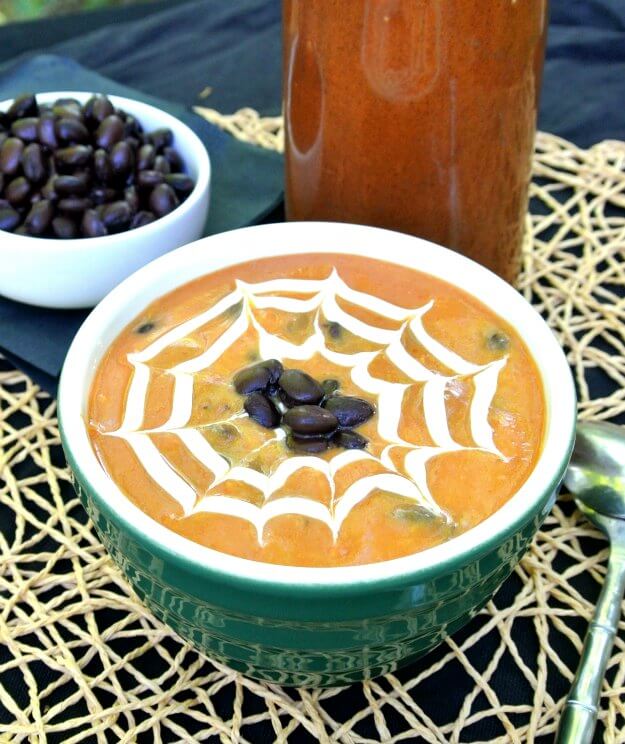 Kick off Halloween the right way with this spooky soup!
---
9. Witch's Broomstick Snacks | momfoodie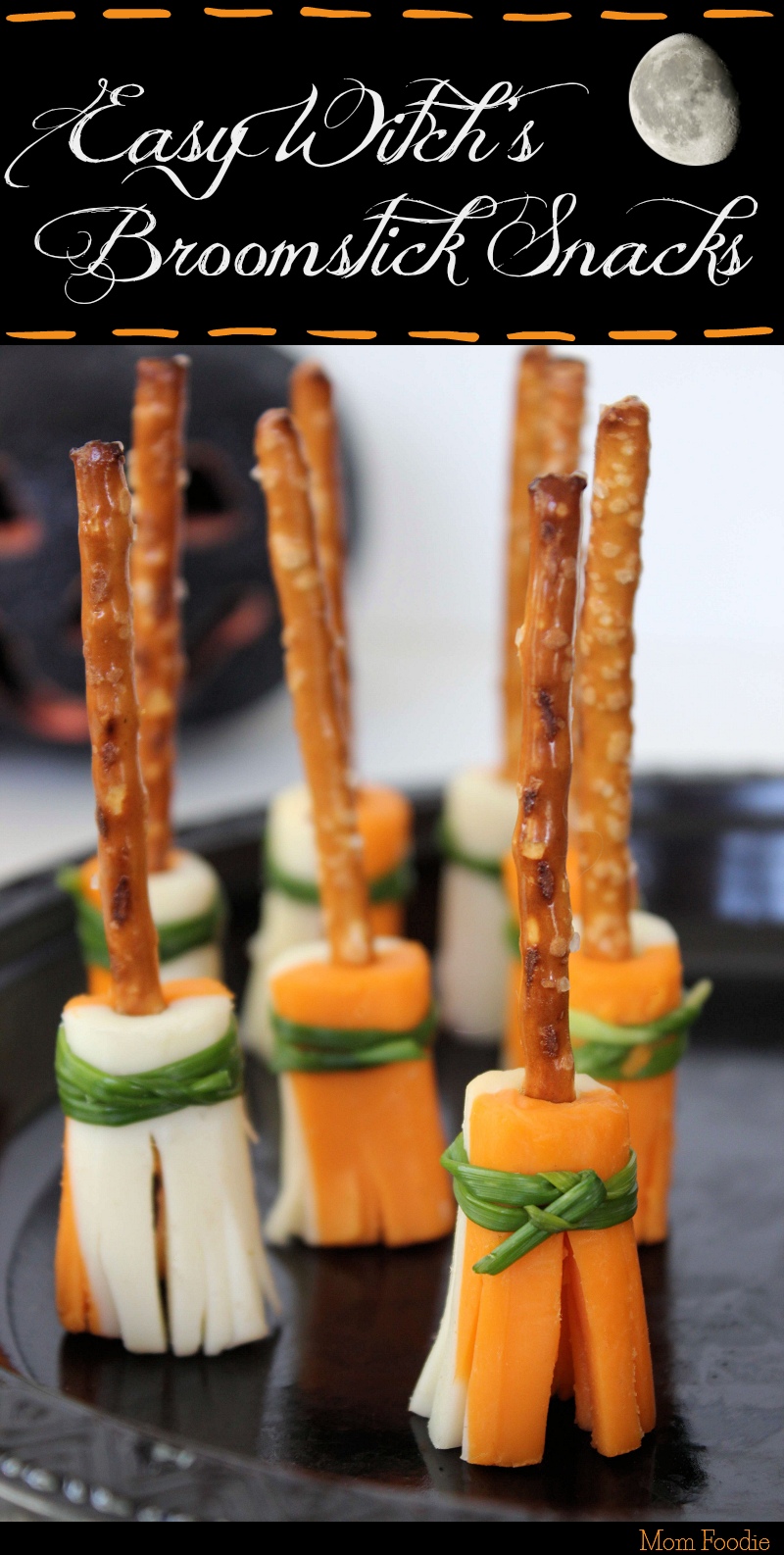 Such a crafty idea for a Halloween snack!
---
10. Easy Halloween Jalapeno Mummies | gritsandpinecones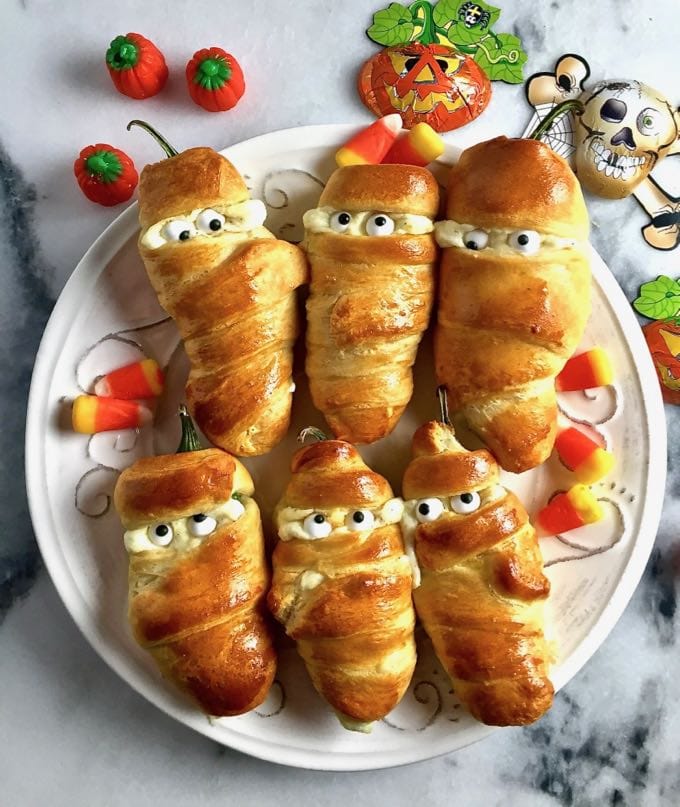 Cute or creepy?! Either way I'll take all 6 please!
---
11. Eerie Alien Eggs | forkingup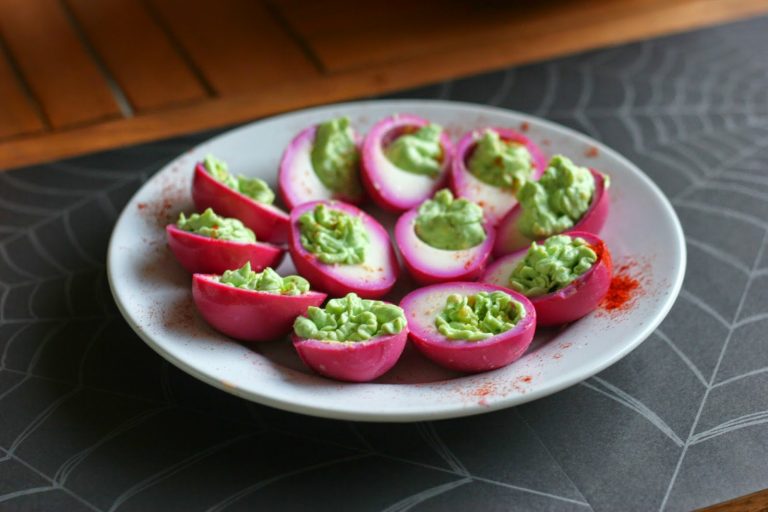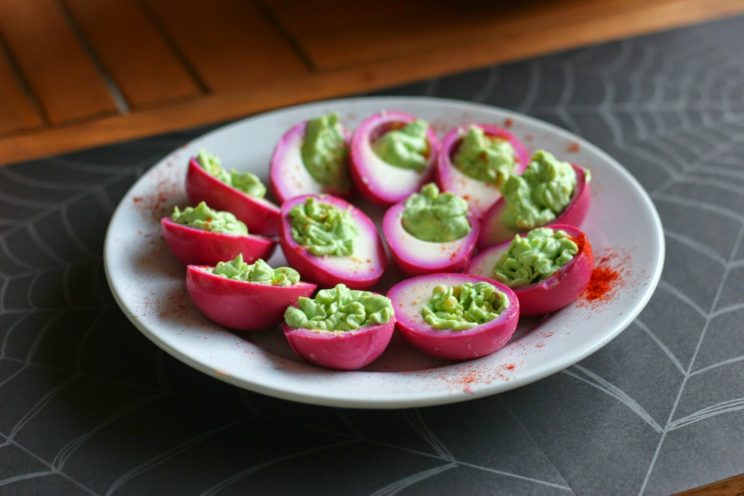 Pink and green should never be seen, apart from on this Halloween.
---

---
For more delicious savory ideas check out my guide to dinners in 20 minutes of less!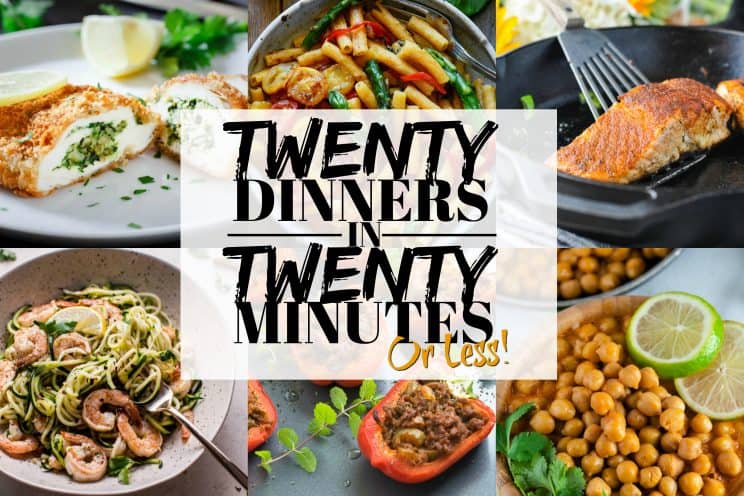 ---
Cheers guys, this has been '11 Savory Halloween Recipes You HAVE To Try'. Comment, share, do whatever you fancy but for crying out loud don't go bacon my heart. See you next time 🙂