'From Soups and Salmon, to Pasta, Stir Frys and Curries, these 20 minute dinner recipes are about to change your go-to quick dinner forever!'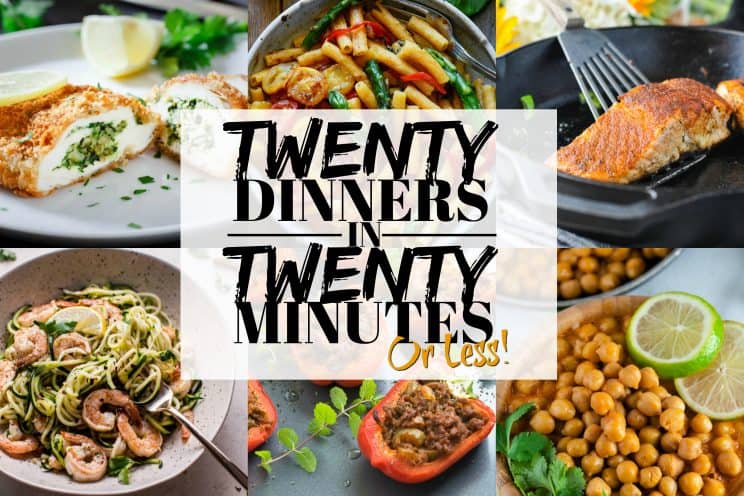 It's always good in life to have a go-to quick and easy dinner. You know, that one dish that never fails you when inspiration is running thin in the kitchen. Or when you're shattered and time is of the essence for that matter. Cause seriously, who's got the energy to knock up a 3 course meal when they're just in the door from work? Not me, no mam.
Quick dinner recipes never need to be bland, boring or repetitive and to prove just that, here I have gathered 20 deliciously quick recipes that'll keep you inspired for weeks.
Cue: 20 dinners in 20 minutes or less.
Full recipe links in title and photo.
---
1. Ground Beef & Cabbage Stir Fry | Savory Tooth
Bless your savory tooth with this colourful bowl of joy.
---
2. Garlic Shrimp Zoodles | Salt & Lavender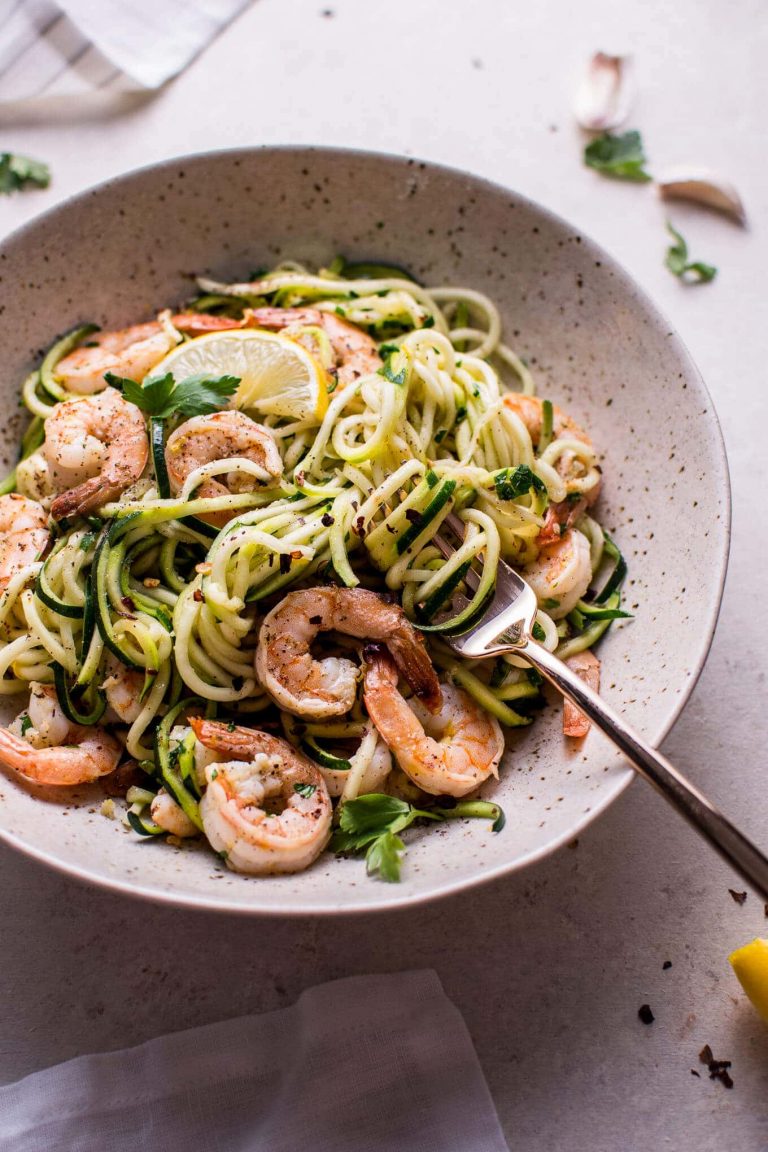 Cause noodles were so last year.
---
3. Fettuccine Carbonara (No Cream) | Don't Go Bacon My Heart
20 minutes to make, 20 more staring at the pretty yolk.
---
4. Easy Paleo Mexican Stuffed Peppers | Whitty Paleo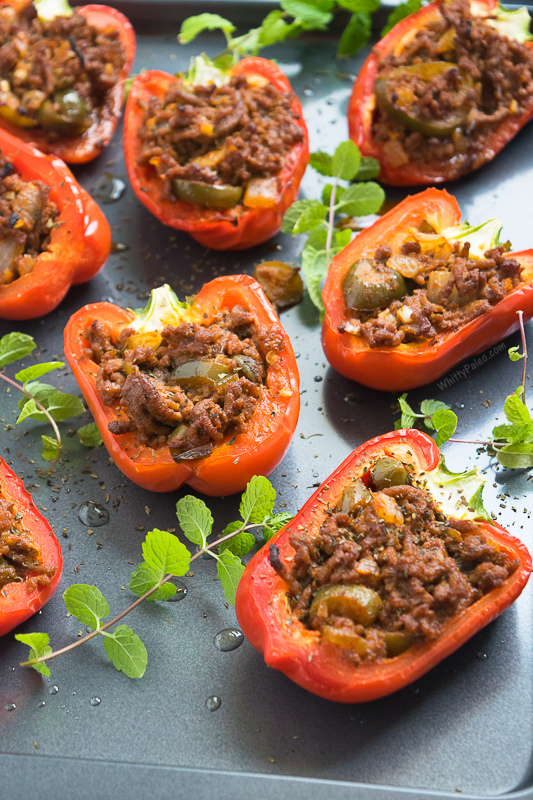 The perfect quick dinner recipe, Mexican style!
---
5. Gnocchi with Bacon Cream Sauce | Sweet Tea and Thyme
An easy dinner recipe with the words 'bacon cream sauce'? I'm sold.
---
6. Spiced Tomato Soup | Vegan Richa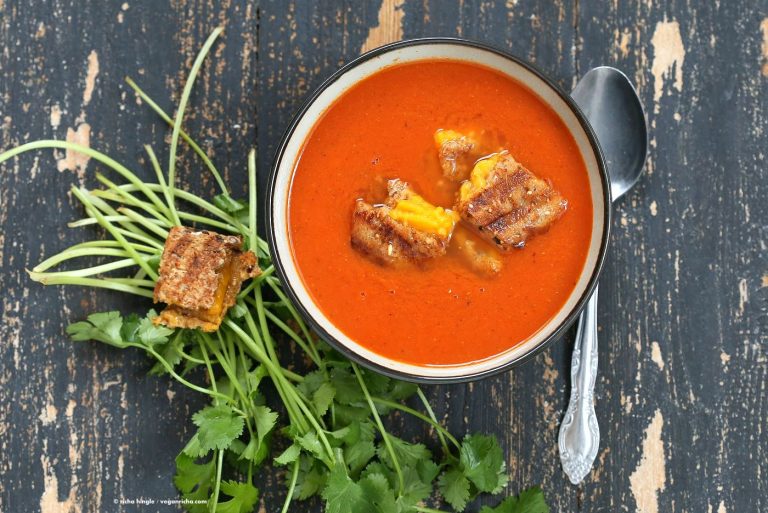 Never underestimate the power of soup for dinner.
---
7. 5 Ingredient Blackened Salmon | The Seasoned Mum
Salmon in 5 minutes? Gimme.
---
8. Creamy Roasted Red Pepper Fettuccine | Don't Go Bacon My Heart
Quick dinners don't come more delicious than this.
---
9. Sesame Chicken Noodle Bowls | Platings and Pairings
I'm literally crying rainbows just looking at this.
---
10. Easy Thai Chickpea Curry | Seasoned Sprinkles 
Weeknight curries are the best!
---
11. 5-Ingredient Sun Dried Tomato Alfredo | Girl Gone Gourmet
This silky bowl of goodness almost looks too good to eat.
---
12. Mexican Steak Tacos | Wanderspice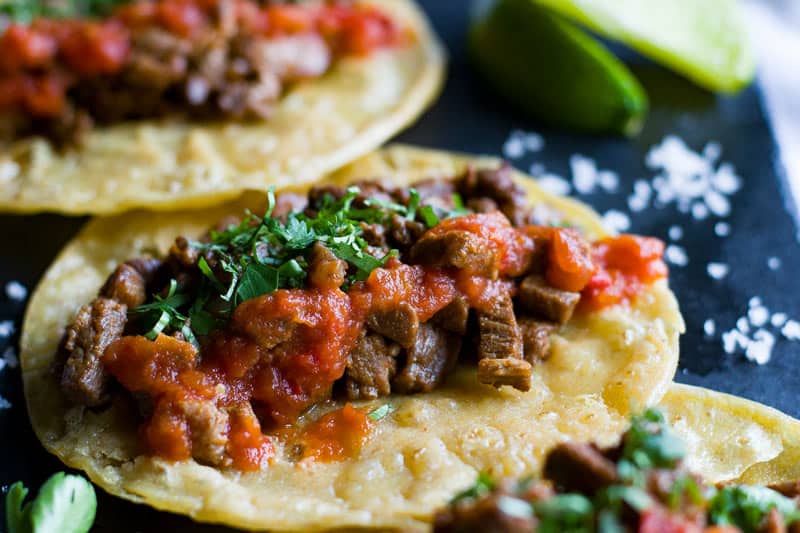 Bless your #tacotuesday with these beauties.
---
13. Pesto Pasta with Asparagus and Sun Dried Tomato | Don't Go Bacon My Heart
Pesto paves the way for 20 minute dinner recipes.
---
14. Basil Spinach Stuffed Chicken Breast | Delightful Plate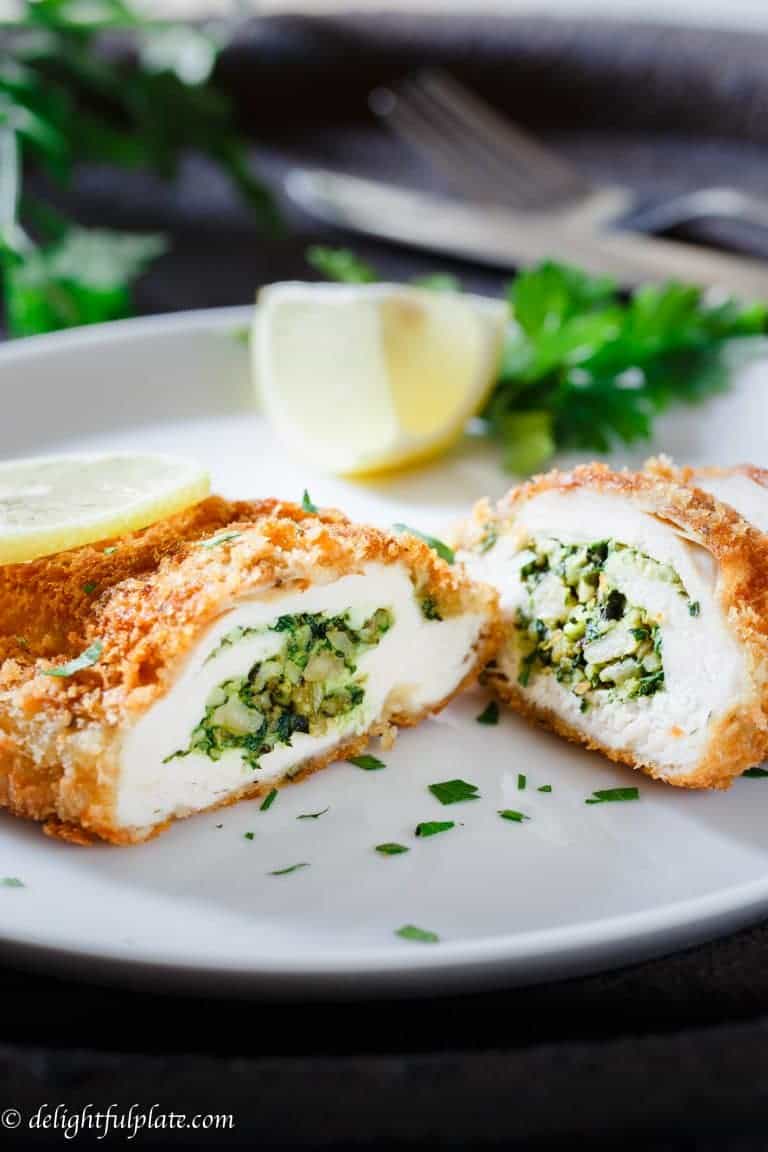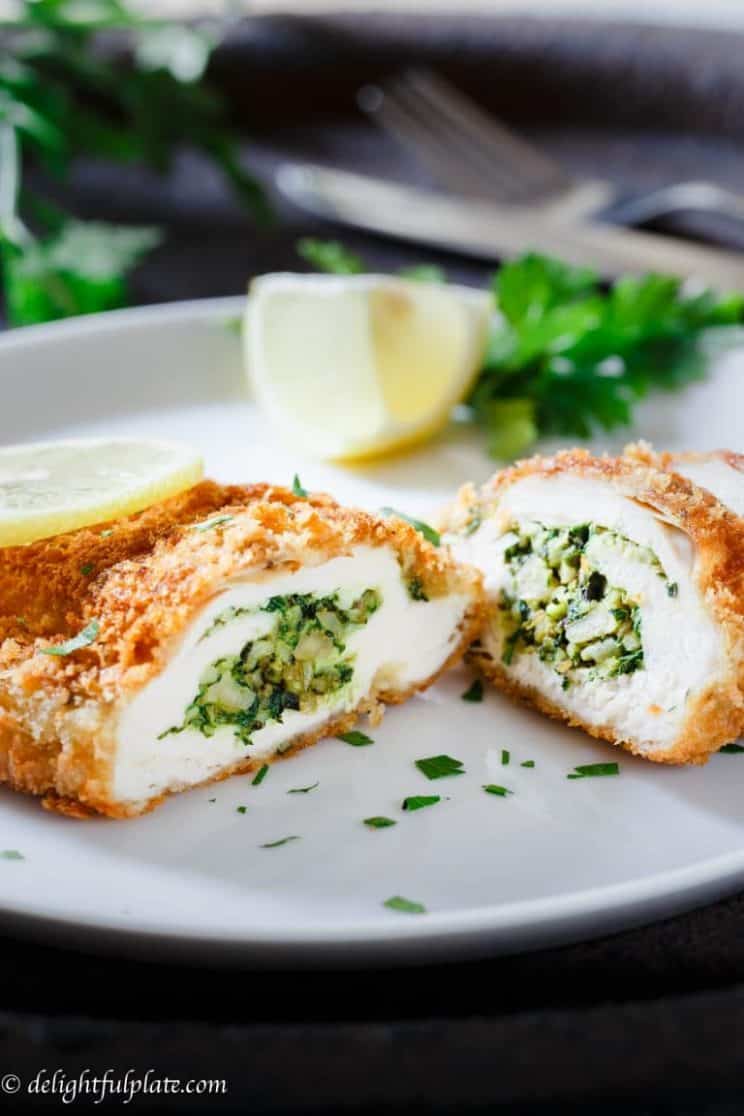 Winner winner chicken dinner!
---
15. Rustic Creamy Mushroom Pasta | Happy Kitchen.Rocks
Such a gorgeous and easy 20 minute meal.
---
16. Easy Healthy Taco Salad with Ground Beef | Wholesome Yum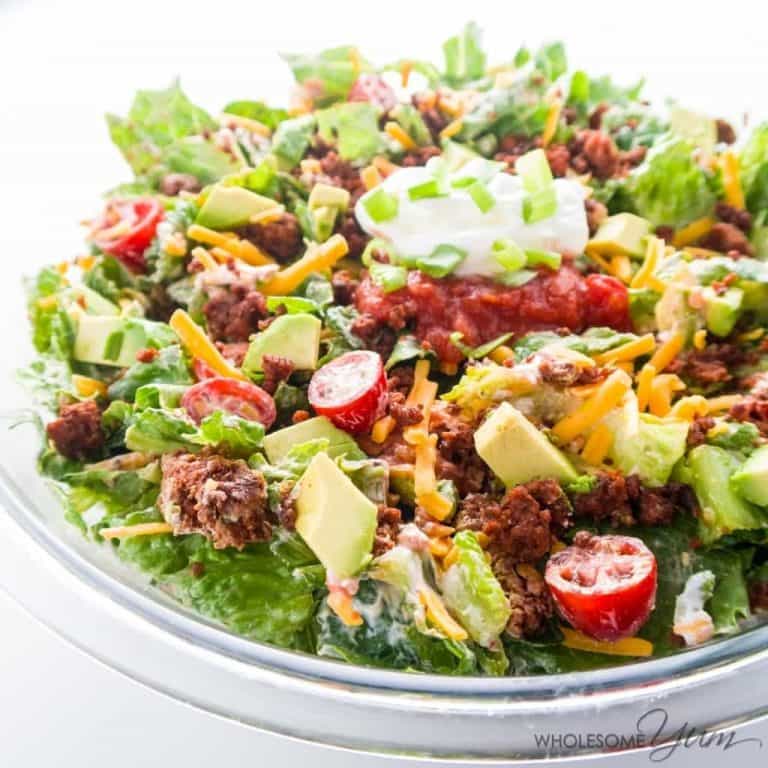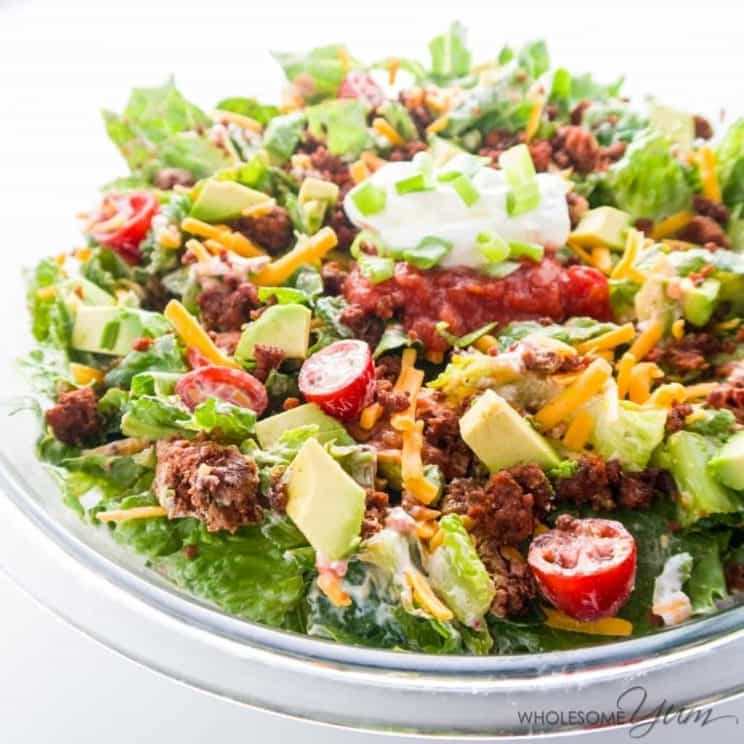 This salad is THE perfect healthy quick dinner.
---
17. Easy Pad Thai | Caroline's Cooking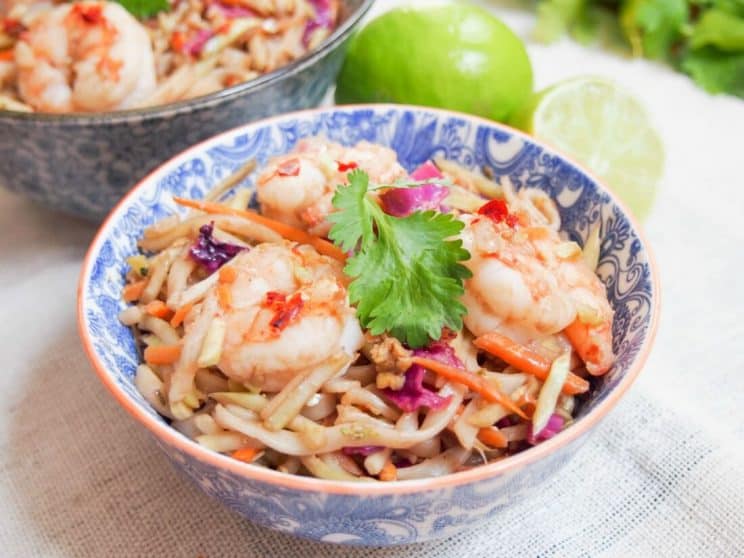 Thought Pad Thai was time consuming to make? Think again.
---
18. Pasta with Asparagus, Bell Pepper and Tomatoes | Healthier Steps
Such a mouthwatering combo of ingredients!
---
19. Bison Meatballs with Homemade Tzatziki | TheFitBlog
Bison and homemade Tzatziki for dinner sounds so delish!
---
20. Shrimp Bacon Fettuccine Alfredo | Supergolden Bakes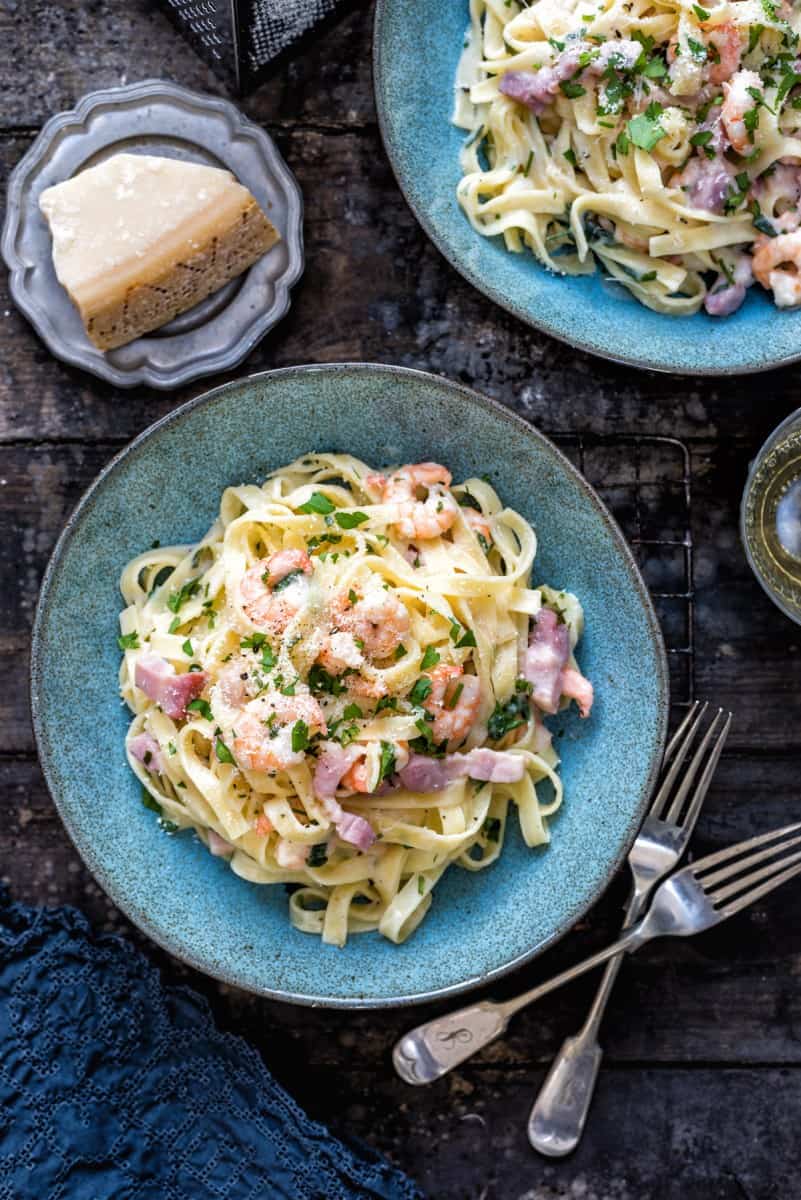 Shrimp and bacon is a marriage made in heaven.
---

---
Looking for more convenient dinner ideas? Check out my selection of Quick Dinners! Even better, check out these Ridiculously Easy Foil-Packet Recipes.
---
Cheers guys, this has been ' 20 Minute Dinner Recipes '. Comment, share, do whatever you fancy but for crying out loud don't go bacon my heart. See you next time 🙂