These Deviled Egg Chicks are the perfect savoury easter treat! So much fun for the kids to get involved with and most importantly, they're outrageously delicious!!
You know, Easter is always bitter sweet for me (excuse the pun). For someone without a sweet tooth I sometimes struggle to get edibley excited. 'Cause let's face it, it's all about the chocolate on Easter. That was until I stumbled across these deviled egg chicks. Like, how. freaking. cute are they!? Extremely is the only answer I'll accept.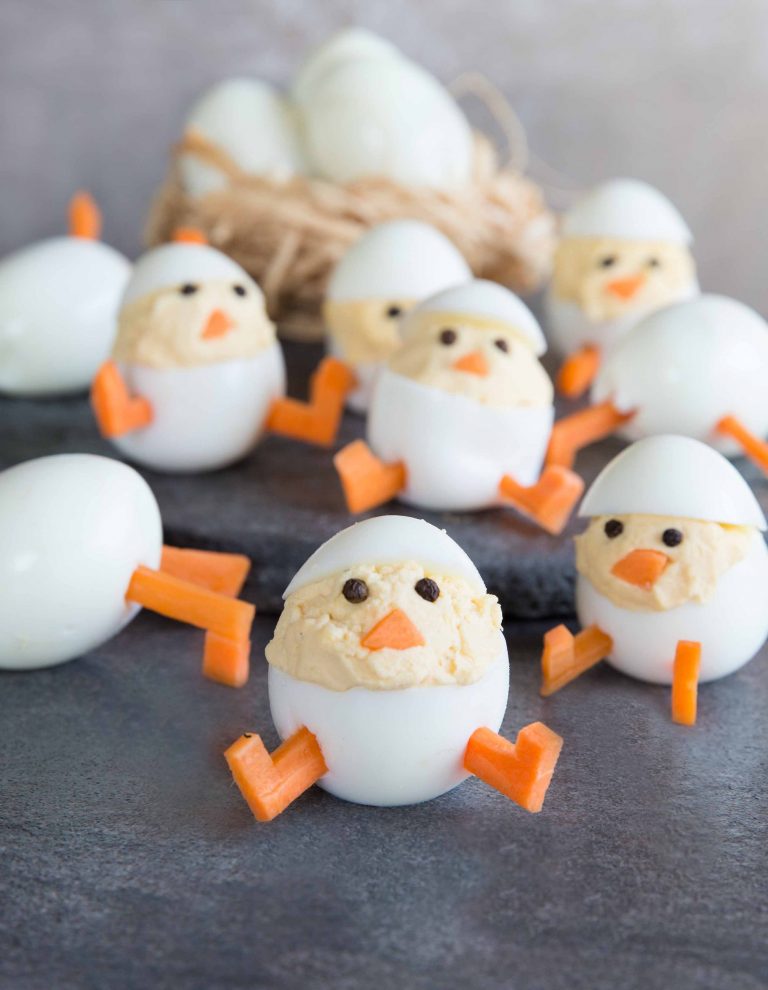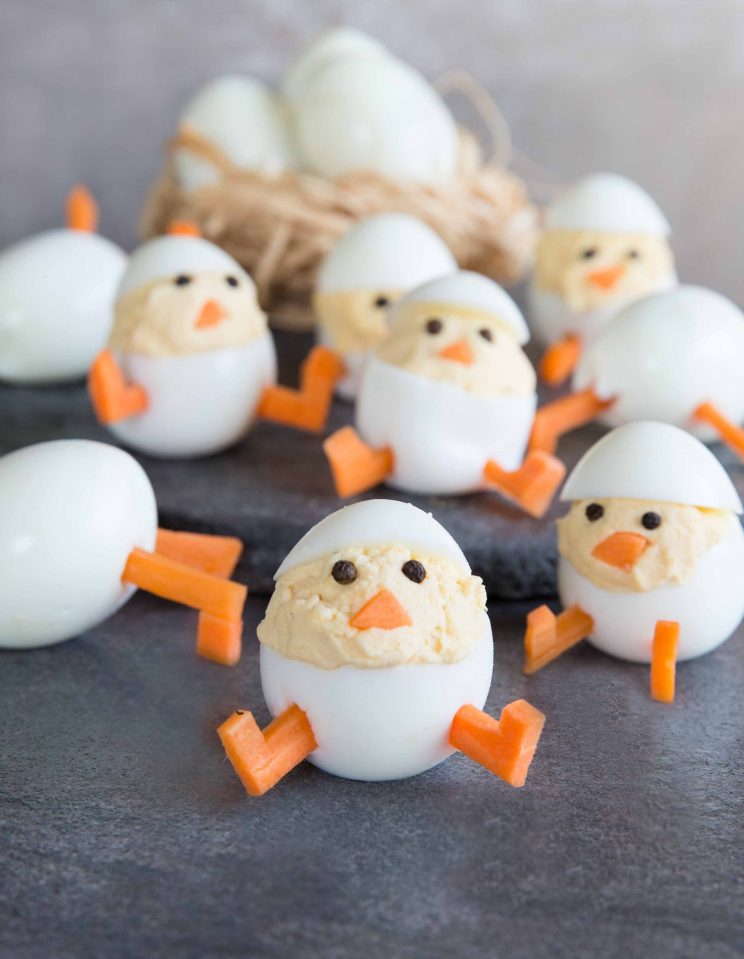 Easter Deviled Eggs
And it's funny because I'm actually the least 'crafty' kind of person you'll every meet. Sure, I can take a decent photo of some styled food, but ask me to make something crafty and I'll crumble.
So essentially what I'm telling you is these couldn't be easier to make if they tried.
It's all about taking the classic deviled egg, adding a few limbs and hoping that your guests walk in and notice that they're supposed to be chicks.
First things first, let's grab a hard boiled egg and some carrot.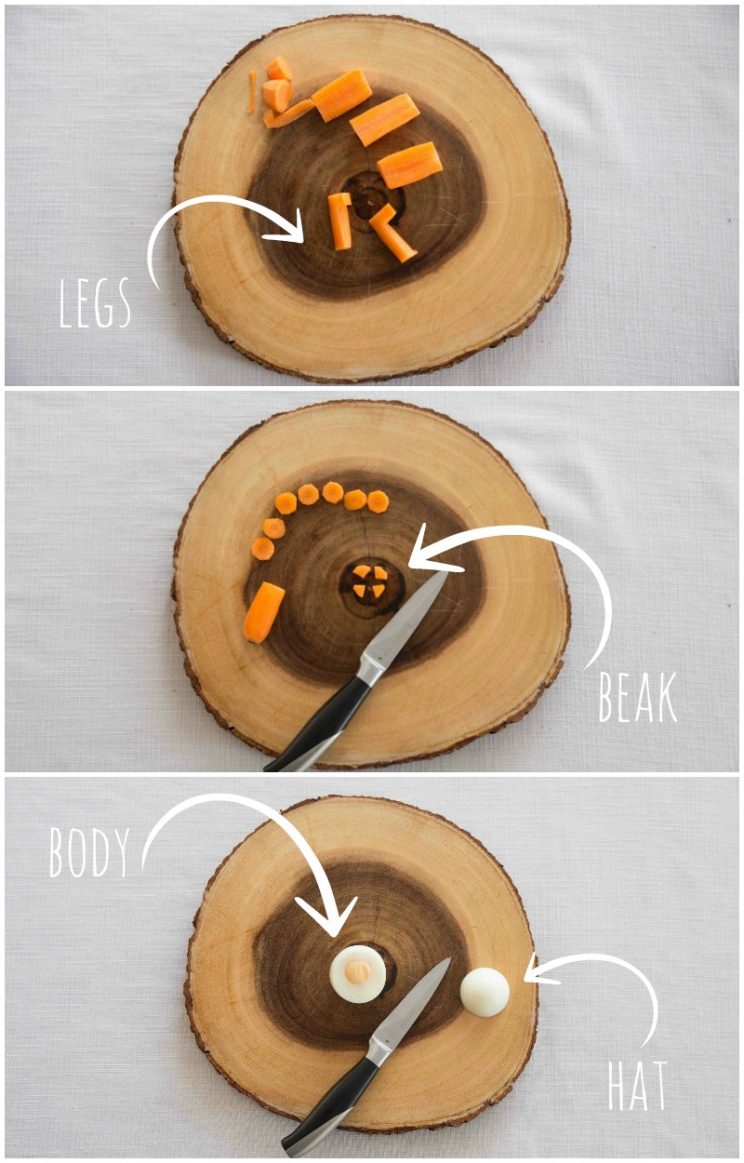 The legs and beak can actually be adapted as you fancy, I find that two L shapes make easy legs and a small triangle works perfectly for the beak. But feel free to go wild with some more imaginative limbs if you fancy!
With the body, you want to slice around 1/3 off the top of your egg. That will be the 'hat', so put it to one side. Grab the body and follow me to the next steps!
(P.s I hate to be presumptuous and assume you know how to boil an egg, so I've added a little guidance in the recipe notes!)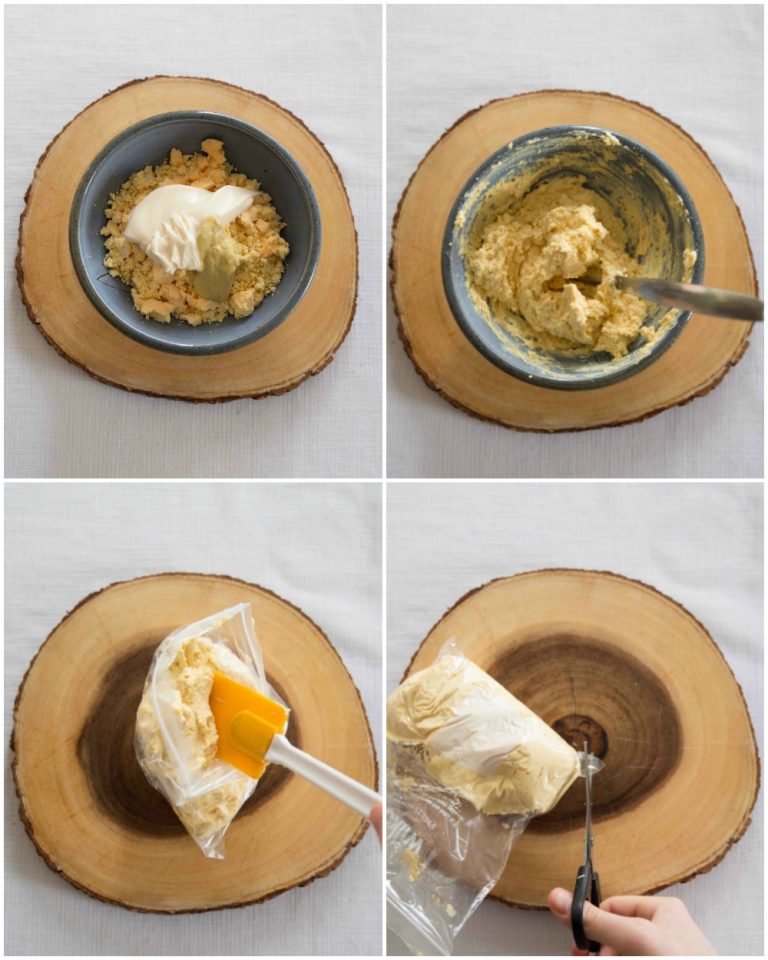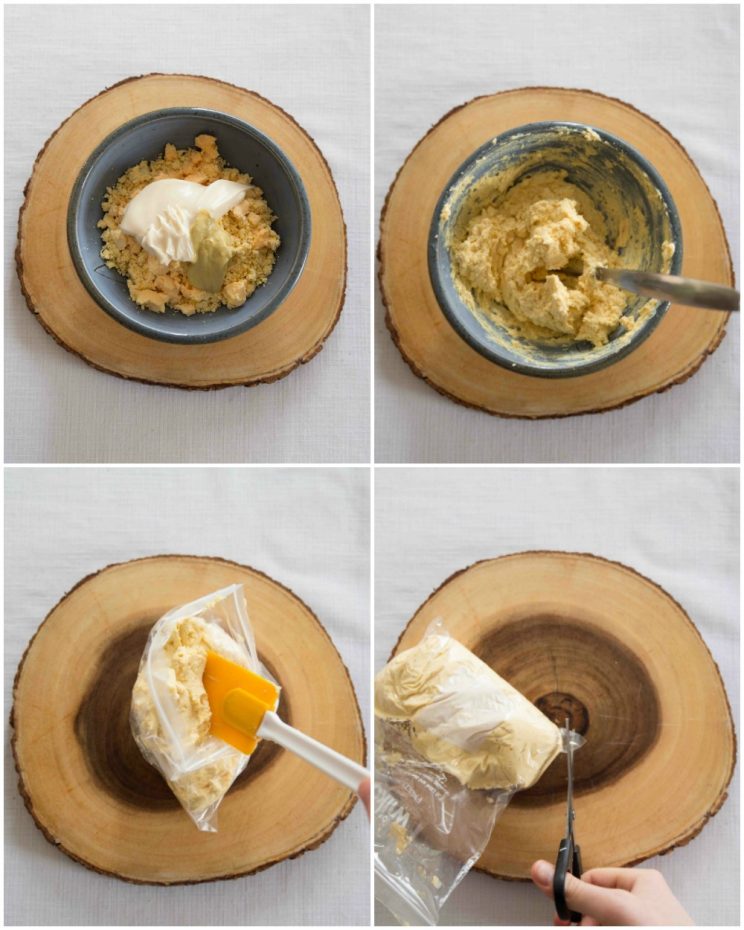 How to make a deviled egg filling for deviled egg chicks
A deviled egg is essentially a tarted up boiled egg. It's as simple as mixing together the yolk with mayo, mustard and a little acidity, commonly pickle juice, lemon juice or white vinegar.
Deviled eggs also commonly use spice, such as chilli powder. In this case I've left that out because I didn't want to discolour the chicks. However feel free to chuck in a few drops of tabasco if you're after a little heat!
Anywho, once you've made the filling, chuck it into a piping bag, or if you're someone like me who never bakes then find a heavy duty sandwich bag and snip off a corner. Squeeze it back into the body and pop the hat back on. Grab a couple peppercorns and the beak & legs you made from the carrot and finish your chick!
Cute right?
So if you feel like switching things up this Easter, go for the savory egg instead of the sweet! These deviled egg chicks are the perfect addition to your Easter feast!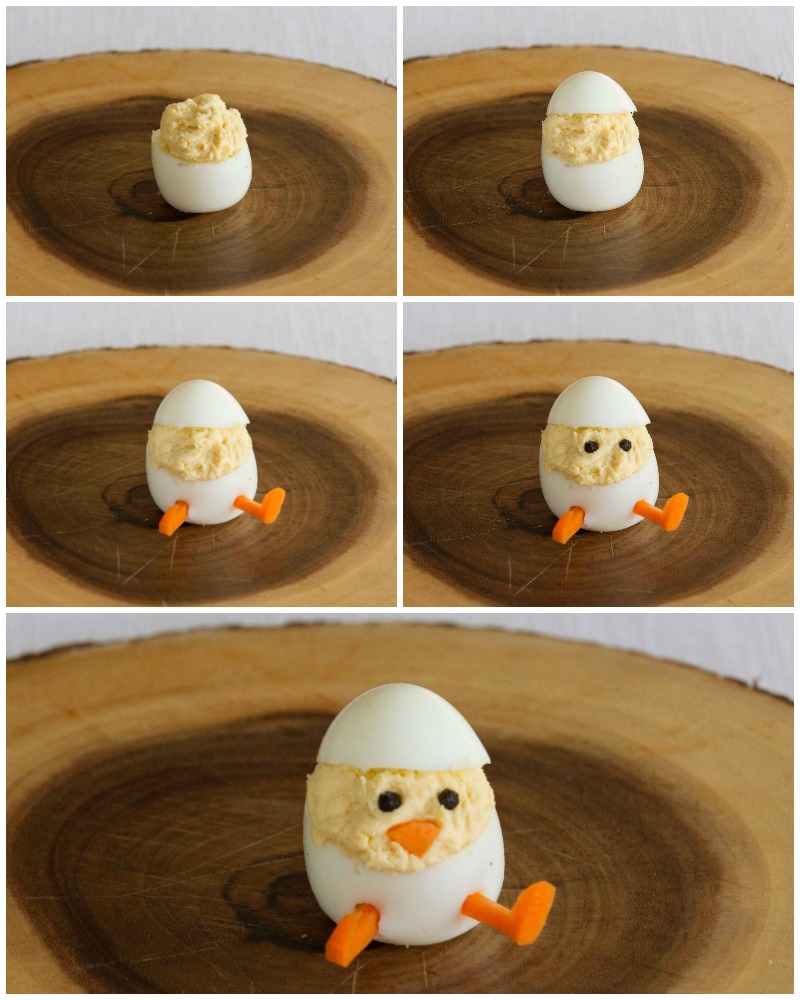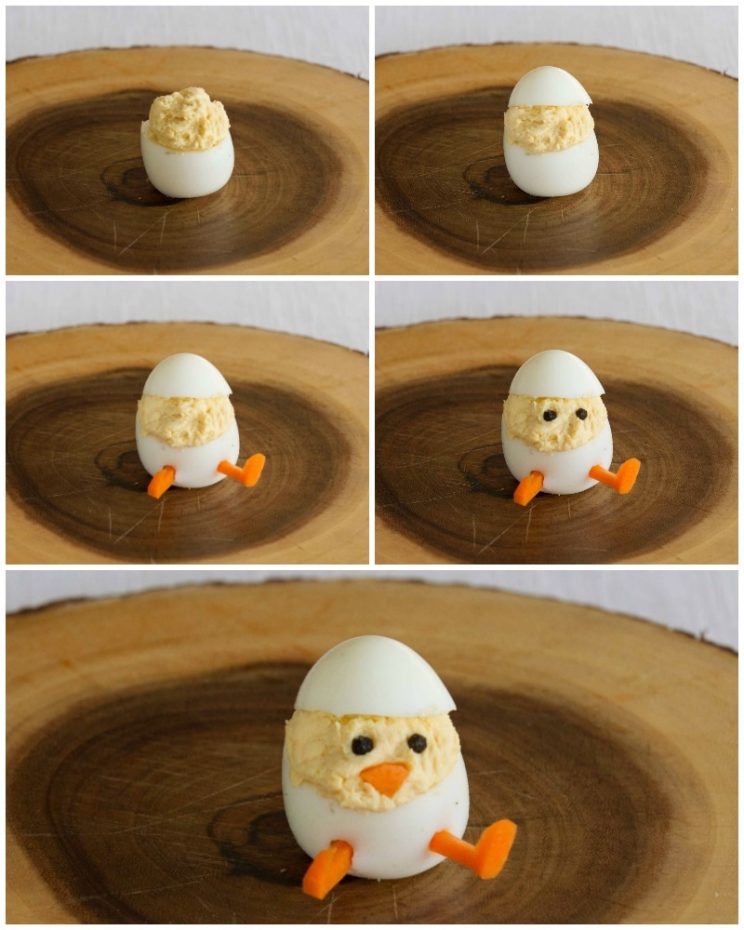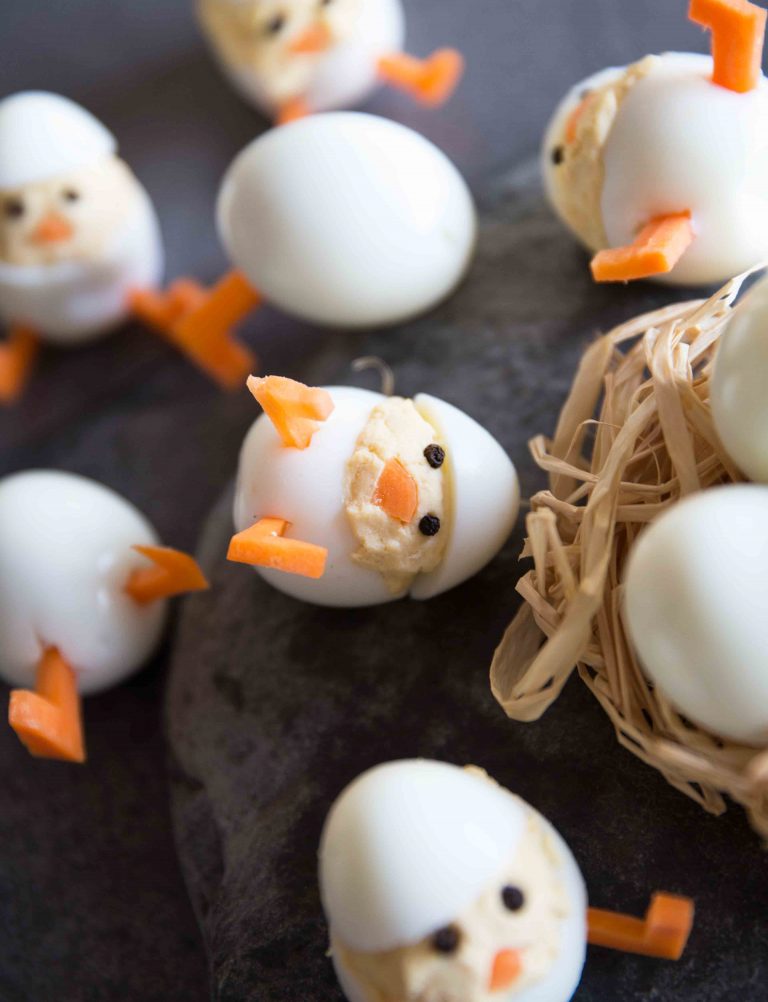 How to make Deviled Egg Chicks

(Full Recipe & Video)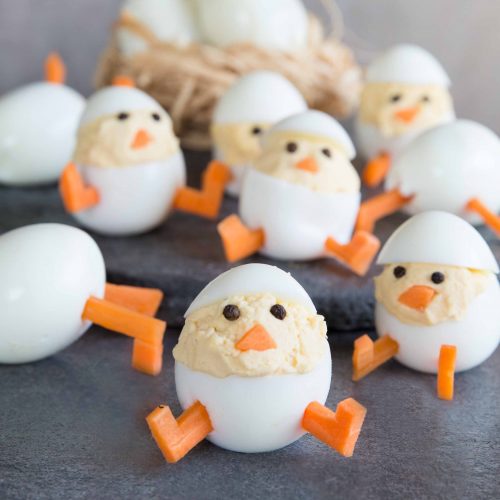 Deviled Egg Chicks
These Deviled Egg Chicks are the perfect savoury easter treat. So much fun for the kids to get involved with and most importantly, they're outrageously delicious!
Print
Pin
Rate
Servings (click & slide):
10
Calories per serving:
103
kcal
Ingredients (check list):
10

Hard boiled Eggs

2

tbsp

Mayo, full fat

2

tsp

Dijon Mustard

1

tsp

Pickle Juice

Salt & Pepper, to taste

20

Peppercorns

2

large

Carrot, peeled
'Non-Food'
Tweezers

Piping Bag/Heavy Duty Sandwich Bag
Instructions:
Make a few small slices at the tip of your carrots. From these, slice 10 little triangles. These will be the beaks.

Using the rest of your carrot, create 20 small L shapes. I find it easiest to slice thin rectangles and make the L shapes from there. These will be the legs.

Slice around 1/3 off the top of your egg and put to one side. This is the chick's 'hat'.

Carefully scoop/squeeze out the yolk of each 'body' into a bowl. Combine with mustard, mayo, pickle juice, salt & pepper until a smooth consistency.

Scoop into a piping bag or sealable sandwich bag (cut off a small slice on one of the corners) and pipe into the chick's body.

Construct your chick by putting on it's hat, inserting the legs and pop in the eyes and nose, which is sometimes easiest to do with a pair of tweezers.

If your chicks are struggling to stand up, slice a tiny bit off the bottom to keep it sturdy.
Quick 1 min demo!
Notes:
a) Hard Boiled Eggs - My favourite technique to hard boil eggs is a method by simplyrecipes. Pop your eggs in a pot of cold water, enough to cover the eggs. Bring to a full rolling boil, then turn off the heat with the lid on the pot. Allow to sit for 12-14 minutes (depending on egg size). Transfer straight to cold/ice water to stop the cooking process, then peel.
b) Pickle Juice Sub - The pickle juice is included for flavour, but mostly to the egg with a touch of acidity. In such case, feel free to sub with lemon juice or white vinegar.
c) Peppercorn Sub - Instead of using peppercorns for the eyes, you can use olives. Just grab a straw and poke out two eye shapes.
d) Spice - For a little kick feel free to chuck in a few drops of tabasco sauce! You can use the traditionally used chilli powder, but it will of course turn your chicks a little pink.
e) Calories - Based per chick, using full fat mayo.
Your Private Notes:
Nutrition:
Nutrition Facts
Deviled Egg Chicks
Amount Per Serving (1 chick)
Calories 103
Calories from Fat 67
% Daily Value*
Fat 7.44g11%
Polyunsaturated Fat 1.966g
Monounsaturated Fat 2.528g
Cholesterol 188mg63%
Sodium 105mg4%
Potassium 111mg3%
Carbohydrates 2.19g1%
Protein 6.49g13%
Vitamin A 5750IU115%
Vitamin C 0.8mg1%
Calcium 30mg3%
Iron 0.7mg4%
* Percent Daily Values are based on a 2000 calorie diet.
Nutrition is based on the absence of salt unless stated as a measurement in the ingredients. Cost is worked out based on ingredients bought from UK supermarkets, then divided by the number of servings. In both instances these values are just for guidance. Please check out my FAQ Page for more info.
---
For more egg deliciousness this Easter, check out my Smashed Avocado on Toast!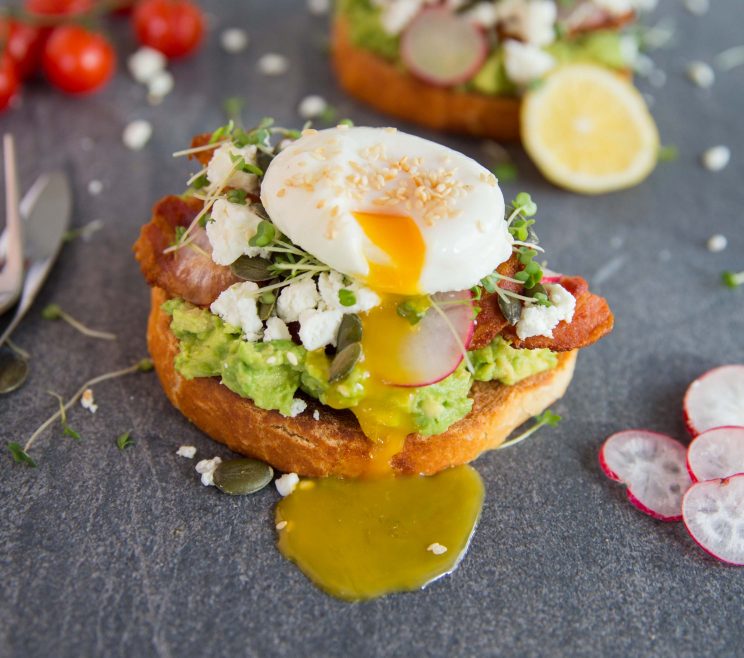 If you loved these Deviled Egg Chicks then be sure to pin them for later! Made them already? Let me know how you got on in the comments below!