If you're looking for new ways to make roasted potatoes, look no further. These 10 roasted potato recipes will change your life for the better!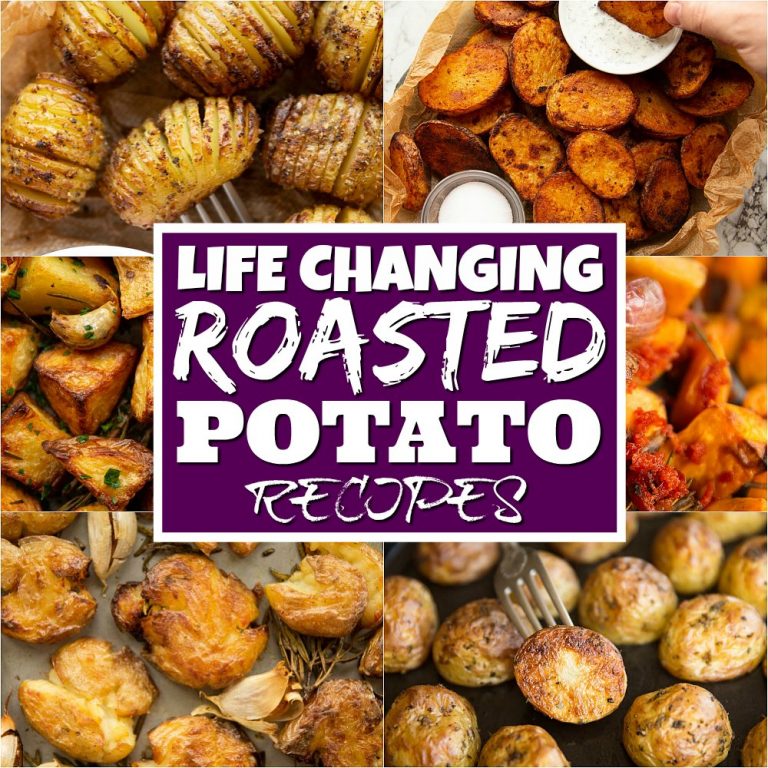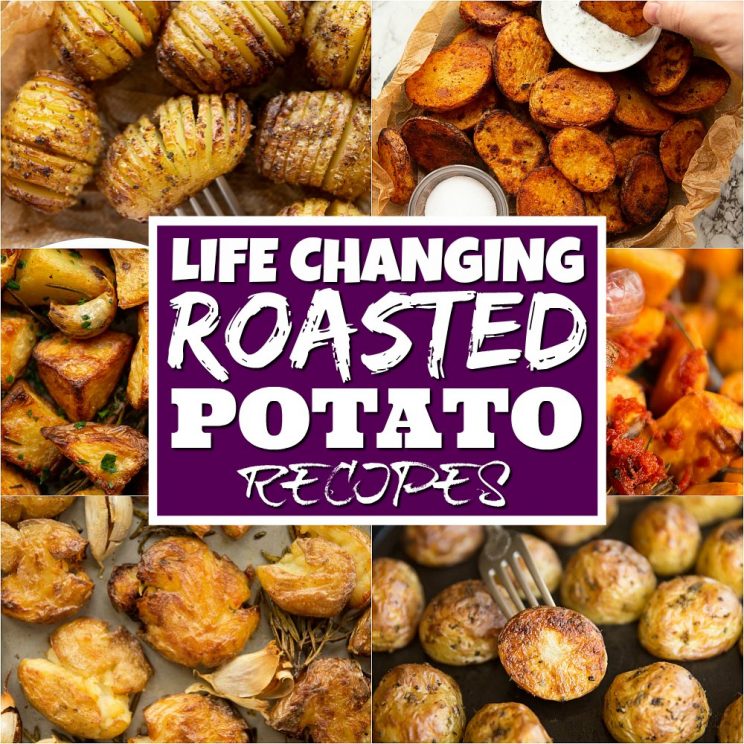 I mean yes, slightly dramatic intro, but do you expect anything less on this blog? 😂 Besides, if there's any food out there that is life changing, the mighty roast potato comes pretty darn close.
There's more ways to roast a potato than you might think. Here I'll show you my 9 favourite ways – all crispy, all delicious and all bursting with flavour! Grab your eating pants and follow me…
---
1. Crispy Lemon Potatoes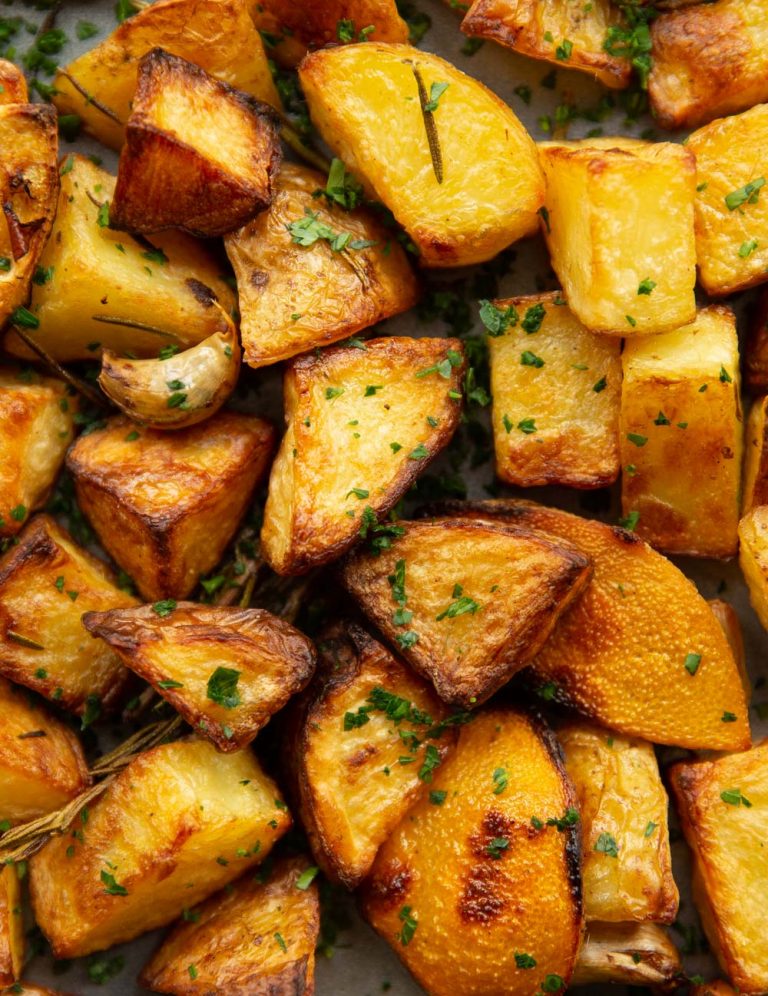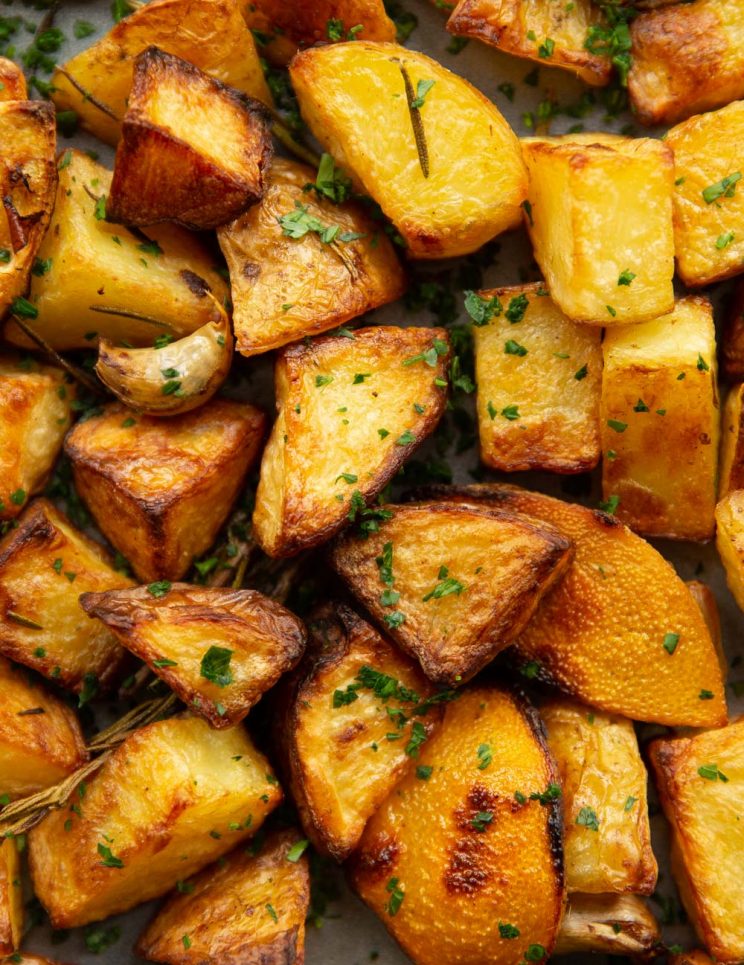 Lemon infused potatoes that are actually crispy! Yes, you really can have your cake (lemon?) and eat it!
---
2. Mini Hasselback Potatoes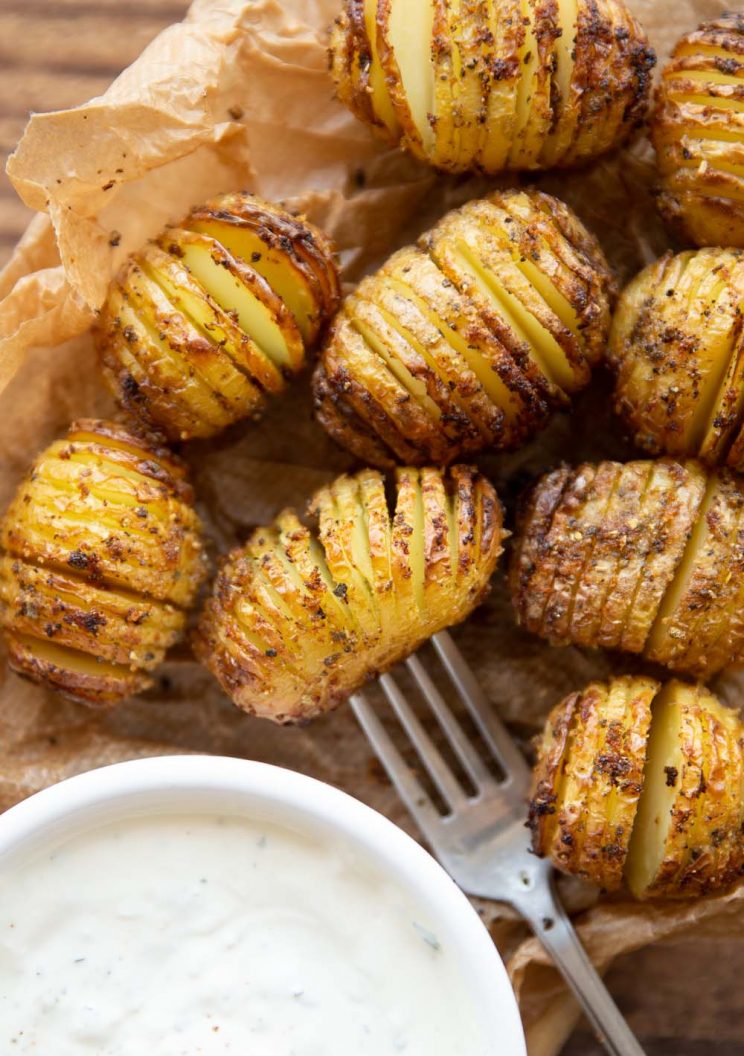 A fun way to serve roasties that aren't just a pretty face. These babies are loaded with flavour!
---
3. Spicy Potatoes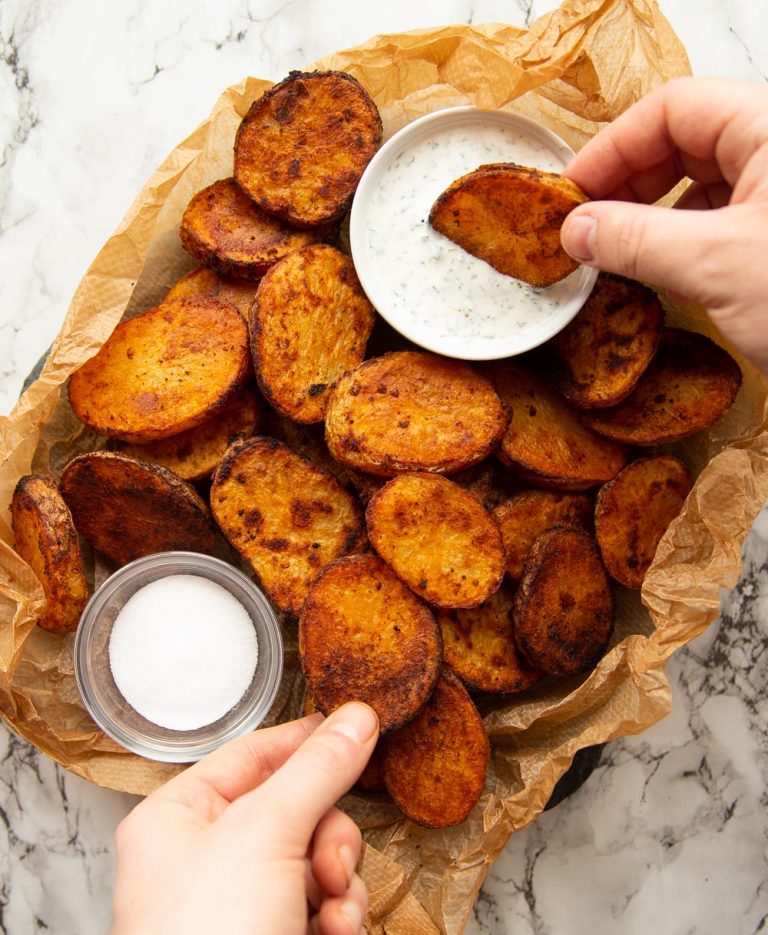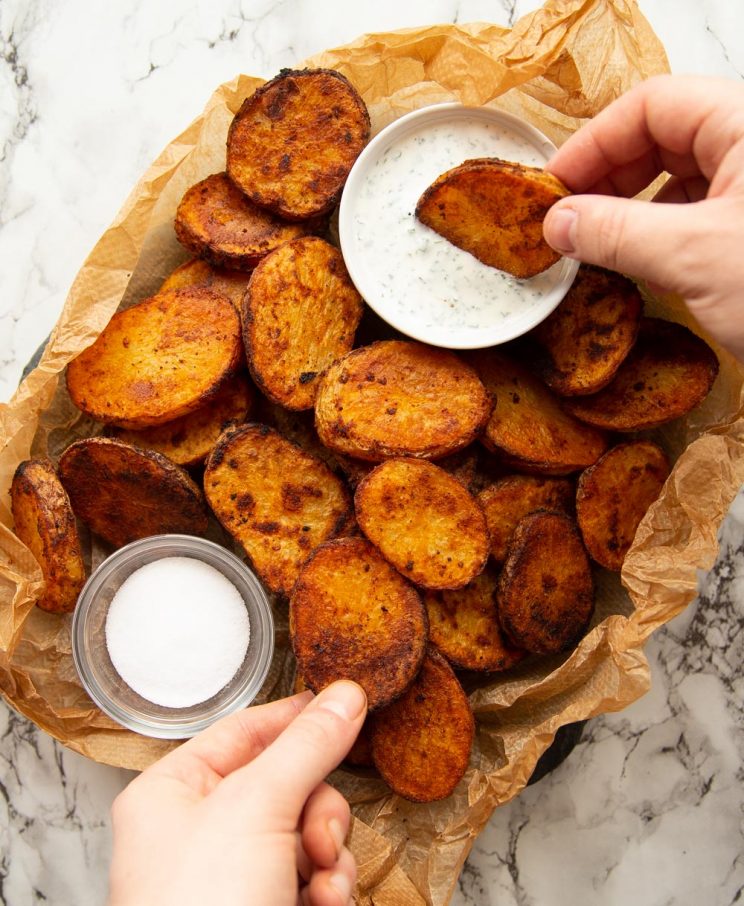 For the spice lovers among us. Perfect as a side dish or even as an appetizer with a dip!
---
4. Garlic Rosemary Roasted Sweet Potatoes with Chorizo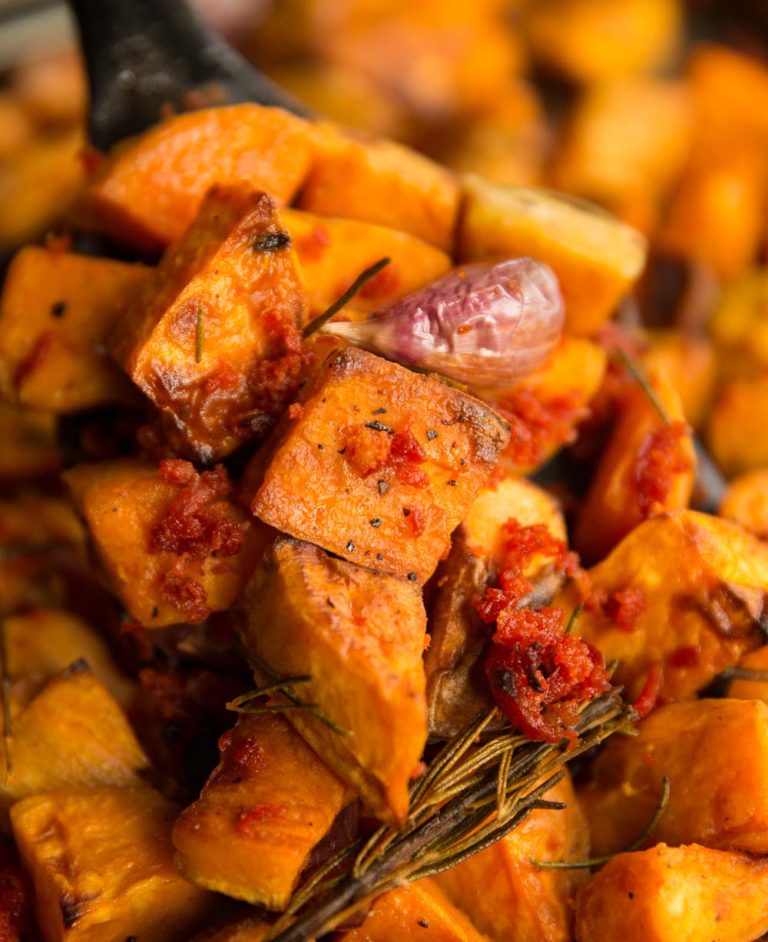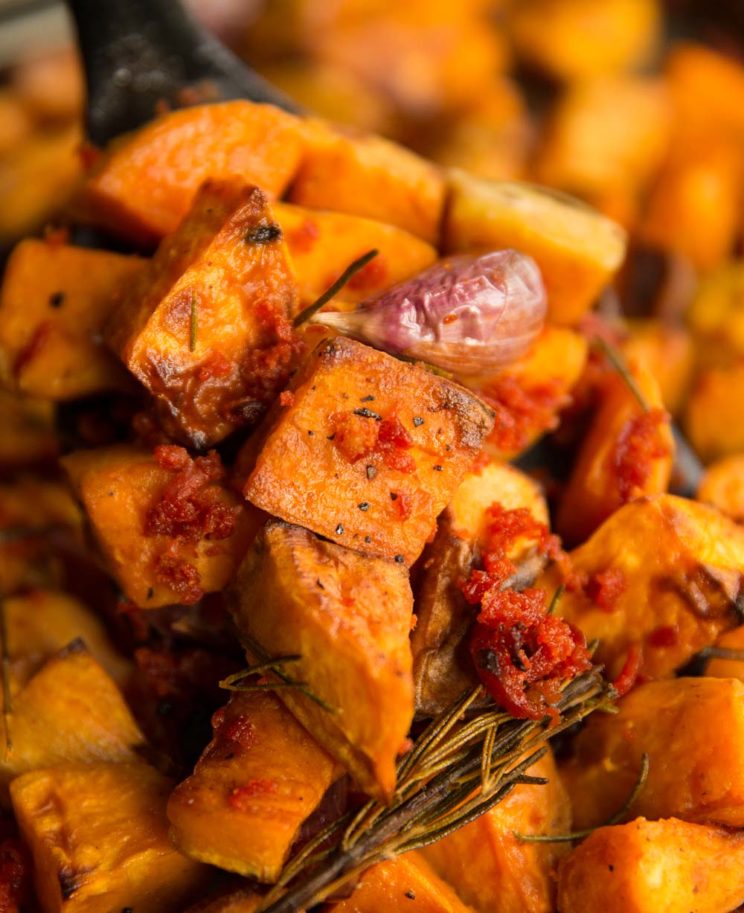 Let's not forget the beauty of a sweet potato. These roasted sweet potatoes are the perfect balance of sweet, salt and spice!
---
5. Roasted Baby Potatoes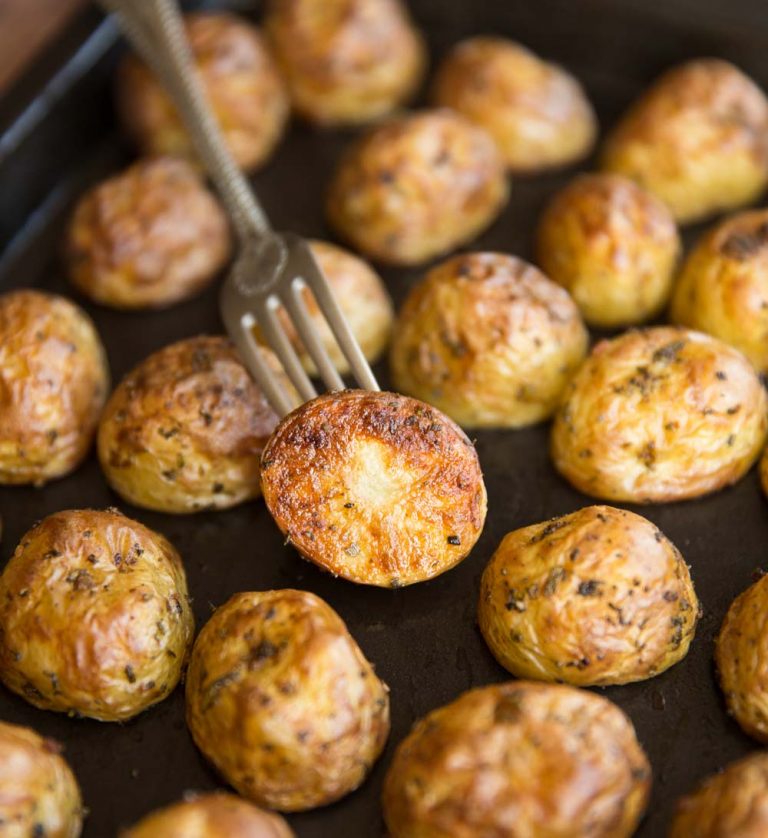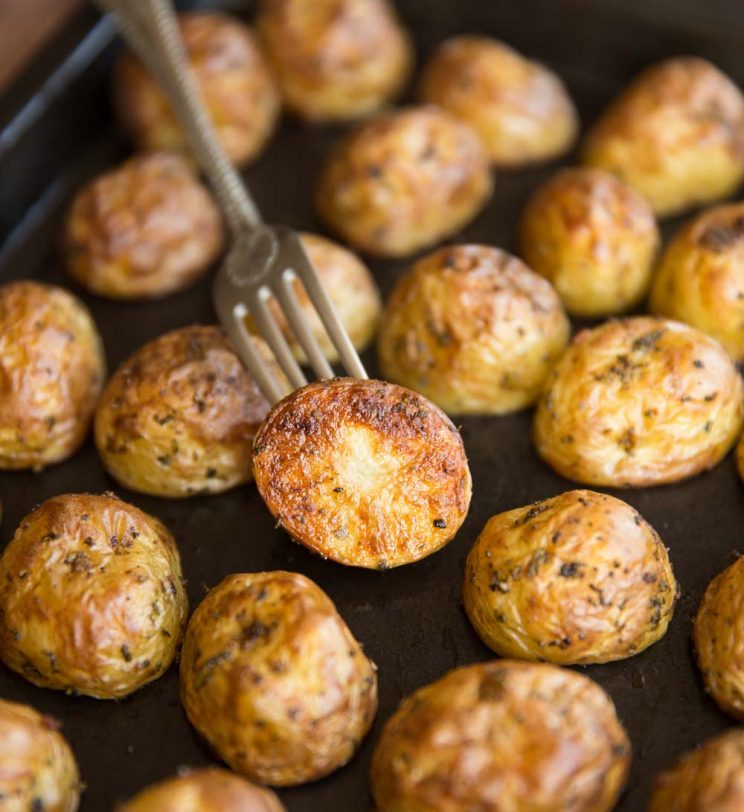 These roasted baby potatoes are super crispy and loaded with herby flavour!
---
6. Extra Crispy Smashed Potatoes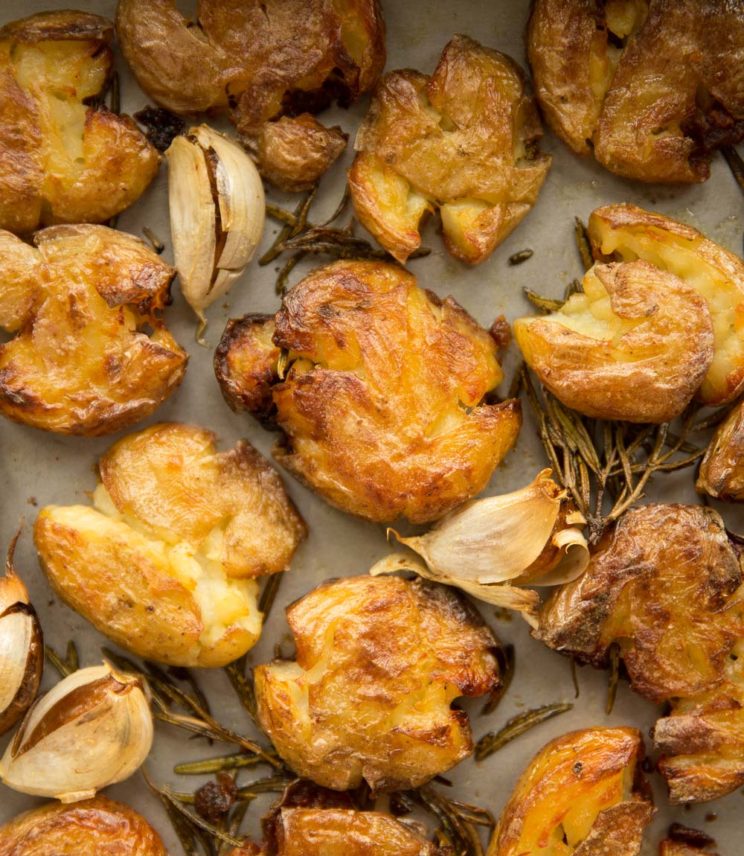 Prefer your baby potato squashed? These smashed potatoes are the crispiest potatoes you'll ever make. Or try my Parmesan Smashed Potatoes!
---
7. Goose Fat Roast Potatoes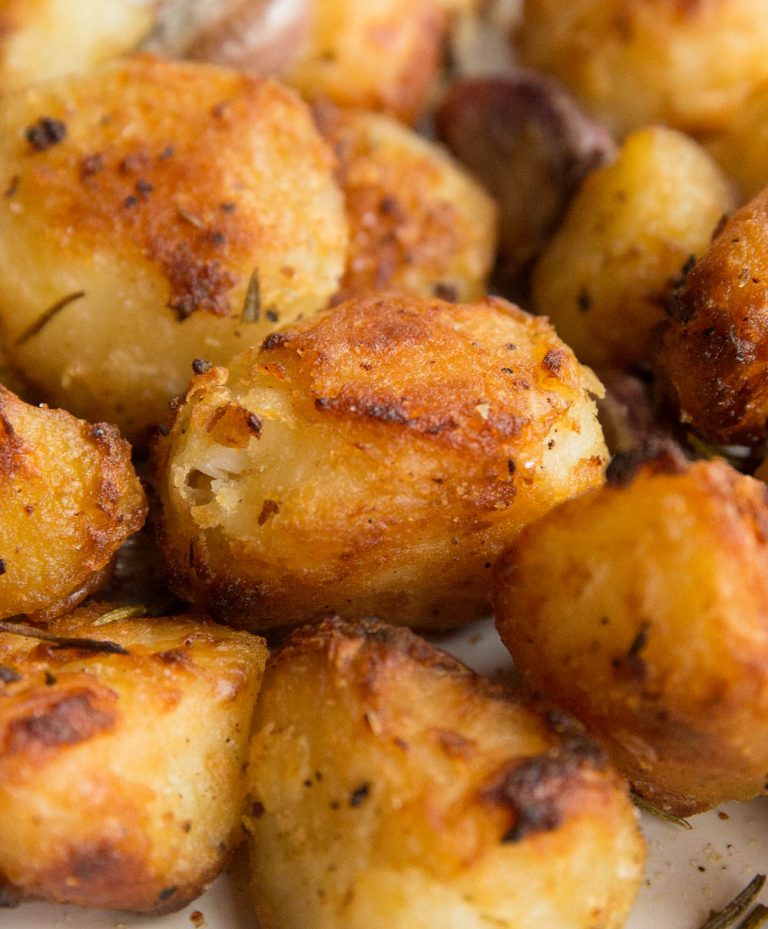 Goose fat roast potatoes are top tier roasted potatoes. They're rich, crispy, fluffy and totally delicious.
---
8. Salt & Vinegar Roast Potatoes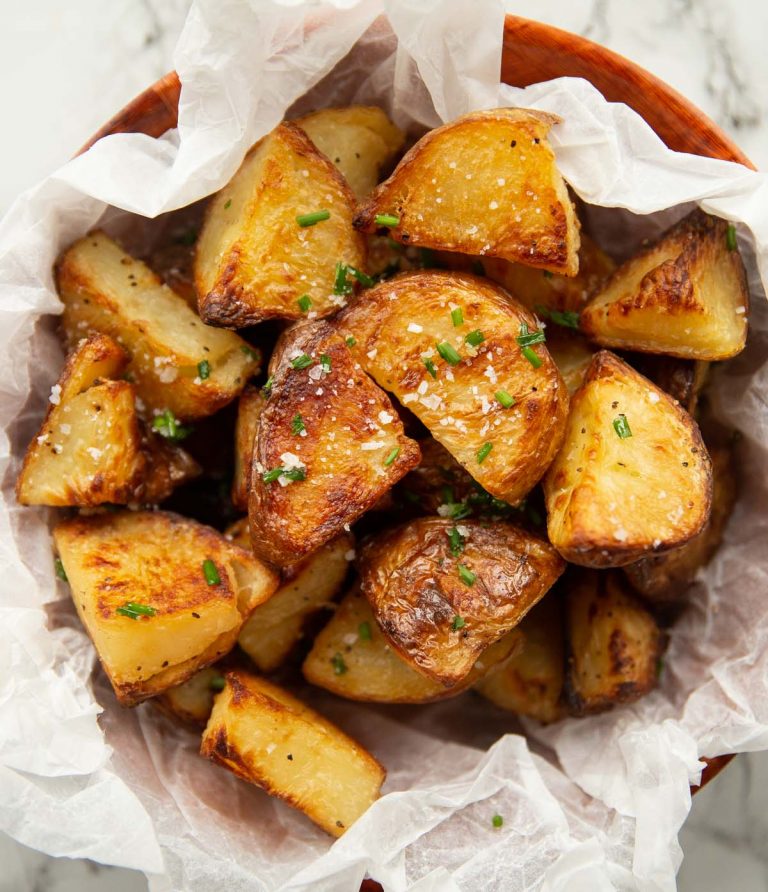 If you're favourite flavour of crisps is salt & vinegar, you are going to LOVE these potatoes!
---
9. 'Nduja & Pesto Potatoes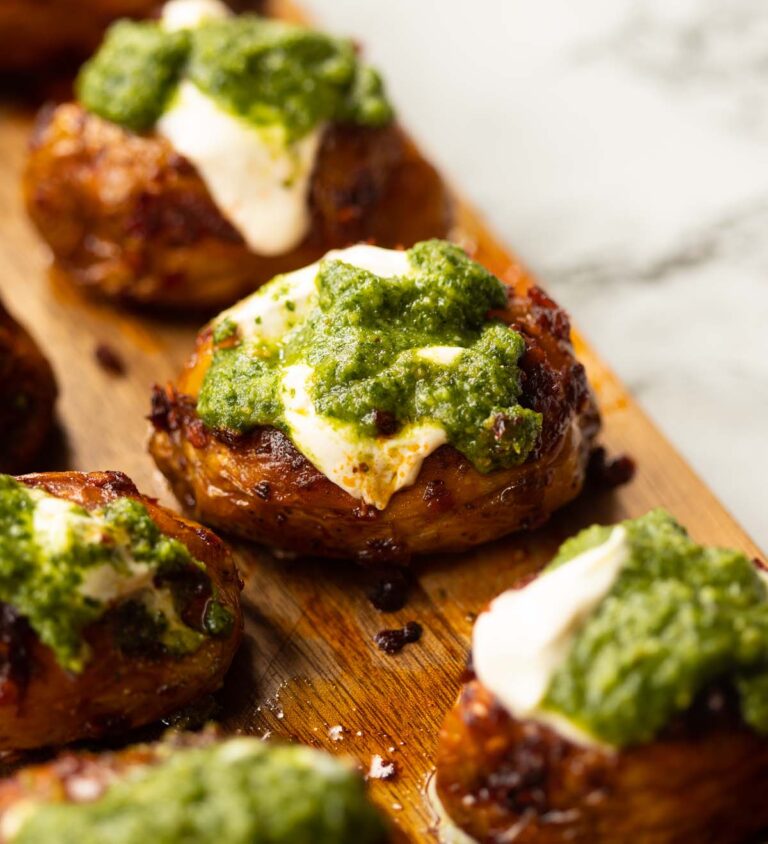 If you're looking for a way to use 'Nduja then these potatoes are a total winner!
---
10. Duchess Potatoes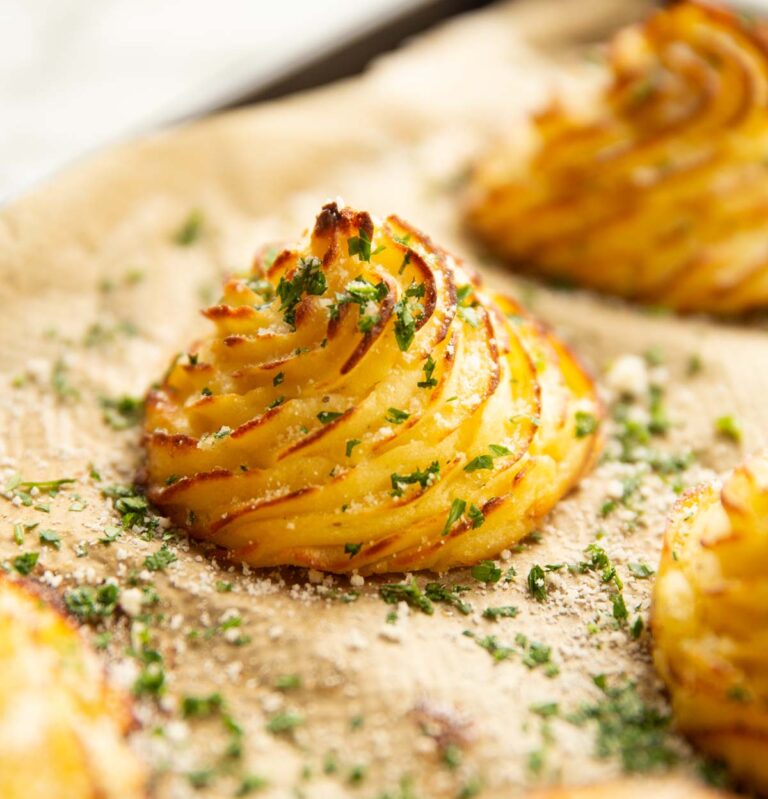 The fancy side dish that's such a treat to eat!!
---
And there we have it! The ultimate roasted potato recipes your tastebuds are going to thank you for. Why not check out all my Potato Recipes whilst you're here!? If you loved this Roundup be sure to Pin it for later. Made any of the recipes? Let me know how you got on in the comments and pick up your free ecookbook on the way!