9 Delicious Recipes using Canned Baked Beans – your ultimate guide to utilizing a simple can of baked beans
Beans beans they're good for your heart, the more you eat the actually let's not start the intro like this.
*pulls self together, tightens invisible tie and continues typing*
Hey folks! Hope you're all fine and dandy. If you haven't already guessed, today we're talking about beans. Not only are baked beans indeed good for your heart, but they're also darn useful when you're staring blankly into the cupboards wondering what the heck you're gonna cook for dinner. We are gathered here today, to count down the most delicious recipes with the bulk ingredient being a simple can of baked beans. Why you ask? Well, just beancause. Okay, that's certainly enough from me. Let's get into it! Cue: 9 Delicious Recipes using Canned Baked Beans.
Recipe/original photo link in title & photo
---
1. Baked Bean Sloppy Joes – 'dangerouslydelicious'
I mean there's not many things in life that can make a good old sloppy joe even better, apart from adding baked beans. With crumbled bacon included, I'll take all 5 please.
---
 2. Homemade Baked Beans with Bacon (Southern Style) – 'RecipeTinsEats'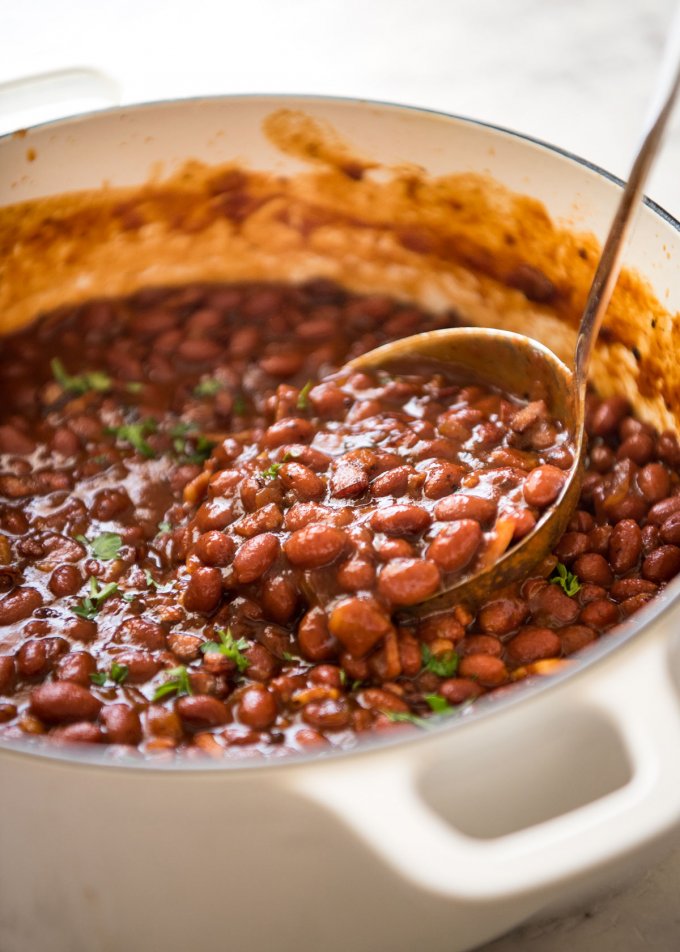 I think I'd top just about anything with this bowl of goodness. Regular beans, meet the tastier southern bean your toast told you not to worry about.
---
 3. Baked Bean and Bacon Pizza – 'Foodtolove'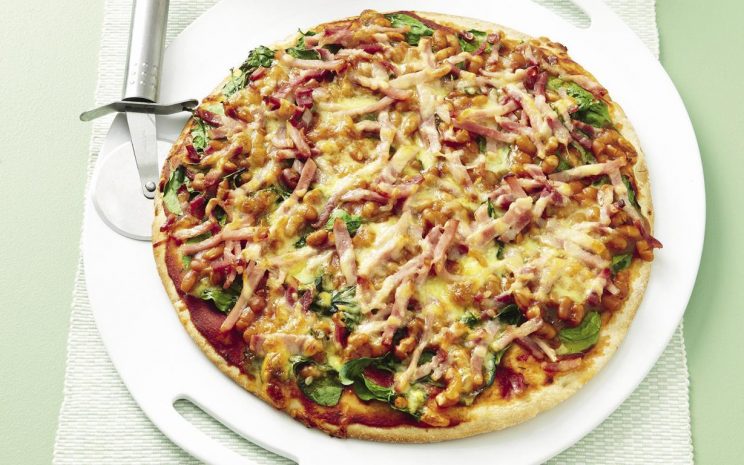 I see a reoccurring theme happening here: beans and bacon. But on a pizza!? Yeah who knows, but I'm totally gonna order one of these to share with myself next time I'm vaguely hungry.
---
4. Jacket Potato with Baked Beans and Cheese – 'dontgobaconmyheart'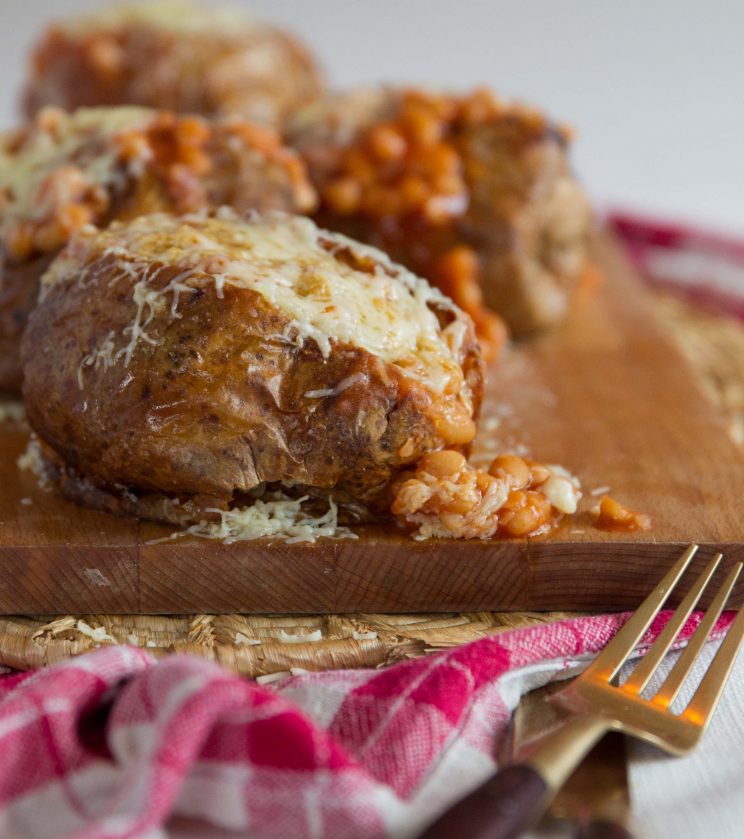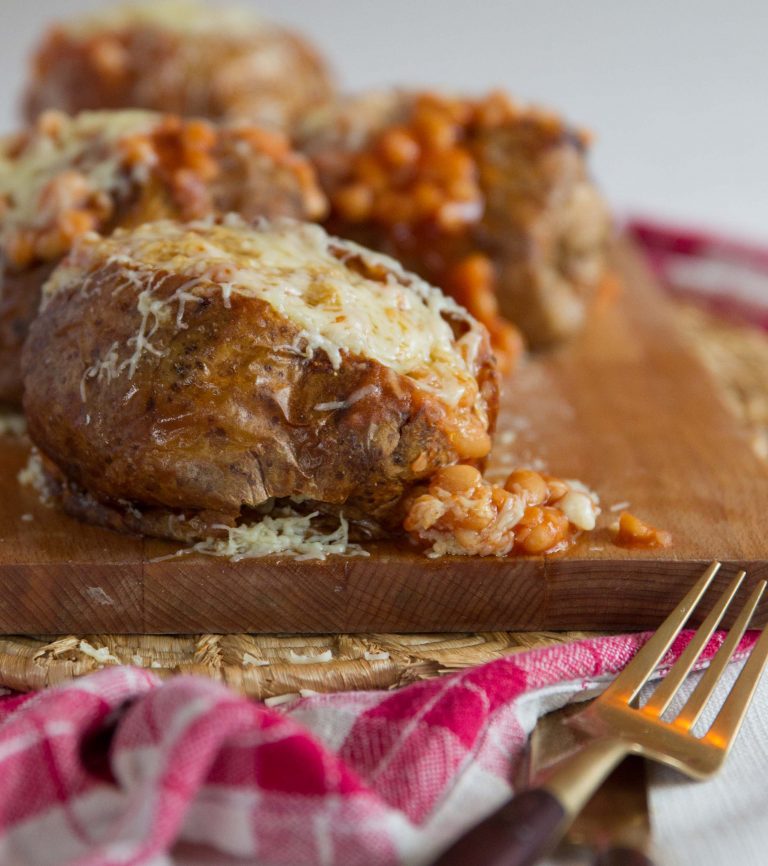 We all knew it was coming, it's the absolute classic go to dinner/lunch/breakfast/I'm a poor student who's just trying to get by/I'm not even hungry I just like beans and cheese/midnight feast.
---
5. Baked Bean Casserole – 'thespruce'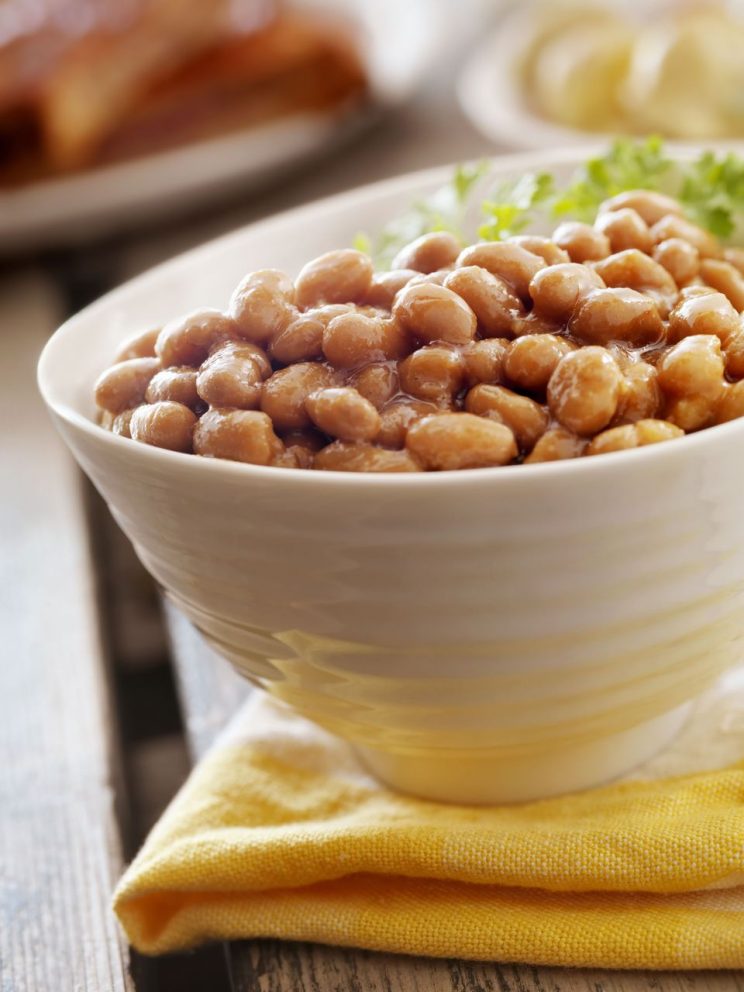 A simple way to 'spruce' up a regular can of baked beans (pun intended). For those with few ingredients staring back at them when they open their fridge, this one's for us.
---
 6.  Mini Baked Beans Tacos – 'tarladalal'
Such a neat idea. I can only imagine the mess I'd make trying not to faceplant an entire tray of these.
---
 7. Baked Bean and Cheese Omelette –  'myfamilyclub'
Omelette and beans, a marriage made in heaven right? Bacon and beans, you were so last year.
---
 8. Cheese and Baked Bean Toastie – 'potatofeed'
Why have beans on toast when you can have beans in a toastie? Because you have less washing up, correct! Cheese and baked bean toasties really are my fav.
---
 9. Baked Bean Nachos – 'myfoodbook'
As if a simple tray of nachos couldn't get more heavenly. A well deserved number 1 spot for recipes using canned baked beans.
---
Pin for Later!
---
Cheers guys, this has been '9 Delicious Recipes Using Canned Baked Beans '. Comment, share, do whatever you fancy but for crying out loud don't go bacon my heart. See you next time 🙂