Here I'll show you some extra delicious dishes to serve this Christmas, alongside some bonus tips to make the big day go as smoothly as possible!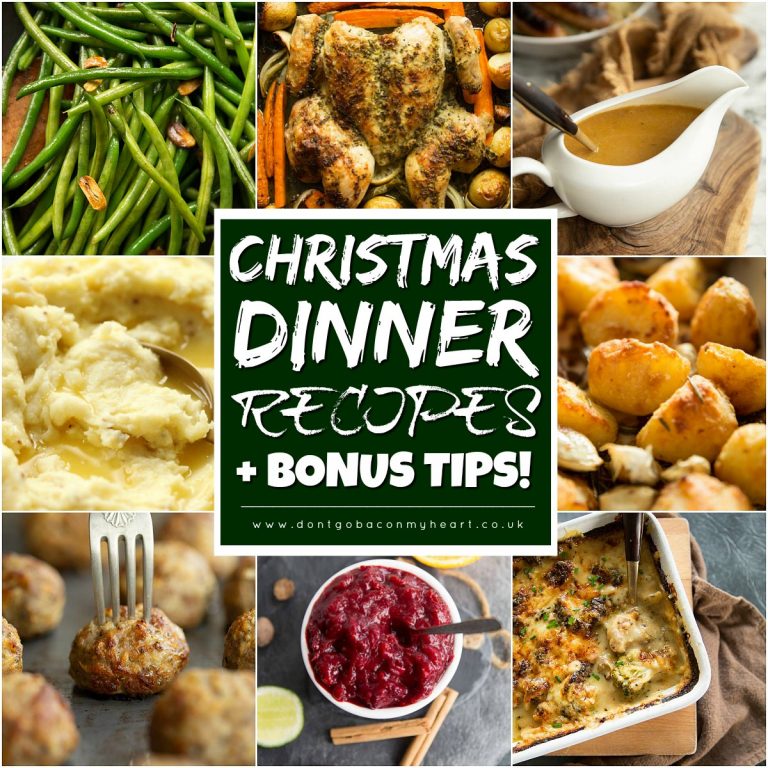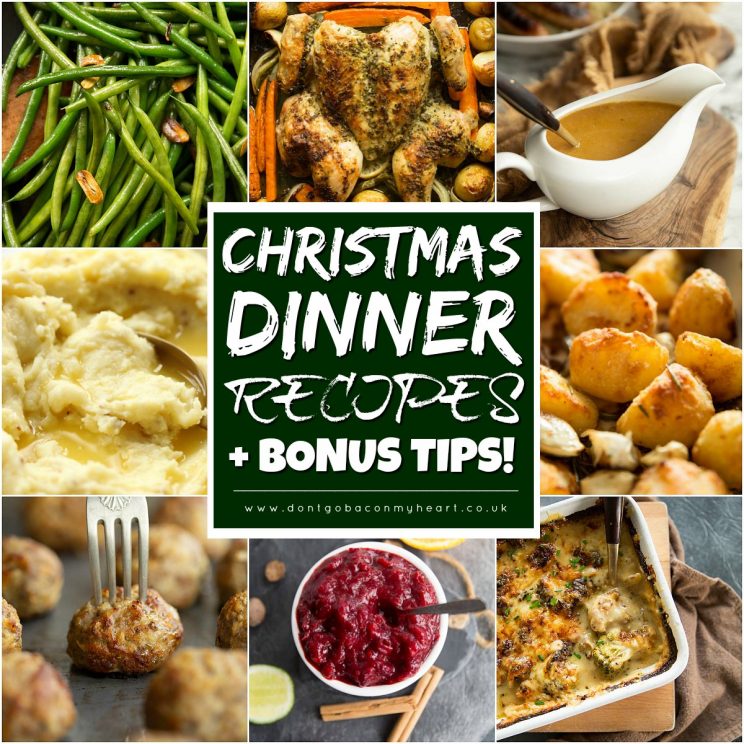 I know you're probably sick of hearing people tell you they're going to make your Christmas an absolute breeze. I know I am 😂 Look I'll level with you here. If you're cooking this Christmas, stress levels will naturally rise above normal. Even if it's just the heat from the oven. BUT, there are some ways to make things go smoother overall.
The first thing is to categorize and prioritize your potential dishes. Below I've set out 5 main categories which I'll dissect in a second:
Centrepiece
Potatoes
Sauces
Veg
'Special' Sides
The second thing is to prep and make ahead. Most of the dishes I've listed below can be prepped ahead of time, if not fully made ahead of time then reheated on the day.
When it comes to the blog specifically, be sure to use the save button (floating heart to your right) so you can easily access the recipe you're after on the day. At the top of each post is a Jump To Recipe button, which will take you directly to the recipe card. Perfect for when you're in a rush and want the ingredients quick when you're in the middle of the shops! Finally, in each recipe card you'll be able to scale the recipe, which will automatically change the measurements for you. That function is right next to the 'Servings'.
Below I'll break down each category with recipes suggestions, what I am personally choosing this year and if they can be made/prepped ahead. Follow me…
---
1. Centrepiece
Now, this might be controversial, but a roast turkey ain't going near our dinner table this year. There, I said it. I have done turkey in the past, but it's not something I'm overly passionate about, so I actually don't have a recipe for it on the blog. Instead, this year as there's not many of us we're going for chicken. For a small gathering pick 1 below, for a larger gathering pick both.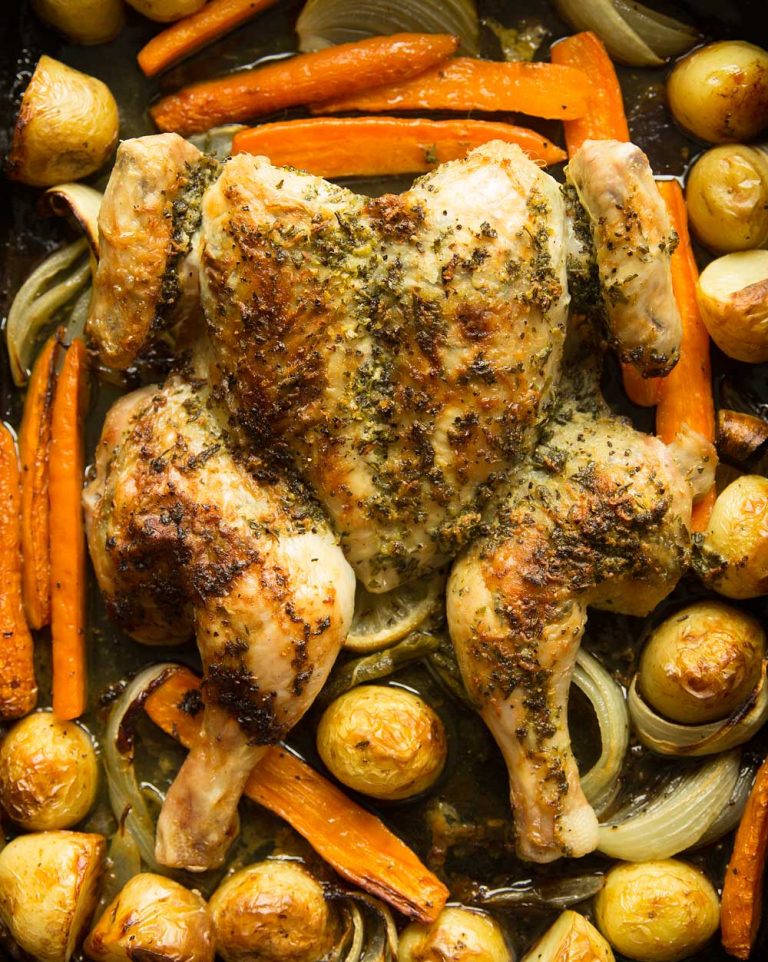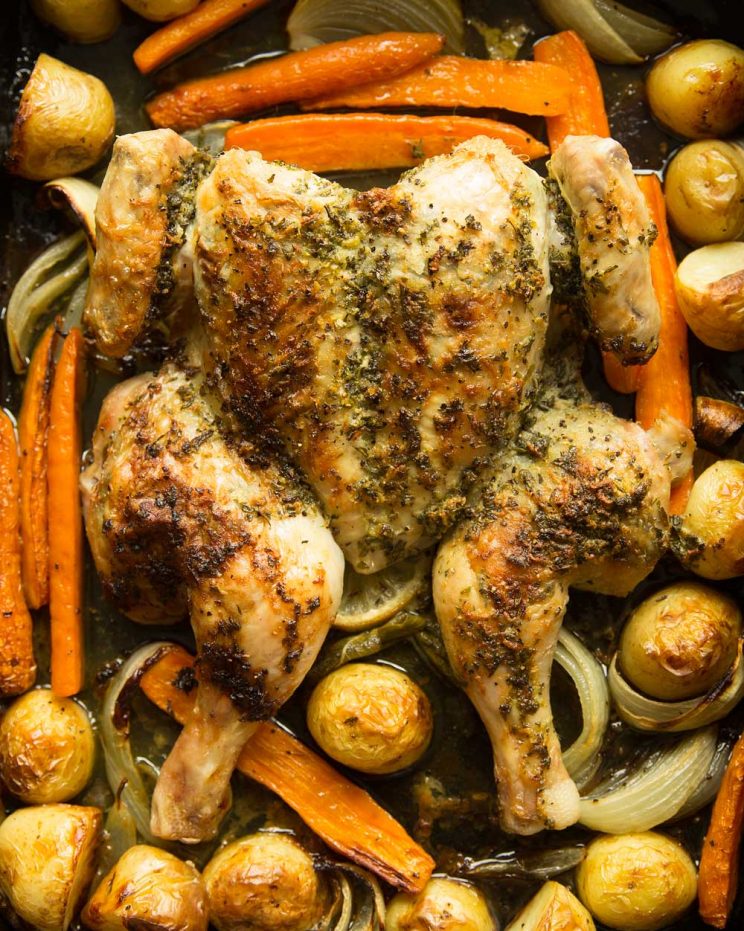 Spatchcock chicken is perfect for Christmas for a few different reasons. It's easy, relatively quick to prepare and very quick to cook (just 45mins!). It's foolproof and comes out tender & juicy every time.
Prep Ahead – Can make up until the point of roasting. Just cover in the fridge over night, then bring to room temp and roast!
Leftovers?
– I've got stacks of recipes for leftover chicken, check them all out
HERE.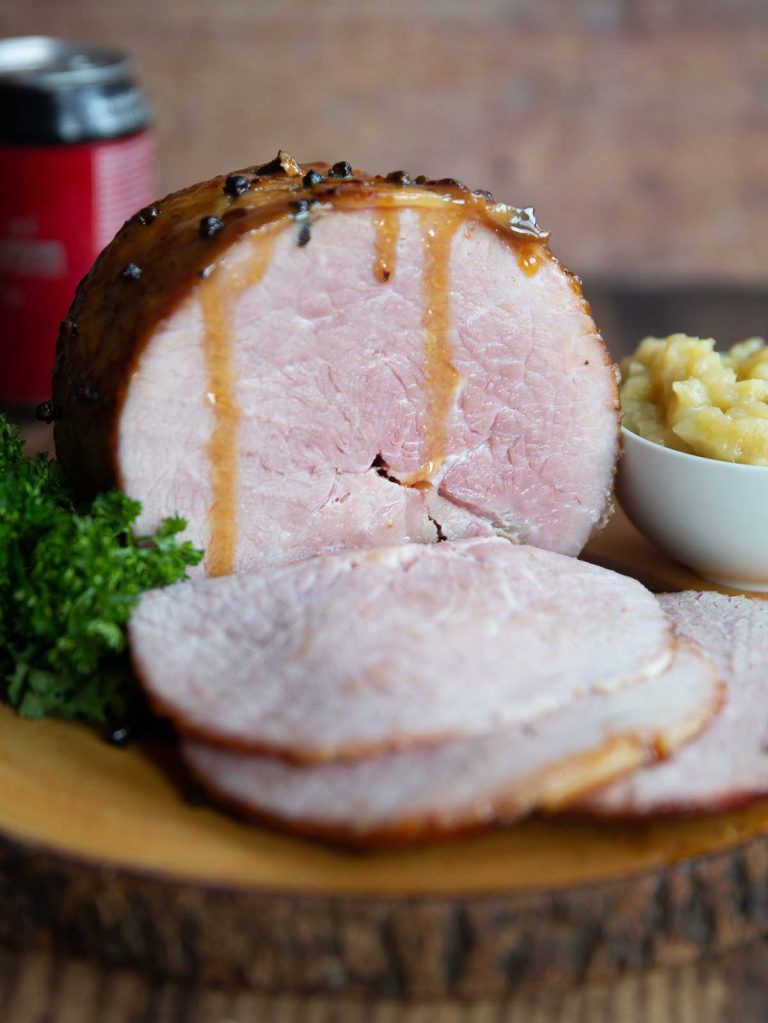 This ham is so awesome. Not just because it's doused in cola, but because it's mostly made in the slow cooker. That means no room taken up on the stove and no room taken up in the oven (apart from the caramelize at the end). It's out of sight and out of mind for the most part!
---
2. Potatoes
Potentially the most important section of a roast dinner. I split this section into two: 'Soft' and 'Crispy'. This year we're picking one from ONE of the sections, but for a larger crowd consider at least 1 from EACH section.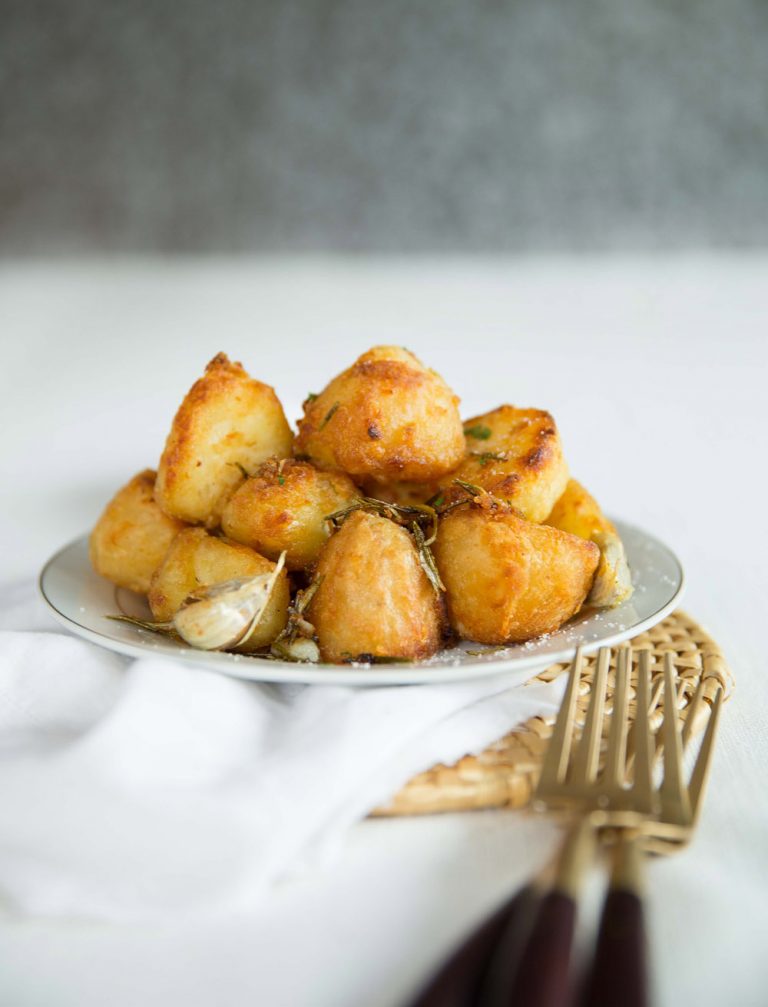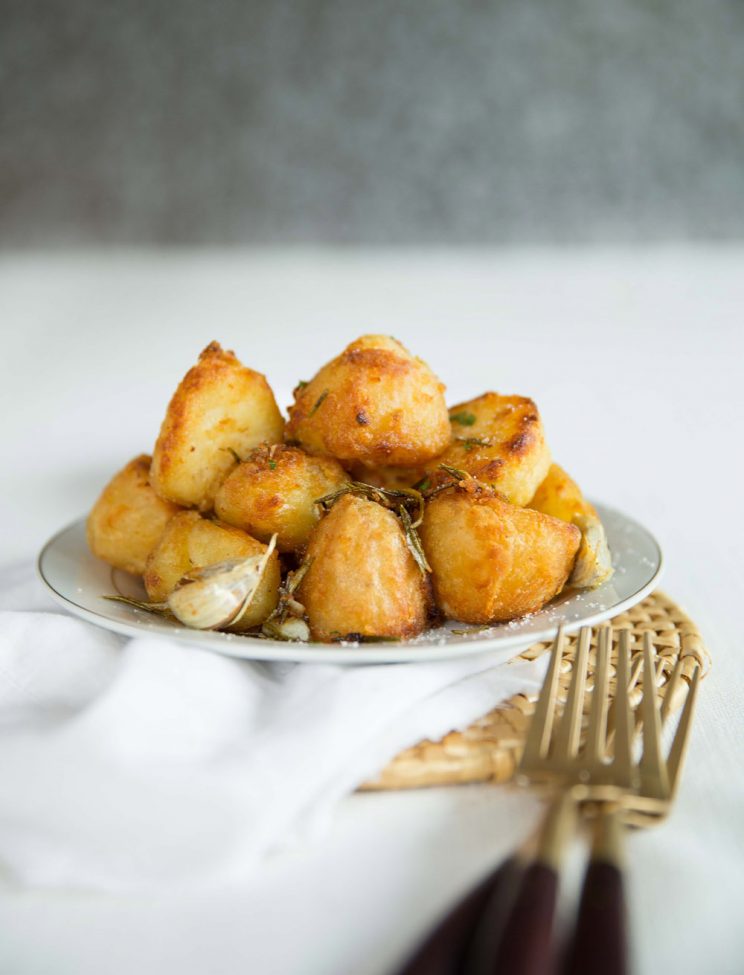 It's essentially illegal for me not to make Goose Fat Roast Potatoes on Christmas, and this year is no different. For other options consider Roasted Baby Potatoes, Roasted Hasselback Potatoes and Crispy Smashed Potatoes.
Scaling – All crispy potato recipes are easily scaled to fit the amount of people you're feeding!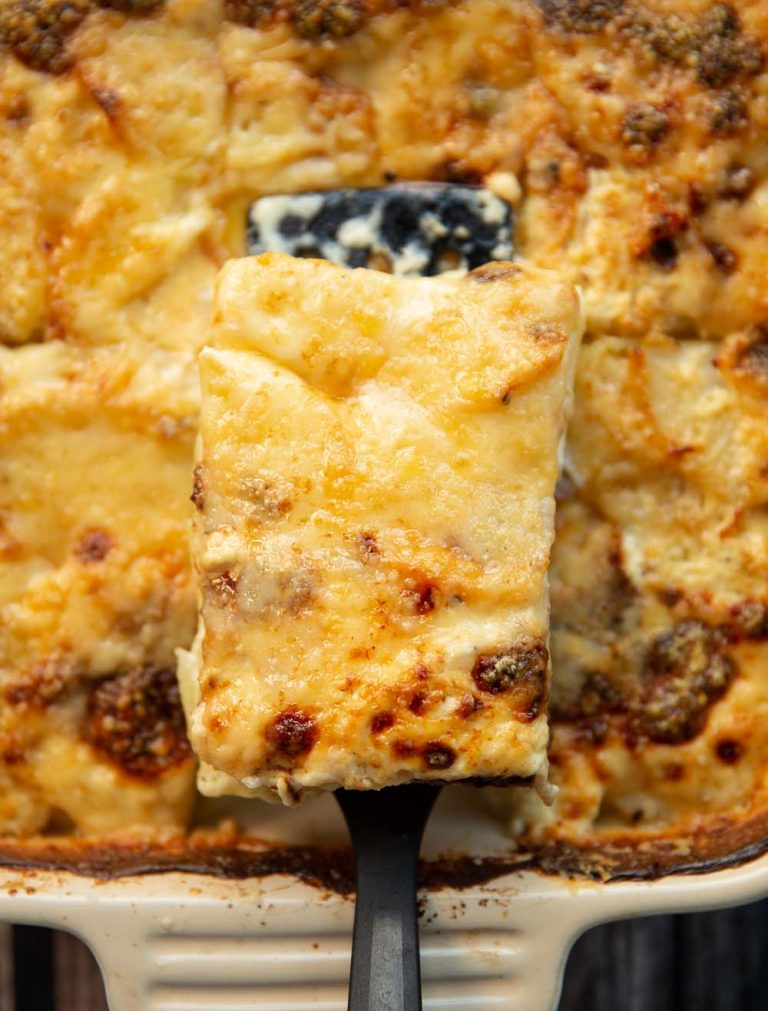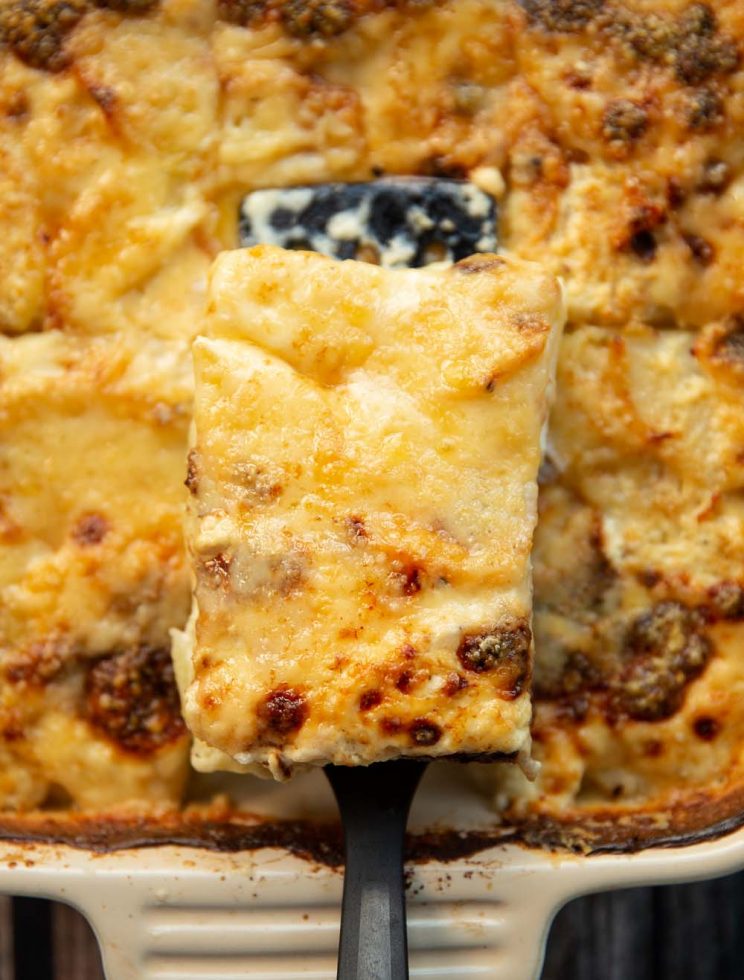 If I was doing a second potato dish this year, it would without a doubt be Potato Dauphinoise. It's not the most traditional option, but it works incredibly well as part of a roast dinner. Other soft potato recipes to consider are Roasted Garlic Sweet Potato Mash and Mustard Mash.
Scaling – All soft potato recipes are easily scaled to fit the amount of people you're feeding!
Prep/Make Ahead – All soft potato recipes can be prepped ahead of time and reheated on the day.
---
3. Sauces
Same as the potatoes, I distinguish two different categories: 'Gravy' and 'Side Sauces'. This year I'll be doing one from each section, just because they're so easy to make ahead of time and I hate a dry roast dinner. For a larger crowd consider at least 1 from each section.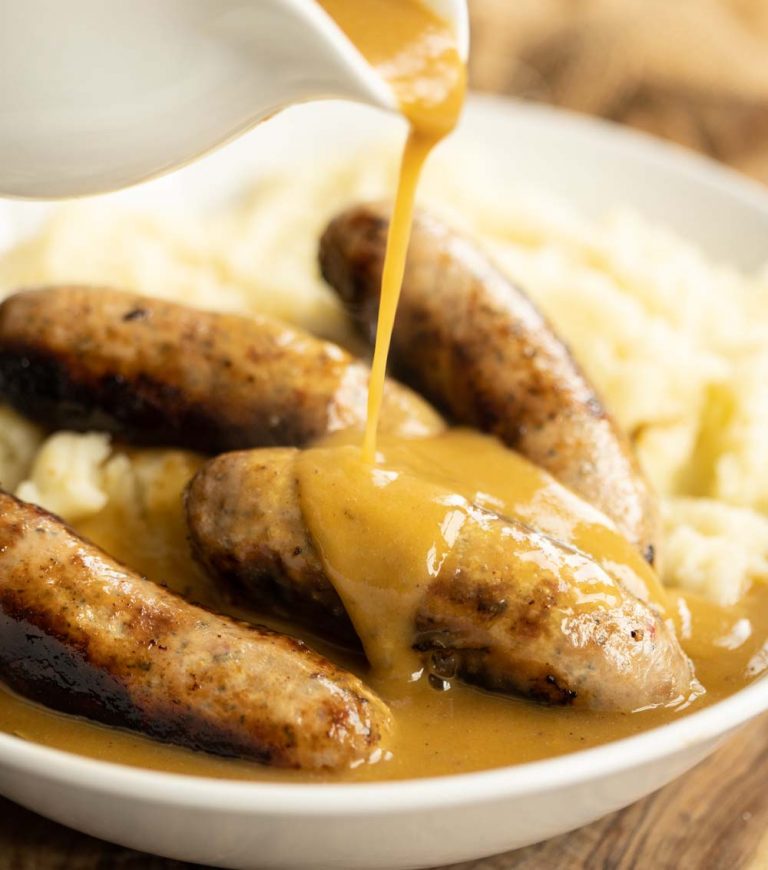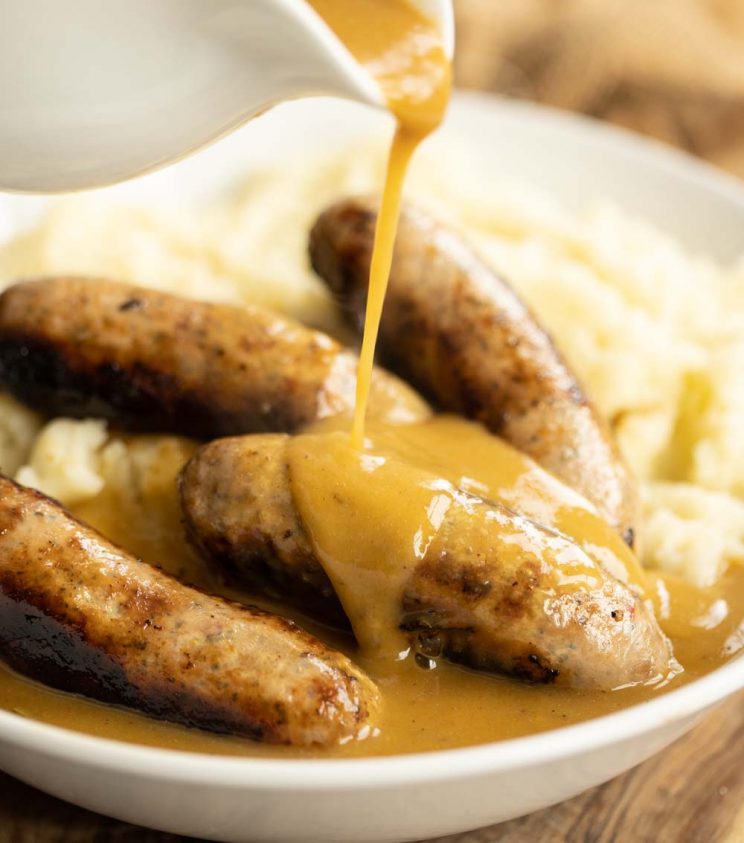 This goes great with both chicken and turkey. Better still, you don't need drippings to make it! If you're doing beef consider my Red Wine Onion Gravy.
Scaling – Both gravy recipes are easy to scale.
Prep/Make Ahead – Neither use meat drippings, meaning both are PERFECT to make ahead of time!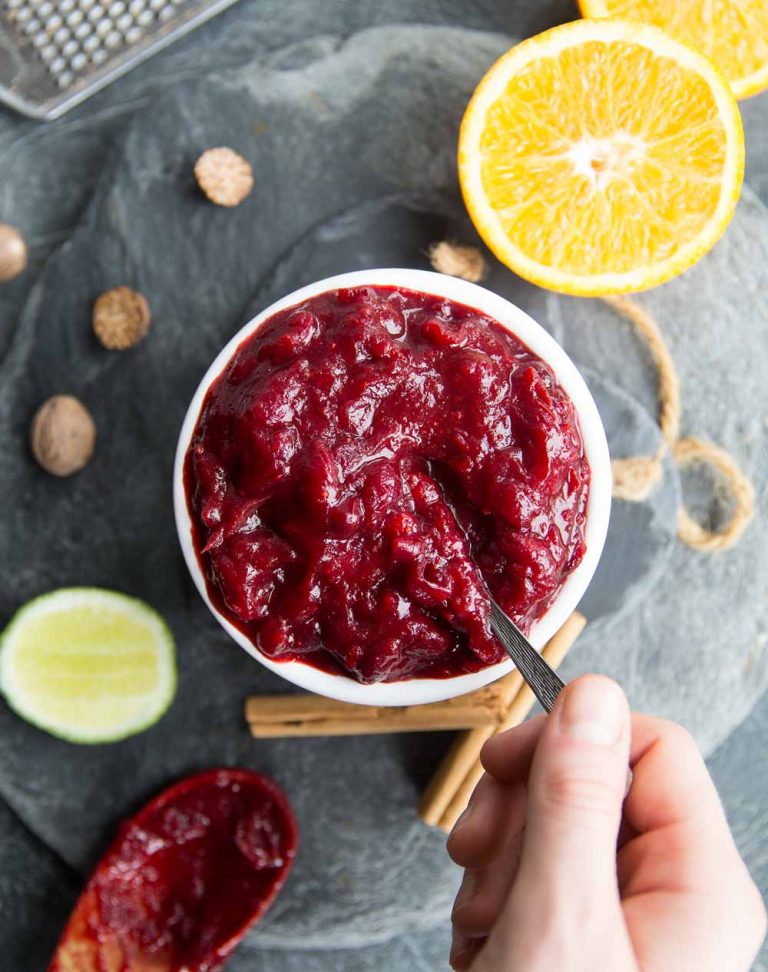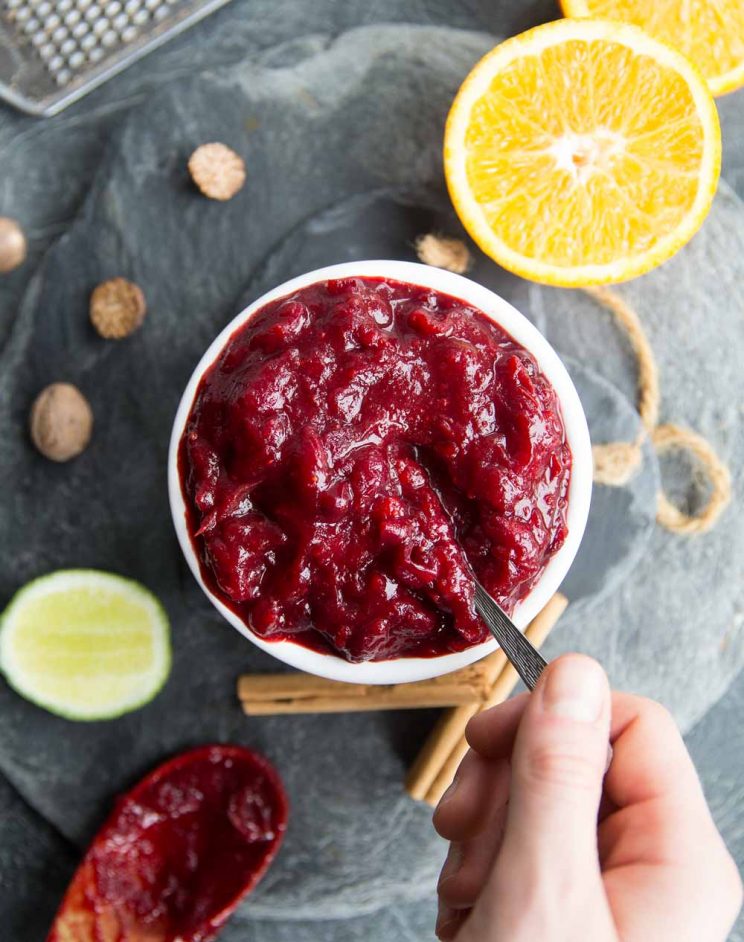 A non-negotiable in this household! For other side sauce ideas consider my Bread Sauce, Apple Sauce or Cheddar Sauce.
Scaling – All my side sauces are easy to scale.
Prep/Make Ahead – All are perfect to make ahead of time.
---
4. Vegetables
Again, I like to split this section in two: 'Cheesy Veg' and 'Easy Veg'. This year because we're not having Dauphinoise or Cheddar sauce, we're having 1 cheesy veg and potentially 1 easy veg. For larger crowds consider at least one of each.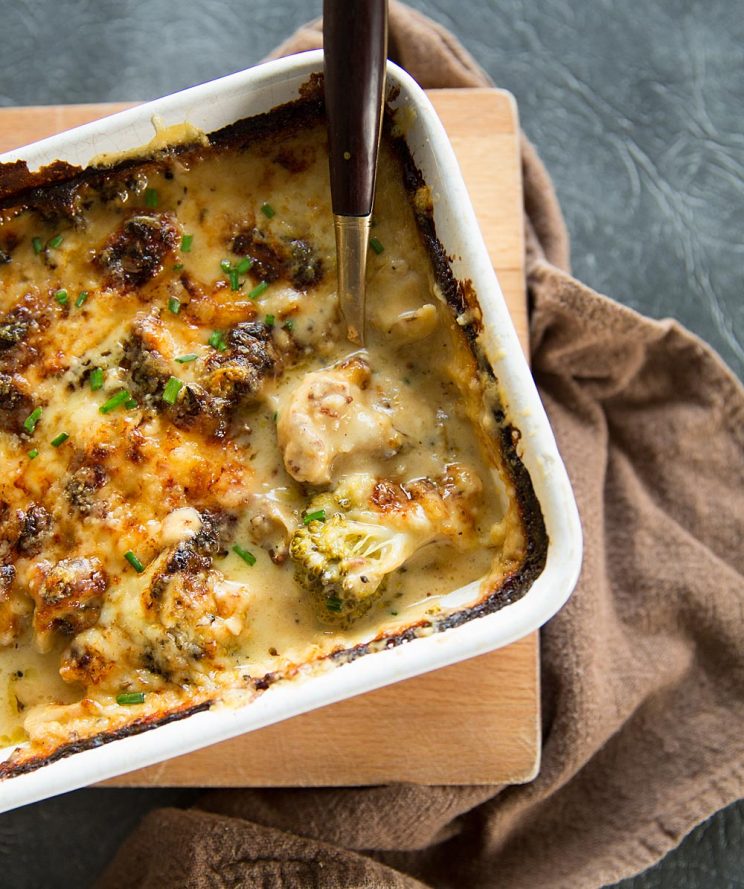 A classic here in this house and always a must have. For something similar consider my Cheesy Baked Leeks. For something still cheesy but not of the saucy variety consider my Roasted Broccolini or Parmesan Roasted Cauliflower.
Scaling – All cheesy veg recipes are easy to scale.
Prep/Make Ahead – Easy to prep or completely make ahead of time. Reheat in the oven.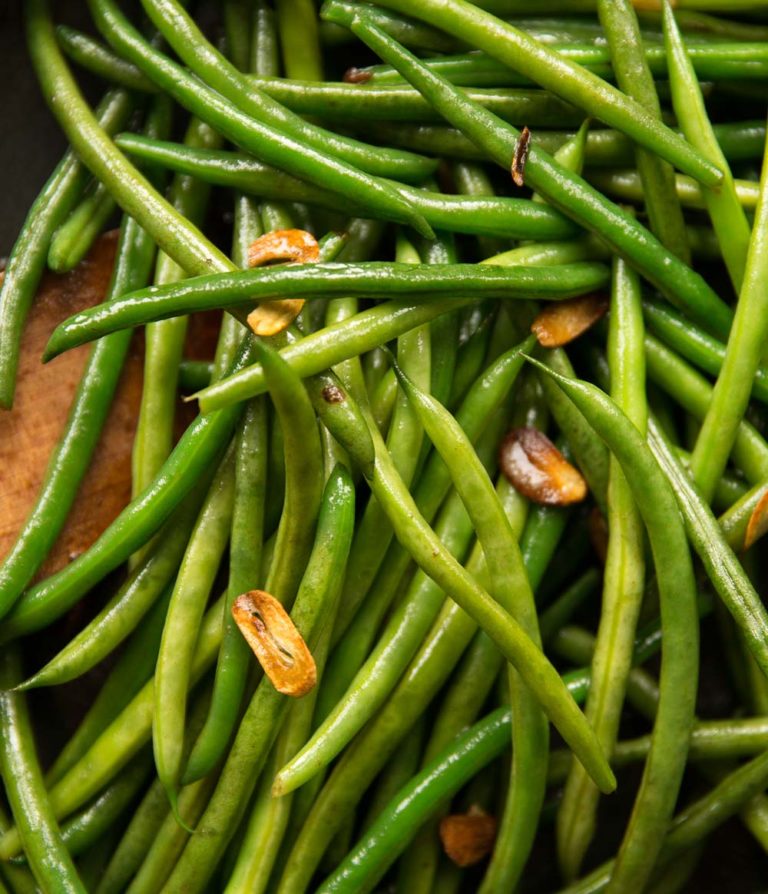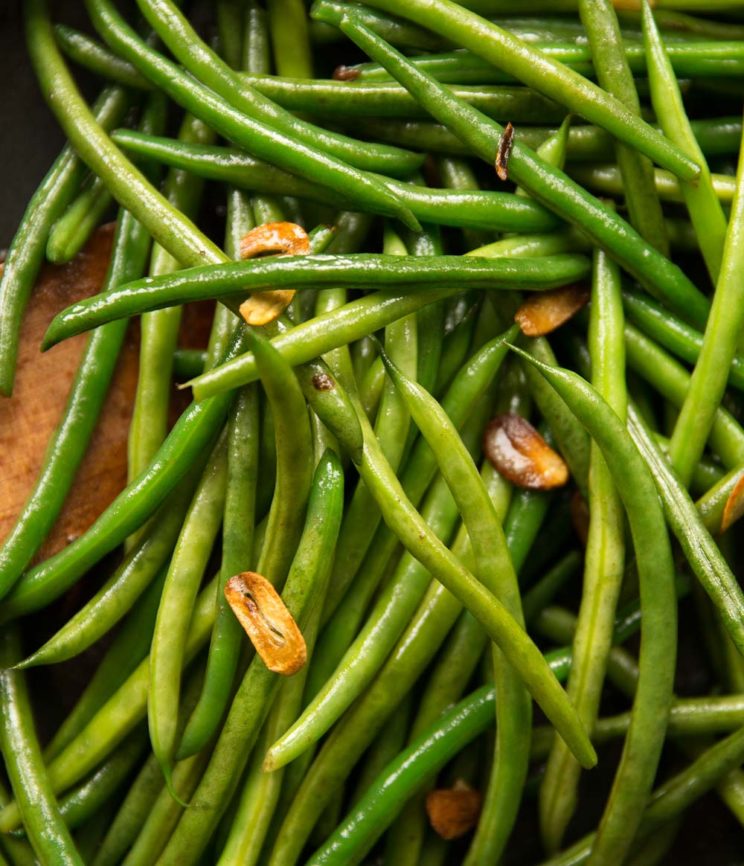 Something a bit different for us this year, which goes perfectly with the roast chicken. For another delicious veg side consider my Honey Balsamic Roasted Carrots!
Scaling – Both easy veg recipes are easy to scale.
Prep/Make Ahead – Perfect to make ahead of time then reheat before serving. Yes the microwave is allowed on Christmas!!
---
5. 'Special' Sides
Last but not least, consider some 'special' sides. This year we're just doing one, but for larger crowds consider 2+.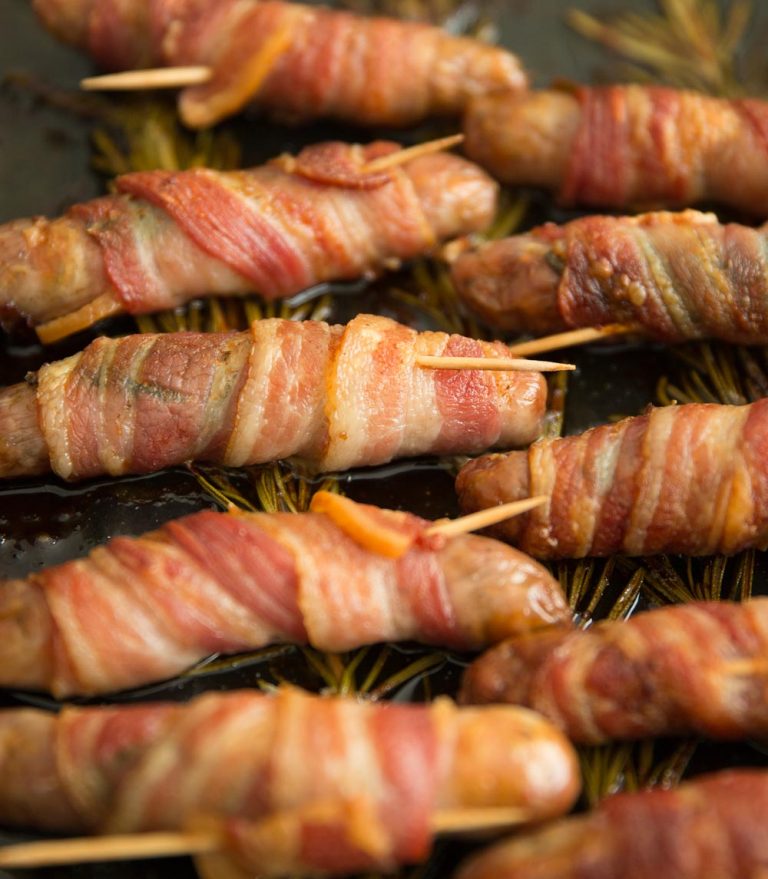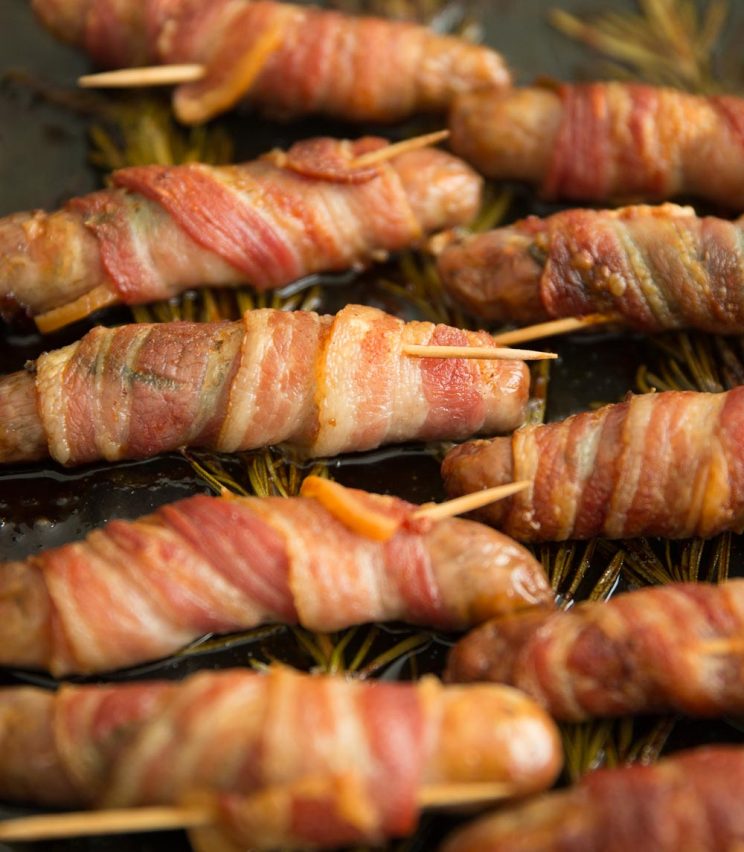 A roast dinner isn't a roast dinner without pigs in blankets. It breaks my heart to leave off the Yorkshire Puddings and Sausage Stuffing Balls this year, but it's a mini Christmas for us, so I'll just live vicariously through you if you're going big!! For a funky twist on these piggies consider my Giant Pigs in Blankets or Honey Bourbon Pigs in Blankets!
Scaling – All special sides can be easily scaled.
Prep/Make Ahead – All of them can be fully made ahead of time and reheated in the oven!
---
And there we have it! To conclude, I recommend preparing as much as you can before Christmas day and just focus on reheating. I also recommend prioritising what dishes you're going to make and consider how many you're feeding. Here I've broken a roast dinner into the following sections:
Centrepiece
Potatoes (crispy and soft)
Sauces (gravy and side sauces)
Veg (cheesy and easy)
Special Sides
Also remember to save the recipes using the floating heart to the side of the screen and use the sliding scale in all recipe cards so you get the quantities just right. If you need any advice or help ahead of time be sure to comment on the specific recipe and I'll get back to you asap. Most importantly, be sure to let me know how you get on afterwards!
Okay, that's all from me. Happy Christmas!!!
Chris xx